Politics
This Wedding Card Requests Guests To Vote For Modi For 2019 Lok Sabha Elections. Crazy Times
No matter how much criticism Narendra Modi led BJP government has received since 2014, the fans and followers of PM Narendra Modi are crazy for him. They never leave any chance to promote him among people for 2019 elections and with time this promotion is only getting aggressive.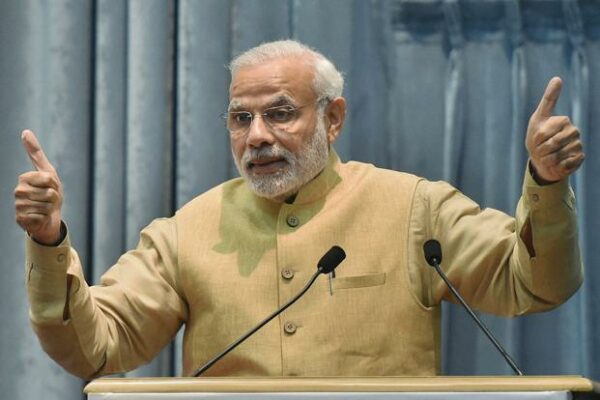 A wedding card is all over the social media these days which surely proves the love of Modi's followers for him. The said wedding card of a Surat couple requests the guests to vote for Modi in the upcoming 2019 Lok Sabha elections as a gift for the couple. It reads as-
"Our gift is your vote for Modi in 2019 Lok Sabha elections".
Have a look at the card –
You can also check the picture below-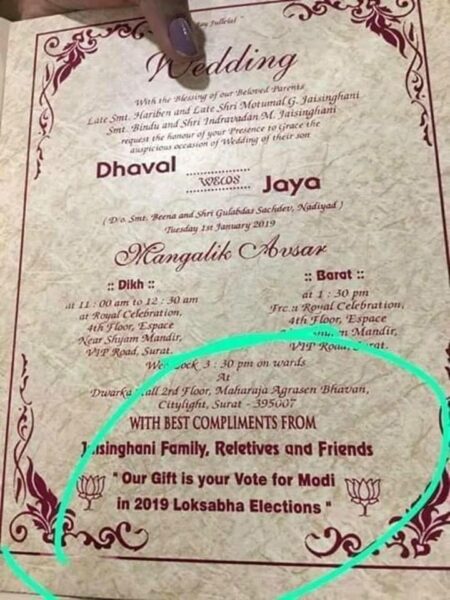 But if you think his followers are most aggressive in Gujarat only, then you are wrong.
Here's a wedding card with the same request from a Mangalore based couple.
Check out the picture below: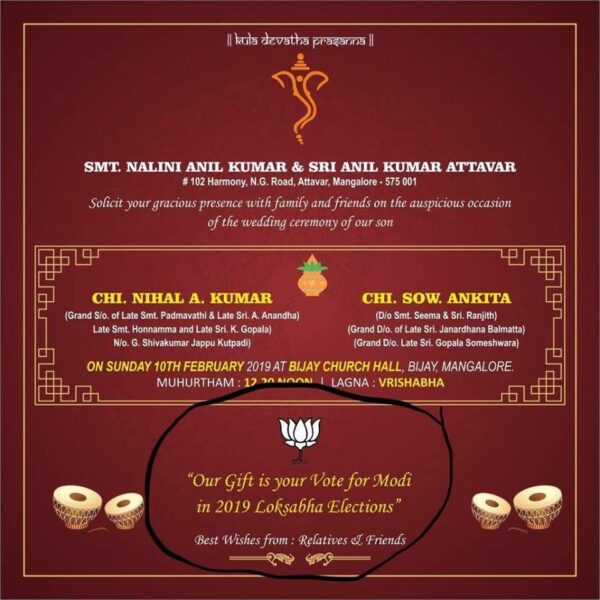 Now that's really interesting. It would be exciting to see what future has kept in store for public.
Share Your Views In Comments Below