News
This Woman Ended Up With Paan Spittle On Her Dress As She Waited At Dadar Station, This Is Disgusting.
After our Prime Minister Narendra Modi's Swachh Bharat initiative we expect a little decency and a little effort from every individual to keep our country clean. Even without this initiative it is our duty as citizens to keep our environment clean.
Recently it was reported that how a commuter spitted on her when she was waiting behind a long queue to board the bridge in Dadar station. 20 year old Hinal Shah was disgusted and revealed her story of the same.
She said that everyday she takes train from Borivali to Dadar as her office is in Kurla. That day was no exception though. She was walking on Dadar's platform number four when this incident occurred.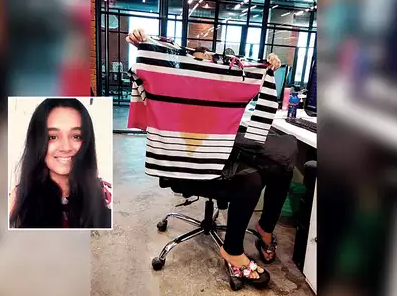 Hinal Shah a marketing intern could not resist her urge to share this on social media. This took place around 1pm when she was behind the long queue waiting to take the bridge. As the platform is narrow it is quite near to the train.
She recalled how suddenly there was paan spit all over her and she couldn't even see the person's face. There was also a woman who was beside her who got that paan residue as well but her dress got ruined completely.
She was suppose to attend a family function that evening she wanted to look good as it was the start of the week.After that she even tried cleaning it with water but the stain was left behind.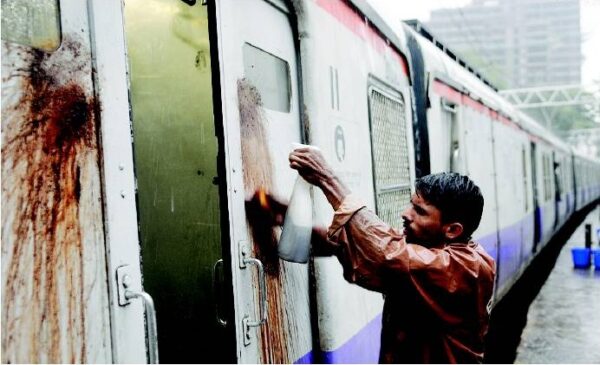 She cried all the way to Kurla in a crowded general compartment thinking what just happened and what are the people thinking about her stained dress. She was shocked how people are so insensitive and disgusting.
She reached her office and changed her dress. She was never this humiliated in her entire life. Ravinder Bhakar, Chief public relation officer of Western Railway said that there will be fines by monitoring CCTV footage to identity offenders.
Share Your Views In Comments Below