Lifestyle
This Woman Got Screenshots Of Her Fiance's Affair. What She Did On Wedding Day Was Amazing
Adultery is a pretty nasty thing to do in a relationship. People do it for fun but it has a very bad effect on the relationships and even life of those partners who want a serious and loyal relationship.
But isn't it good if you find out the truth before marriage?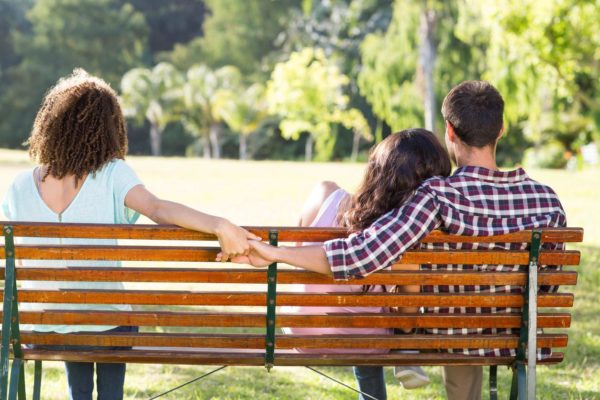 A woman came to know about the affair of her boyfriend and husband-to-be, just one day before their marriage was supposed to happen. While chilling with her friends, she got some messages which were the screenshots of the conversation between her husband-to-be and a woman.
This girl was of course shattered by what happened but showed a really brave side of her. She didn't just cancel the marriage but also read all the messages loud and clear when the couple had to read to vows to each other. Here's how she narrated the incident on Whimn.
On the last night of my unwed life, I was with hanging out my best friends in a glitzy hotel room. My phone buzzed from across the room and I did a silly sashay with my glass in my hand to go and retrieve it.
"Phone is running hot tonight," commented one of my bridesmaids.
But this text wasn't like the other wishes of luck and love. This text took us all by surprise and changed everything in the heartbeat.
The message was a series of screenshots from a number I didn't recognise. The accompanying message simply said, "I wouldn't marry him. Will you?"
The screenshots were of conversations between my husband-to-be and another woman. Loads of them, including selfies of the pair. She was the opposite of me. I'm blonde and fair, and this unknown woman had dark hair and olive skin.
The texts were dated from months to only days before. My brain simply could not compute WTF was going on. There was no questioning the legitimacy of these messages. I just knew.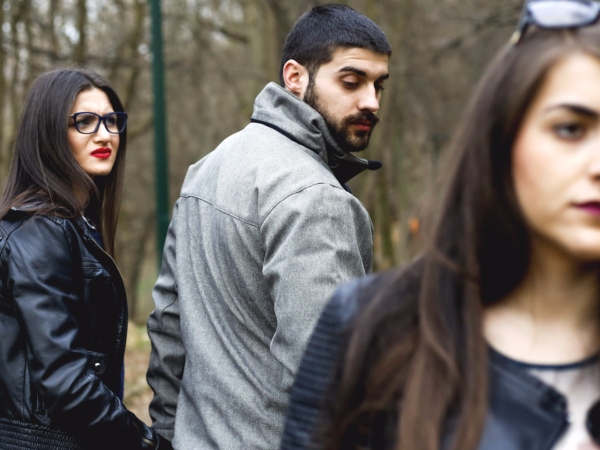 She was of course really sad and couldn't sleep whole night.
I burst into shamed and broken tears. My girls were threatening all manner of violence against him. They insisted I call him immediately and call the wedding off.
But I loved Alex. I wanted to marry Alex tomorrow. I was too shocked and sad to be angry. I didn't call him.
Eventually, we tried to go to bed. I didn't sleep a wink and when dawn finally broke I awoke the girls and told them my decision – I was going to go ahead with the wedding as expected, and 'out' him in front of our friends and family.
I walked down the aisle with leaden feet, my dream dress now just a costume. As he saw my face he knew this was not an ecstatic woman on her big day, but he had no idea what was coming. I arrived at the front of the room, took a big breath and I faced our friends, our parents and I told them the truth about Alex.
And then she made the big announcement, "There won't be any marriage today" – she said
"It seems Alex is not who I thought he was."
A ripple of shock went through the crowd and Alex tried to grab my hands but I put down my flowers to reveal my phone in my hand. I read every single message she sent me. With each word, more colour left Alex's face.
I let my weeping eyes rise and meet his, and he had not one thing to say.
He stalked out of the church with his best man trailing behind him. His family looked on, horrified.
She also read down the messages right there in front of everyone. They read as-
This weekend. You and I. It is on, hot stuff. Bring your A game."
"Your body is f*cking incredible. And s*it do you know how to use it. I wish my GF had half the skills you do."
"I miss you so much. I can't stop thinking about L, S, F'ing you. I've never had this kind of connection before."
She then made the point clear that there won't be a wedding today but there will be a celebration of honesty and true love-
"I love all of you and as horrible as this is I'm glad you all are here. There will not be a wedding reception today, but instead, there will be a celebration of honesty, finding true love and following your heart even when it hurts."
There was a smattering of awkward applause and a little cheering. What was the correct response to this news? It was certainly not the wedding day I had planned but to our credit, it was one hell of a party.
Now that's really sad, isn't it?
Share Your Views In Comments Below