Entertainment
Those Who Laugh Last, Laugh The Best Panamatta – A True Story Of Winning Hearts Over
Imagine your passion makes you create something new. Imagine what you created suddenly becomes popular. Now, imagine you becoming a viral sensation online through your creations.
This is the story of Pana Matta, a 15-member comedic group from Kundrathur, Chennai, Tamil Nadu, experiencing all these and more. What started off as an activity borne out of passion and some light-hearted fun to pass time, Pana Matta unknowingly started toeing the line towards fame and stardom.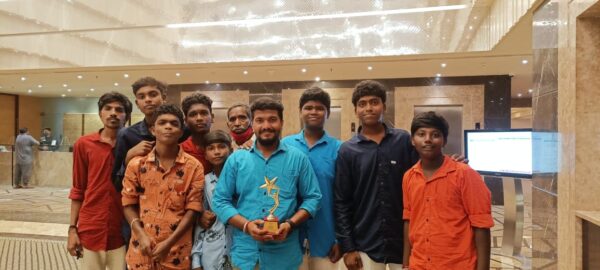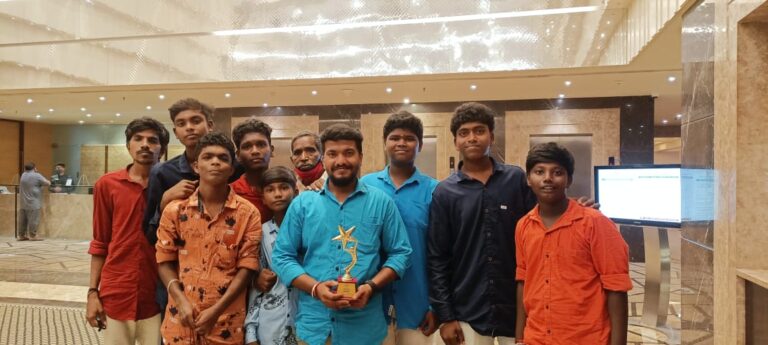 It was in 2017, when a group of friends, sharing a common interest in comedy came together to find a way out of boredom. They started creating videos in the form of some hilarious content that would include mimicking comic scenes from famous Tamil movies – scenes, which, often brought joy and laughter into audience's lives. Retelling them in Pana Matta's own inimitable style has now made them a viral sensation. What started as an attempt to meaningfully utilise talent and also have fun resulted in the recognition by people online.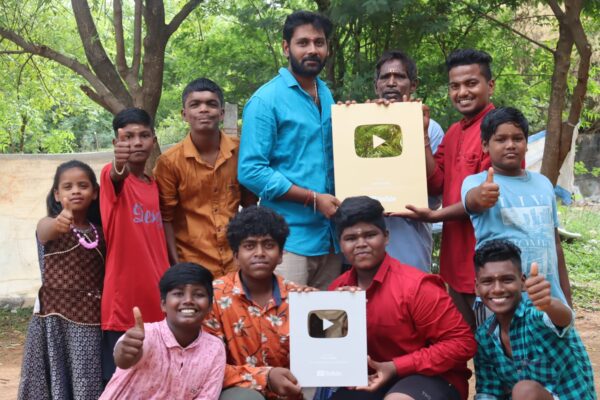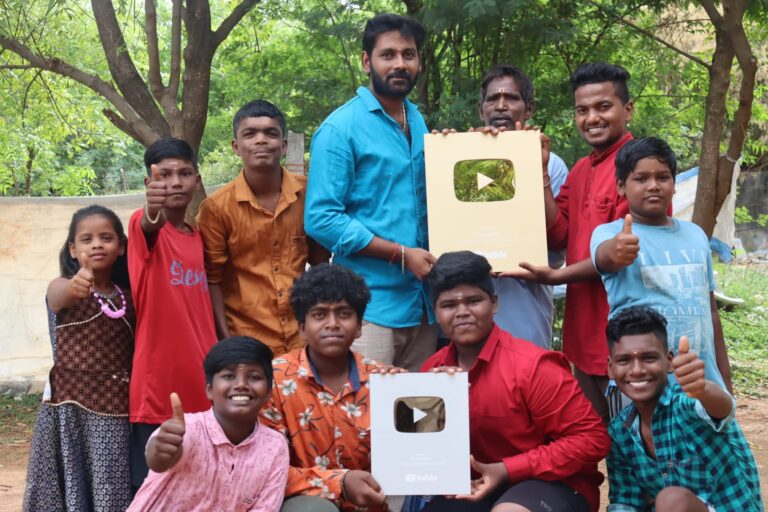 Not all journeys towards success are easy. Pana Matta also have had their share of problems while they were evolving. They had to endure two different sides – while their content was riding the waves of positive engagement online; offline, it was a different story. The group faced a lot of backlashes in the form of negative comments from those around them, especially their own neighbours who mocked them for their 'trivial' attempts at making this humour accessible to all.
"We started this to pass our leisure time, but later were humiliated by our neighbours. It was not good to listen to those comments, especially when you are trying something new. But one fine day we came across some really positive and encouraging comments pouring in online, from audiences across India that's when we decided to ignore negativity and enjoy the positive blessings and love of the people", says S R Raja, CEO, Pana Matta channel.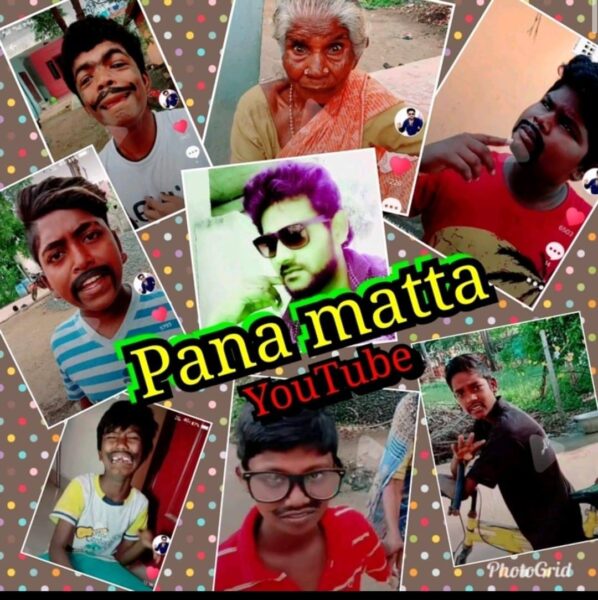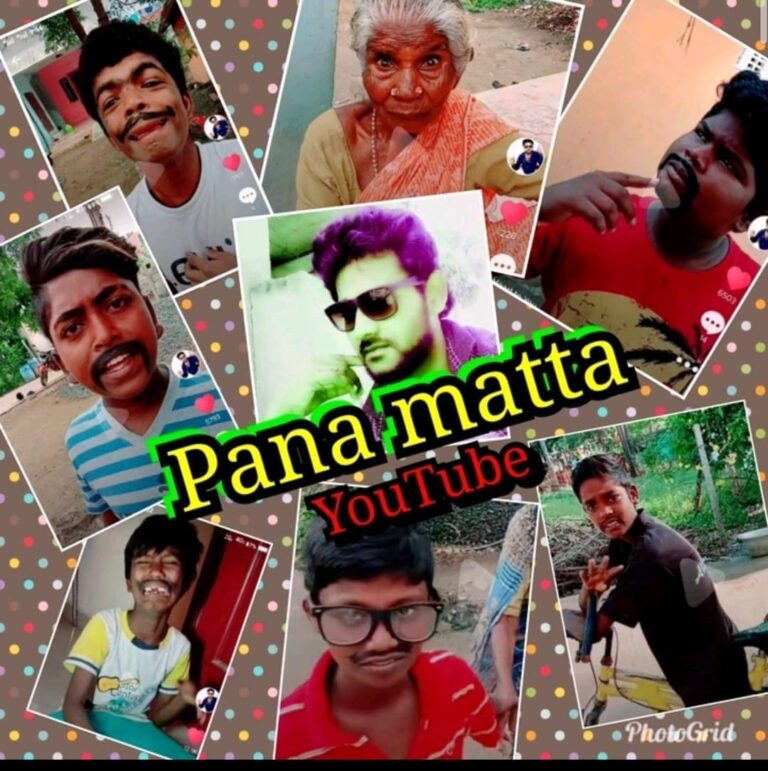 The drive to create more and better content helped the team at Pana Matta to move forward. They decided to not let the negativity deny their passion and growth. In an attempt to make their content funnier, the team experimented with bringing children onboard to play the roles of adults in their videos. A move that turned out to be a huge success as their videos garnered a lot of positive feedback online almost instantly. It was not just a success for the Pana Matta team, it also gave these children a chance to display and develop their talent and creativity and a means to earn for themselves.
Once mocked for their videos, Pana Matta is growing big and how. The team now has 1.2 million fans on Josh, with videos garnering a minimum of 200,000 views online.
So much so that Pana Matta have now scored roles in two upcoming Tamil movies by leveraging their content on India's leading short-video app. No small feat by any means for anyone.
"Josh has helped us in getting good views and reach across the country. This has led to other platforms reaching out to us and giving us opportunities to work further in other projects. Josh has been a bridge to success which is leading us to some better places", say team Pana Matta on how Josh helped in tiding over the crisis that the ban on non-Indians apps had created.
With a positive vibe and newfound confidence, the team at Pana Matta hope for bigger and better opportunities to come their way, which they hope will give the children who star in their videos a real chance at changing their fortune.
Pana Matta's story is truly one of inspiration. Having faced negativity and bouncing back to have the last laugh is something we always hope to see in people. This is exactly what Josh, the made-in-India, short-video app launched in August 2020 by VerSe Innovation continues to represent. Josh is a confluence of India's top 1000+ best creators, 20000 strong managed community of creators, the 10 biggest music labels, 15+ million UGC creators, best in class content creation tools, the hottest entertainment formats, and formidable user demographics. Josh has been consistently rated as the leading Indian short-video app in India on the Play store with 100 million+ downloads and is currently the fastest growing and most engaged short-video app in India with 115+ million MAUs (Monthly Active Users) and 56+ million DAUs (Daily Active Users). All to give artists like Pana Matta a push to realise their ambitions and dreams, while overcoming adversity.
We are inspired by Pana Matta's story and believe that their talent and creativity will bring them heaps of success while entertaining you regularly. Check out Pana Matta's Josh profile and encourage them here: https://share.myjosh.in/profile/15d59f4c-a78b-4981-bcc5-83166707697a
Share Your Views In Comments Below