Sports
Tim Paine Reacted On Sledging & The Episode Of Rishabh Pant Babysitting His Kids
The Indian cricket team will be facing Australia at home after defeating West Indies and Sri Lanka and the first ODI will be played on 14th January in Mumbai.
There is no denying the fact that as team India started giving tough competition to Australians, the rivalry between both the teams got intensified. Sledging was always a part of the Australian game plan and under Sourav Ganguly, Indian cricketers started giving it back to the Australians. In present times, the Indian team is quite an aggressive lot under Virat Kohli and they won't even mind starting the banter.
Last time when India and Australia clashed and the Indian team visited Australia, some incidents got highlighted and one of them was babysitting episode between Tim Paine and Rishabh Pant.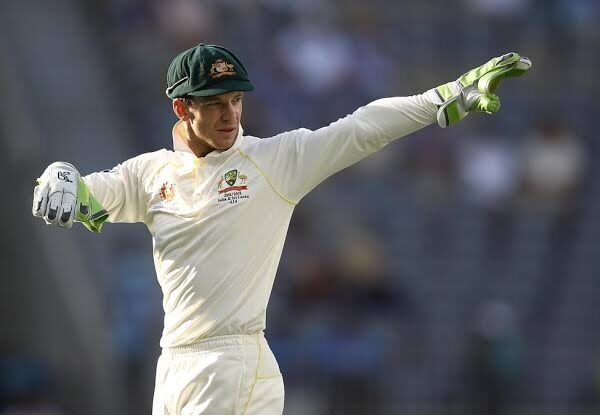 In the third test match when Rishabh came to bat, then Tim thought of making him lose his focus by sledging him. MS Dhoni was coming back in T20I and Tim used it to unsettle Rishabh by saying that he can extend his holidays and come to Hobart where he would be used by them during the Big Bash League. Tim further provoked Rishabh by asking him whether he could babysit kids so that he could go to the movie with his wife Bonnie Paine while Rishabh would babysit his children.
This incident got more attention when a photo was posted on the Internet in which Rishabh was seen with Tim's wife, holding the kids of the couple. The pic went viral instantly and there was a sudden increase in the number of Indian followers of Bonnie Paine. For a moment she got panicked as she was not aware of the babysitting episode since she was not watching the match. She came to know about it through social media and also got to understand the reason behind sudden increase in the number of her followers.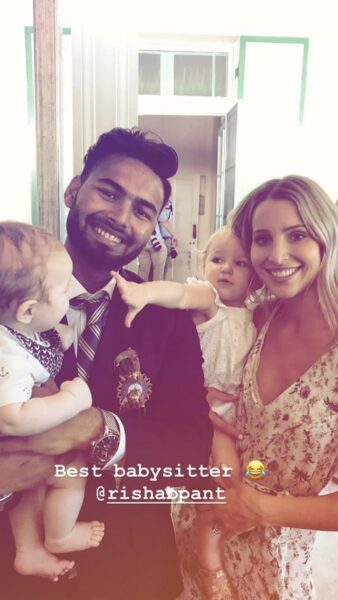 When Tim was asked as to why he sledged Rishabh, he said that they were getting bored as they were not getting any wickets. Tim said that Ricky Ponting, the former Aussie cricketer, knew Rishabh and they knew that he is too good but still they tried to divert his attention but that was of no use as Rishabh is seriously a good cricketer.
Who will emerge as winner this time according to you – India or Australia?
Share Your Views In Comments Below