Sports
Tom Curran's Headband Look In INDvsENG 2nd ODI Draws Attention, Twitter Calls Him Sasta Dale Steyn
The India-England ongoing 3-match ODI series is now at a very interesting point as the series is leveled at 1-1 and the team which will attain victory in the third and the final ODI will also win the series. While India won the first ODI, the second ODI which was played at Maharashtra Cricket Association Stadium, Pune, was won the visitors by 6 wickets.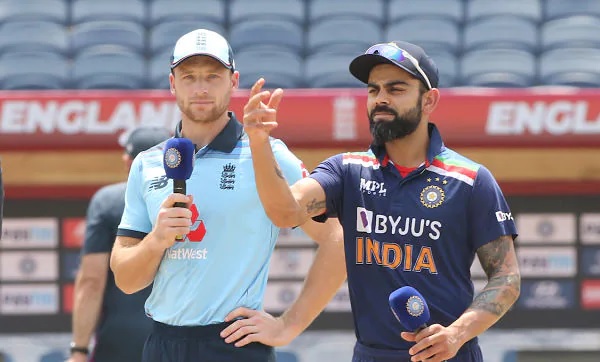 The visitors made three changes in the playing eleven for the second ODI as skipper Eoin Morgan, Sam Billings and Mark Wood got injured and Jos Buttler was appointed the stand-in skipper. However, many were surprised as the England selectors chose not to drop Tom Curran from the team despite his poor performance in the recent games. Though Tom Curran was not able to make any impact in the first game of the series, he took 2 wickets in his 10 overs with the economy rate of 8.3 in the second ODI.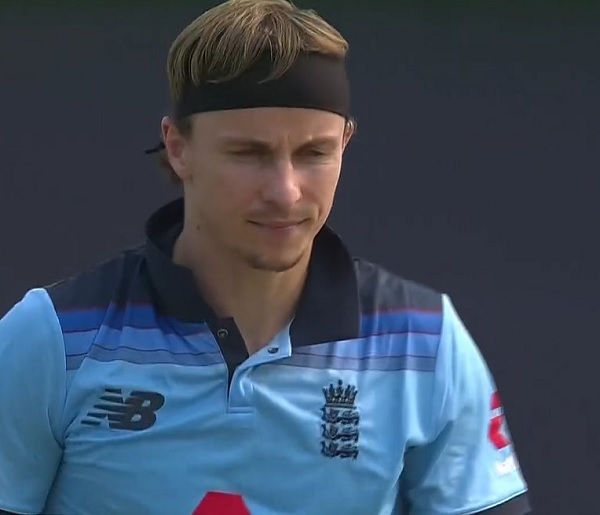 There is no denying the fact that Tom Curran has been going through a tough phase as in the last nine matches which he has played before the second India-England ODI, he has taken only one wicket in them and has conceded many runs. The English cricketer was also given a chance in one T20I match of the recently concluded 5-match India-England T20I series and in that match, he gave away 26 runs in just two overs.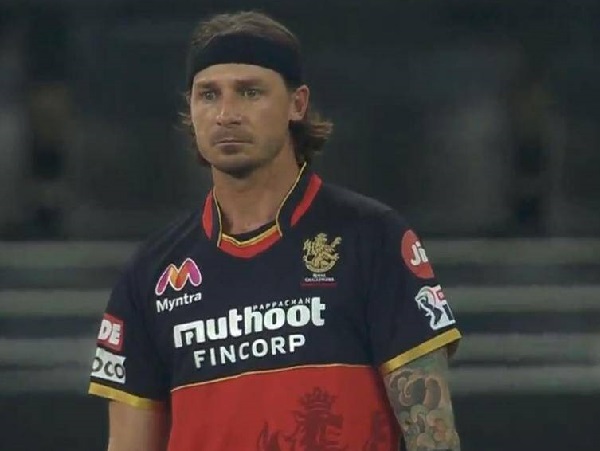 However lately the English cricketer Tom Curran was all over the social media, not because of his game but because of his headband which he was sporting while bowling. Social media got into jiffy as the young cricketer looked quite similar to the South African star bowler Dale Steyn and Twitterati started calling Tom Curran poor man's Dale Steyn (sasta Dale Steyn).
Here are some of the selected reactions:
#1
Tom Curran has copied Dale Steyn's run-up, his bowling action, even his hairband.

Unfortunately he has also copied Steyn's current bowling form, not his peak bowling form! 😂😂

— Bubba Gump Shrimp Company (@wildcardgyan) March 23, 2021
#2
Ye Tom Curran sasta Steyn kyun bana hua hai 🤣 #EngVsInd #INDvsENG

— मेहरान MUFC🇮🇳 (@mehranzaidi) March 26, 2021
#3
Tom Curran
Looks like dale steyn
Action is like Morne Morkel
.
.
.
Bowls like Vinay Kumar

— srinath (@juggernath13) March 26, 2021
#4
Someone should go and remind Indian Batsmen that not everyone who wears a black band on head is Dale Steyn, he can be Tom Curran as well.

— Loosu Paapa🍀 (@CertainSoul) March 26, 2021
#5
Kohli bhai ye Tom Curran aka Jail Steyn se out mat hona.

— Silly Point (@FarziCricketer) March 26, 2021
#6
Tom Curran who? Good to see Dale Steyn in Action 😴 pic.twitter.com/h0sYuoRfkz

— ×͜× (@ms_dopamine248) March 23, 2021
#7
i'm convinced tom curran inko door se dale steyn dikhta hai

— Kohli's 71st ton (@samtanisonali1) March 26, 2021
#8
If at 26, Tom Curran already is Dale Steyn – then what will he do at 37?

— Gaurav Sethi (@BoredCricket) March 23, 2021
#9
Tom Curran is a poor man's Dale Steyn 🙃 #INDvENG

— ʀᴀɢʜᴀᴠᴀ🇮🇳 (@raghava216) March 26, 2021
#10
Tom Curran thinks he is prime Dale Steyn with that hairstyle & attitude. #INDvsENG

— unencrypt (@theunencrypt) March 26, 2021
#11
Tom Curran looks like an entirely different person to me with his hair longer

— katie🧚🏻‍♂️ (@ktos___) March 26, 2021
We are quite sure that Tom Curran will like to bowl and take wickets like Dale Steyn rather than just looking like him. What do you say?
Share Your Views In Comments Below