Sports
"Too Low From Australia," Angry Fans React After Indian Players Served Cold Food At SCG
The Indian cricket team has started its T20 World Cup campaign in the best possible manner by defeating the arch-rivals Pakistan in its first match of the tournament and it will like to continue with its winning streak after defeating Netherlands in its second match as well. It is also quite certain that team India will play highly competitive cricket even against the weaker teams such as Netherlands, Zimbabwe and Bangladesh because every point is very important, especially when there are good chances that rain can also play a role in deciding the future of the teams in the tournament.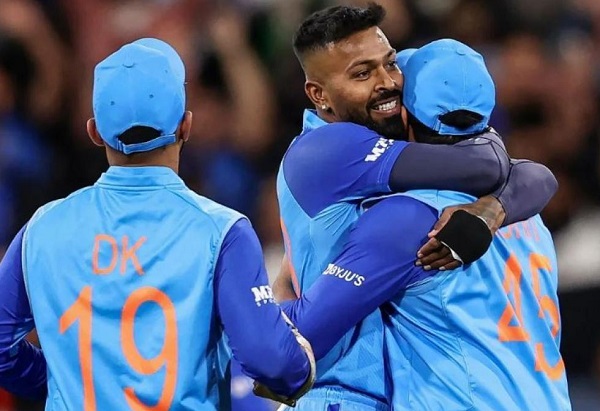 For playing good cricket, it is also necessary that players get proper food but a controversy has erupted after the Indian team has registered a complaint with the apex body of cricket, International Cricket Council as the Indian players were not happy with the food served to them in the dressing room at the Sydney Cricket Ground after an optional training session on 25th Oct 2022. The food menu list had fruits, falafel and "make your own sandwich" which made the Indian players angry as they wanted something hot in food while what they got was cold and inadequate. Few players ate only falafel but the majority boycotted the food at the ground and then they had lunch in their hotel.
A member of team India spoke to a news agency that the food was not at par and they can't have a sandwich after training session.
Australia | The food that was offered to Team India was not good. They were just given sandwiches and they have also told ICC that food provided after the practice session in Sydney was cold and not good: BCCI sources

— ANI (@ANI) October 26, 2022
The Indian journalist Boria Majumdar has also tweeted in this regard and as per him, the complaint has been taken very seriously by ICC and hopefully the Indian players will be getting Indian food from 26 Oct after training sessions.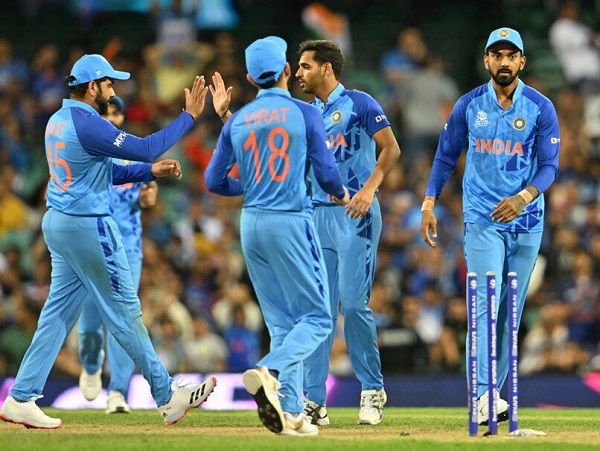 Boria Majumdar tweeted, "The Indian teams food issue will hopefully be solved from today with the ICC taking cognisance of it and looking into it. The players should get Indian food at practice starting today for the entire tournament. @RevSportz"
The Indian teams food issue will hopefully be solved from today with the ICC taking cognisance of it and looking into it. The players should get Indian food at practice starting today for the entire tournament. @RevSportz

— Boria Majumdar (@BoriaMajumdar) October 26, 2022
Twitter was flooded with tweets on this matter as Indian fans were not happy with this treatment given to the Indian players. Here are some selected reactions:
#1
@Swiggy can you help team india in sydney… please expand to australia today..

— Suriliimehek (@suriliimehek) October 26, 2022
#2
BCCI to cricket Australia pic.twitter.com/N2C2JMlVKD

— Prasun jha (@Prasunj52754874) October 26, 2022
#3
Gajab. Too low from Australia. That's Pakistan level behavior.

— sailor (@sailorsmoon) October 26, 2022
#4
Oldest trick of Australia they will try to sabotage India, too scared to face them no wonder their players and media were criticising India after India Pakistan match, Team India stay strong, i will send you dhoklas and fafdas from here, Saal Mubarak!

— Samarth (@samratsamarth25) October 26, 2022
#5
@CricketAus nd @ICC should explain why such reprehensible behavior was done nd how Team India will go to practice 42 km away frm the hotel? This is a vry Shameless incident 😡

— 45_Gaurav (@45_Gaurav7631) October 26, 2022
#6
This is typical Aussie behaviour. Playing dirty games. Before the last series one day before departure Aussie board said wives will not be allowed due to covid. BCCI put it's foot down and they had to relent.

— सिद्धार्थ दस्सानी (@sidharthdassani) October 26, 2022
#7
Serve cold sandwiches to Australians when they come to India

— Proud Secular (@ProudSecular) October 26, 2022
#8
Here in Australia, They are not used to hot or warm food. Most of their meals are frozen foods, defrosted to assemble on a plate. If team India is not careful, they might be having undercooked food leading to other issues

— Ganesh Bhanushali (@WorkinTitle) October 26, 2022
#9
australia worried about game.. my guess 🤣

— Varun Mundrathi (@Varun_Mundrathi) October 26, 2022
#10
Its happen only in #Australia

— superman🇮🇳 (@rinku310814) October 26, 2022
#11
They are doing ammnd they will do. Also they have rights to complain to ICC. If BCCI always needs to take care everywhere then why the hell is ACB hosting this event?

— AK (@ArunKa1988) October 26, 2022
#12
@CricketAus Bulate kyun ho jab arrangements bhi karna nahi aata tumko? pic.twitter.com/0xnfPJD1n5

— Tera Baap Hoon Mein (@Slaying_Time) October 26, 2022
The Indian squad has one more issue, it is not doing practice sessions as the practice venue which was offered to it was in Blacktown, 42 kms away from the hotel in which team India is staying. The Indian players chose to relax in the hotel rather than travelling so far for practice sessions.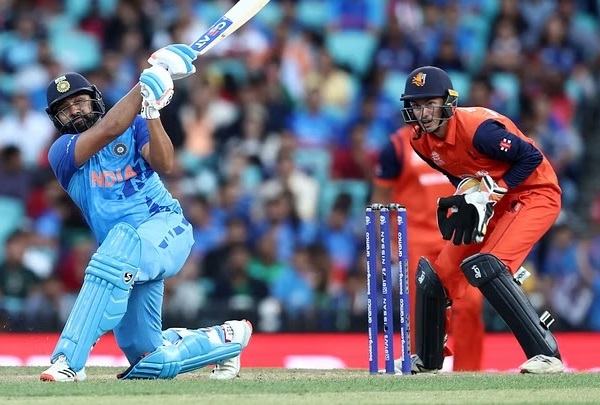 India has also won its second match which was played today (27th Oct 2022) at the Sydney Cricket Ground against Netherlands. Indian skipper Rohit Sharma chose to bat first after winning the toss, however the Indian team had a bad start as KL Rahul got out early at the score of 9. Nevertheless, Rohit Sharma and Virat Kohli stabilized the innings as they both scored at a good pace. While Rohit scored 53 runs (39 balls, 4 fours & 3 sixes), Virat Kohli and Suryakumar Yadav remained unbeaten at 62 runs (44 balls, 3 fours & 2 sixes) and 51 runs (25 balls, 7 fours & 1 six), respectively. The Indian side posted a good total of 179/2 on the score board but Netherlands could manage only 123/9 in its 20 overs and India won its second match by 56 runs. While Mohammed Shami took one wicket, Bhuvneshwar Kumar, Arshdeep Singh, Axar Patel and Ravichandran Ashwin took 2 wickets each.
Now India will face South Africa in its next match which will be played on 30th Oct 2022 at Optus Stadium, Perth.