Partner
Top 5 Prison Escapes That Are No Less Than Filmy Scenes
For them, jail break was not an easy job. These intellectuals have escaped prisons in the most amazing and marvelous ways. Here we have listed top five prison escapes that will blow your mind and the list includes the great escape too.
1. Great Escape
This is one of the massive escapes in the history, which led to an impression of the most powerful and all time favorite prison escapes. A clan of 600 allied soldiers dug three secret tunnels 30 feet under the prison and named it secretly as Tom, Dick and Harry during World War II. They made all the necessary precautions and adjusted a series of lamps and pumps in the tunnel. However, while the 77th was escaping, he got spotted. 76 men still managed to escape.
Source
2. Escape from Alcatraz
This is said to be one of the most successful and detailed prison escapes in the history, where Frank Morris, Clarence and John Anglin fled on the night of 11 June, 1962. Using a vacuum driller motor, the three launched themselves in the ventilation shaft, before they escaped through the choppy sea. They escaped on a homemade raft to San Francisco which was made out of raincoat covers. However, according to various sources, it is believed all three die in the bay but there were no bodies found.
Source
3. John Dillinger jail break
This is one of the remarkable prison escapes in the history. John Dillinger was arrested in 1934, and was sent to the lake country jail. Lake Country jail is one among the most strict and toughest jails due to mixture of body guards, Policemen and national troops patrolling there. John Dilliger escaped the "escape proof" jail by threatening the guards with a soap made gun. He then proceeded in stealing the brand new ford of Sherriff's and ran away. However, hedied after being caught driving a stolen car. Yes, it brought him into trouble and interrogation with FBI.
Source
4. Dieter Dangler escape
Dieter dangler was a navy pilot and since his plane was shot down, he was captured during Vietnam War. He was thrown into a jungle prison which showed no ways to escape. However, Dieter with six other prisoners escaped into the jungle after killing three of their guards. He was dehydrated with the leeches and the mosquito in the jungle but still fled through an American helicopter. He is the only American soldier who survived the Vietnam war.
5. Alfred Wetzler's death camp prison escape
Alfred Wetzler is one among the Jews who escaped the prison in the most marvelous and amazing way. He successfully escaped from Auschwitz death camp during the Holocaust on the evening of Passover. Alfred and his one friend climbed the hollow wooden pile which was built for new arrivals. He soaked Russian tobacco in gasoline and then sprinkled around the wood, to keep the dogs away from the watch. They both stayed hidden for two nights wearing good polished shoes and coats which they had stolen from the camp. He escaped successfully using a page from child's drawing as reference.
Source
We know you are highly interested by just reading these prison escapes. If you really want to experience how geniuses plan prison breaks, you ought to watch "Lucknow Central" which is based on true events. It stars Farhan Akhtar and it is all set to hit the screens on the 15th of September 2017.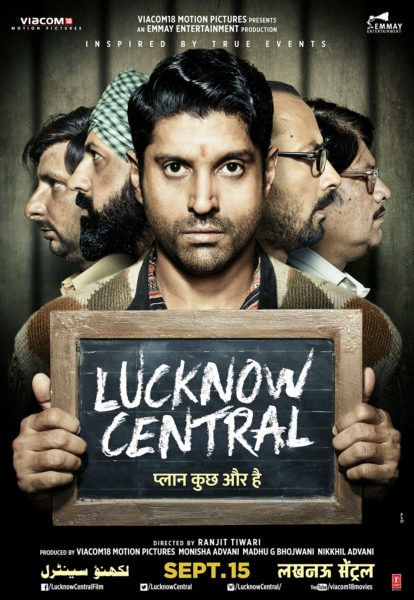 In this movie, Farhan will essay the character of an under trial, who is falsely trapped in murder accusation. How he plans a "Musical" escape along with his friends is the main highlight of the movie.
He plans a band performance and later breaks the prison. How, why and what will be answered only when you watch it in the theater.
Sponsored By Lucknow Central
Share Your Views In Comments Below