News
Traffic Cop Throwing Shoe At Two Bikers Without Helmet Caught On Camera, Suspended
There is no denying the fact that traffic rules should be followed by every citizen of the country as several people lose their lives every year just because they were careless and didn't follow traffic rules. It is the duty of traffic police to make sure that the citizens are obeying the rules otherwise they should be punished. However, a traffic policeman from Bengaluru did something that can't be justified despite the fact that he committed this act against those who themselves violated the law.
In a shocking incident, a Bengaluru traffic cop threw his shoe at two bikers because they were not wearing helmets.
A video has gone viral on the Internet and social media in which Jalahalli traffic police sub-inspector and a constable are seen waiting by the road's side. When they see two youths on bike passing by without helmets, the constable removed his show in anger and hurled at them. The bikers tried to escape but it hit one of them and then bounced off.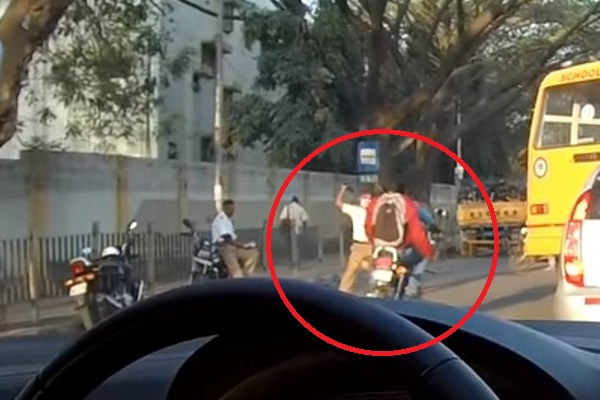 Watch The Video:
Watch: Bengaluru traffic cop hurls shoe at two bike riders not wearing helmets. pic.twitter.com/ZXf3qf8KQ2

— #Harish (@harishwritings) April 30, 2018
Click here to watch this video directly on Twitter
The bikers were fortunate that the shoe threw by the cop didn't cause them any damage; nevertheless, we can't ignore the essential fact that it could have led to an unfavourable situation and the bikers could have lost their lives too.
The shameful incident happened at BEL Road and as per DCP Traffic (West) Shivakumar, when they were informed about it, a comprehensive probe was conducted and the concerned constable was suspended.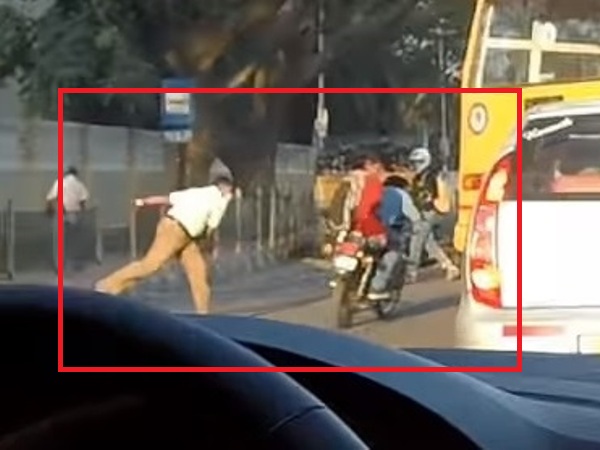 Social media has reacted in an angry manner after the video went viral. If the ones who are expected to abide by rules and regulations will behave in such manner, what can we expect from the citizens of the country?
What is your take? Let us know your views.
Share Your Views In Comments Below