Entertainment
Trevor Noah Makes Fun Of India Pakistan War Situation. Gets Badly Trolled On Twitter
Making someone laugh is a really hard job. You can never guess which joke can tickle your audience's funny bone and which one just falls flat on its face. But apart from the challenge of making people laugh, comedians also face a big challenge of not offending anybody.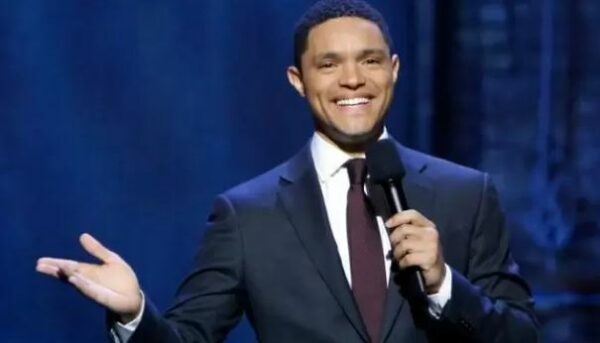 It happens so many times that a comedian while trying to make someone laugh, ends up offending someone else. It happens because they unknowingly cross boundaries while taking inspiration from situations/persons/society and end up hurting an individual or society's sentiments.
South African comedian Trevor Noah who has a good fan base in India hurt the sentiments of his fans here by taking a dig on the ongoing war situation. In his latest sketch, Trevor has made fun of India and Pakistan's war situation which has left the people wondering if war is also a topic of comedy. Trevor has received heavy criticism from all over the country for his latest attempt of making people laugh. Watch the video below:
For More Videos, Subscribe Us Now
Click Here to watch the video on YouTube
Here's how people reacted on Twitter:
#1
#trevornoah amazing how you think that a war with a terrorist proxy warring Pakistan will be entertaining. For one who understands the Apartheid to this insensitivity, sad bro. Sad. You still are my favorite but this was bad.

— PermaFrost (@Frostyallover) February 28, 2019
#2
Wow this is just racist, offensive shit from Trevor Noah. https://t.co/x2nIJUK6aN

— Somya Lakhani (@somyalakhani) February 28, 2019
#3
#TrevorNoah finding entertainment in Real war is the shit skill of Comedians…. God Bless him and his entertaining skills …. better he should entertain ppl with unrealistic things

— IMINDIAN (@IMINDIAN007) March 1, 2019
#4
Its not funny n not entertainment for sure. Its ok to not be aware of history of the countries across the global….but mocking loss of lives- not done.
Do not tell us to have a thick skin to see this in humour.

— Bratpack (@Bratpackbeanie) March 1, 2019
#5
Insensitivity can't be passed off as dark #humour. @Trevornoah this is in bad taste. War isn't funny, and no amount of smart writing can justify this. #TrevorNoah https://t.co/lZkjkfrCYA

— Anindita Chatterjee (@CapitalistSage) March 1, 2019
#6
N i thought he was sensible and sensitive

— neha srivastava (@nehasrivi) March 1, 2019
#7
#trevornoah uneducated premature comedian, sometime lack of creativity Mind lead you towards utter stupidity , here is the example by @Trevornoah
Any #Art Form should be practice as a healing therapy not to hurt !
specially when you talking about
1.3 billion people of #india 🇮🇳

— Hitesh Pandya (@Hiteshpandya21) February 28, 2019
What are your thoughts about it?
Share Your Views In Comments Below