Bollywood & TV
Trollers Body-Shame Zareen Khan For Her Stretch Marks. Anushka Sharma Responds With A Perfect Reply
The beautiful actress Zareen Khan made her debut in Bollywood with Salman Khan starrer "Veer". The film may have bombed at the box-office but Zareen got noticed because of her gorgeous looks. She is still working hard to make a mark in the industry but still she has a huge number of fans who follow her on social media. During these years, Zareen has also worked pretty hard on her fitness and in the process, she has lost considerable weight as well.
Recently, the actress shared a photo on her Instagram account in which she is seen enjoying the beauty of a lake in the city of Udaipur.
See the pic: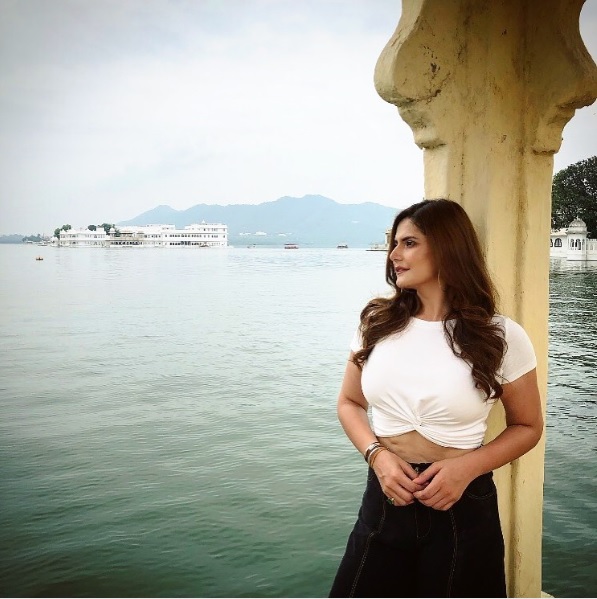 Despite the fact that the photo is beautiful and Zareen is looking pretty, people started trolling her just because the stretch marks were visible on her stomach.
Here are some of the selected comments:
#1

#2

#3

#4

#5

It is quite cheap and disgusting to make mean comments on someone's physical traits but Zareen knew how to silence such trollers. She posted another photo in which she shared lyrics of a motivational song Wild Wood by Paul Weller and we have to admit that it was a classy reply to all the haters.
Here are the lyrics:
"Don't let them get you down
Making you feel guilty about
Golden rain, will bring you riches
All the good things you deserve and now
Climbing, forever trying
Find your way out of the wild, wild wood
Now there's no justice
Only yourself that you can trust in – PAUL WELLER !"
Check out the post:
Zareen was praised by Anushka Sharma for believing in herself! The latter showed her support to the "Hate Story 3" star and motivated her by posting this on her Instagram story,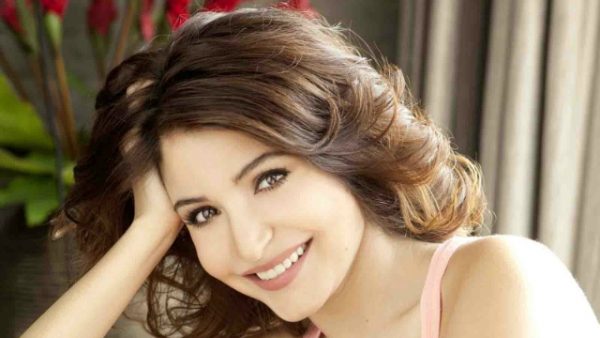 "Zareen, you're beautiful and brave and strong and perfect just the way you are. @AppreciationPost #LookBeyondTheBody @ZareenKhan"
Take a look:
Zareen thanked Anushka Sharma for supporting her as she posted this: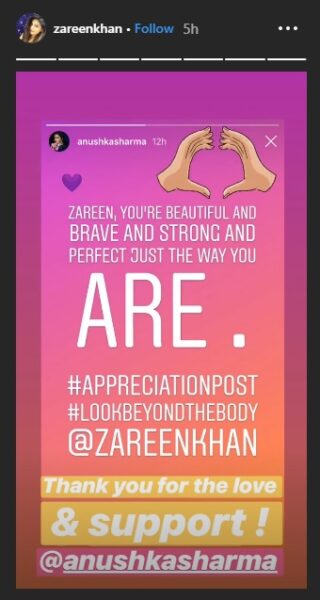 Later Zareen hits out at trollers and says that people who want to know as to what wrong happened with her stomach should know that it's the natural stomach of a person who has shed a lot of weight. She also adds that it looks like this only if the stomach is neither surgically corrected nor photoshopped. Zareen further says that she believes in being real and doesn't hesitate in embracing her imperfections as she is not someone who tries to cover them up.
More power to you Zareen!
Share Your Views In Comments Below