Bollywood & TV
Troubles In Virat & Anushka's Marriage? This Is What The Astrologer Predicts About Them
The news of Virat and Anushka's marriage has already created a lot of uproar in the country. It's so good to see the lovebirds together. They tried really hard to keep it a secret, but finally, media reached & got the news.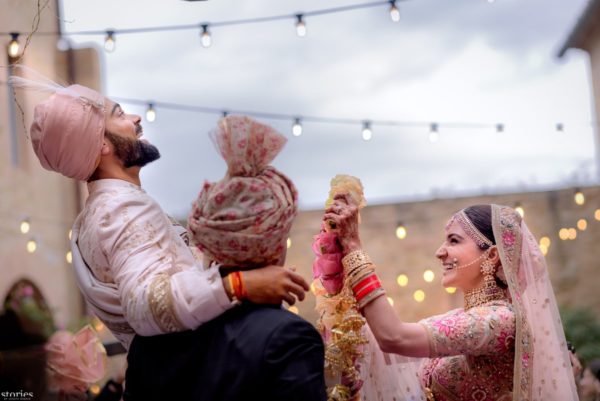 Every now and then, we are getting to know something different about the couple, and we are damn interested to know more and more. Hope to receive more clues about them soon.
Recent buzz is about the astrologer's prediction for Virushka's married life. Obviously, we are curious to know how their life will be together. Well, renowned aastrologer Malav Bhatt says that they will lead a normal life, just like other couples. However, he says that some disputes will surely come their way. After marriage, disputes are very common between couples and guess, even Virat and Anushka might have to face it.
Bhatt says in the initial days, the couple will have to face some disturbances and disputes. He warns that if Anushka and Virat don't maintain a proper balance in their relationship, a lot of disharmony would crop in and they would have to suffer a lot.
The astrologer also says that proper emotional balance needs to be maintained, else things will go for a toss. He says they need to be very careful in the initial 2 years of marriage.
However, Malav Bhatt further says that improvement will be brought about slowly and gradually. According to him, planets will play an important role & they need to work hard to make their marriage successful.
Well, let us hope for the best; we are sure that there will hardly be any negativity between the two. The couple is simply adorable and we wish the best for them.
Share Your Views In Comments Below