Bollywood & TV
Tweets By These Bollywood Celebs Prove That They Need Grammar Lessons
Bollywood celebs do everything to look presentable, be it their dressing style, haircuts, footwears, vanity vans, houses, gadgets, makeup, anything and everything. Twitter is that platform through which, many stars have successfully got the desired limelight, and the best example of that is Twinkle Khanna aka Mrs. Funnybones. The celebs have thousands of followers, who love to stay in touch with them. Many a times, these stars use social media platforms to express opinions & share their thoughts with fans. They might have flawless acting skills, but sometimes in a rush, they commit silly grammar errors, which later become a point of embarrassment for them.
1. Varun Dhawan

Now we know why our teachers used to cut marks due to punctuation errors in school.
2. Priyanka Chopra

She needs to switch on the auto-correct mode of her keyboard.
3. Deepika Padukone

No, Deepika did not expect from you. She wants a treat and also Priyanka's back.
4. Mika Singh

The grammar nazis will faint after reading this.
5. Yo Yo Honey Singh

You know this is called the swag of the full stop. Honey Singh honored the full stop.
6. Ameesha Patel

Hats Off! She nailed it.
7. Nargis Fakhri

There is a difference between a gay and a guy! Take your time and tweet Nargis, we can wait.
8. Jackky Bhagnani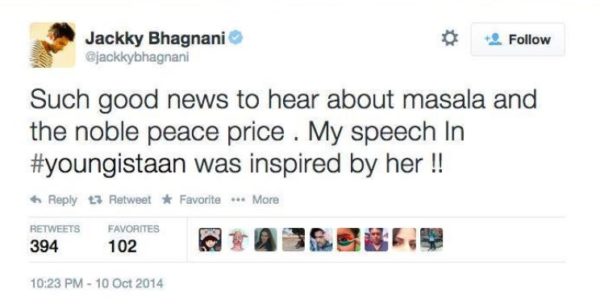 There is a sharp difference between Masala and Malala.
9. Farhan Akhtar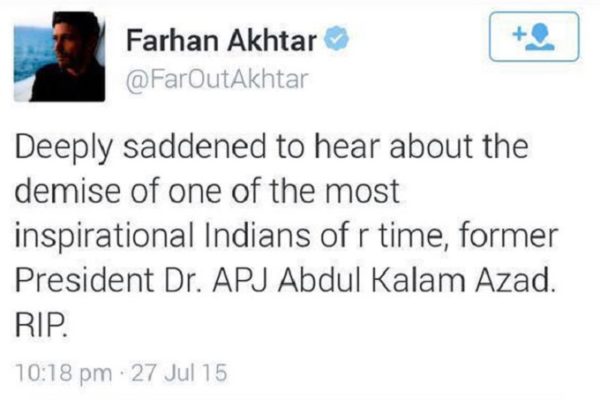 He is really sad. So sad that he could not even write the name properly.
10. Anushka Sharma

And so is Anushka. I think they both shared a deep bond with him.
11. Salman Khan

We urgently need a tweet decoder.
12. Shahid Kapoor

Shahid you can start taking your grammar lessons with Misha.
13. Sunny Leone

A single "SO" would have worked as well Sunny.
14. Ameesha Patel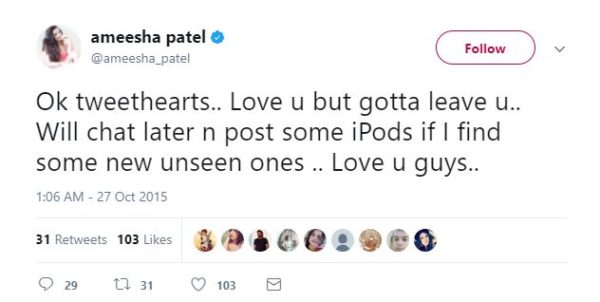 Distressed to see that she will post iPods rather than photographs.
15. Poonam Pandey

If you had written Please instead of your please version, we would have still answered you.
16. Karan Johar

Amm this is okay. Now ka no. What do you think?
Did you find these grammar errors to be too BIG? Let us know your thoughts
Share Your Views In Comments Below