Bollywood & TV
Twinkle Finally Speaks On The Mallika-Akshay Issue & It's Very Logical
Couple of days back, a big controversy was created due to Akshay Kumar's statement. Well, he passed a humorous remark on Mallika Dua, which didn't go down well with her. Mallika and her father Vinod Dua had slammed Akshay Kumar for that.
Finally, Twinkle Khanna has come out in support of Akshay Kumar and has spoken on the entire controversy. We know how Twinkle frankly gives her opinions on various issues. This time, she has a logical take on the entire thing and we certainly agree with her.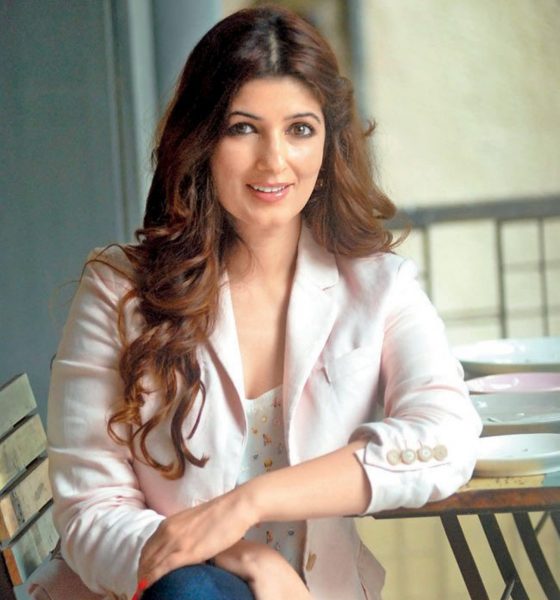 She took to Twitter to share her views on the same;
— Twinkle Khanna (@mrsfunnybones) October 29, 2017
He tweet read,
"I would like to address the controversy on the sets of 'The Great Indian Laughter Challenge'. The show has a bell which the judges ring after a contestant's exceptional performance and Dua went forward to ring the bell, Kumar said, 'Mallika ji aap bell bajao main aap ko bajata hun'," Twinkle wrote. "A pun on the words and actions related to ringing the bell. It's a colloquial phrase that both men and women use — for instance, 'I am going to bajao him/her' or 'I got bajaoed', all without sexist connotations.

Vinod Dua, Maliika Dua's father, had written a post — it's been taken down now – stating, 'I am going to screw this cretin Akshay Kumar'. Should Mr Dua's statement also be taken literally or interpreted in context? Words, especially humour has to be seen in its right context.

I have always stood up for the freedom within comedy including defending AIB's (All India Bakchod's) infamous roasts on numerous occasions in the past and that is my stance even today, so kindly stop tagging me in this debate."
We know that Twinkle takes comedy very lightly and she believes in complete freedom when it comes to humor. This Akshay-Mallika controversy has gone way too far; hope after Twinkle's tweet, people stop tagging her or drag things.
It's good to see Twinkle's logical views on this issue & we also appreciate that she has always stood for Akshay no matter what happens.
Share Your Views In Comments Below