News
Twinkle Sharma Case: Netizens Lashes Out At Sonam Kapoor For Her Insensitive Tweet
Twinkle Sharma a two and a half years old little girl from Tappal town in Aligarh, Uttar Pradesh was kidnapped from her house, mutilated and brutally abused. The evil slayer threw acid on the body of the little girl and gouged her eyes out.
Twinkle was kidnapped and murdered due to a personal feud over money. Twinkle's parents failed to repay a debt of Rs. 10,000 to Zahid and Aslam.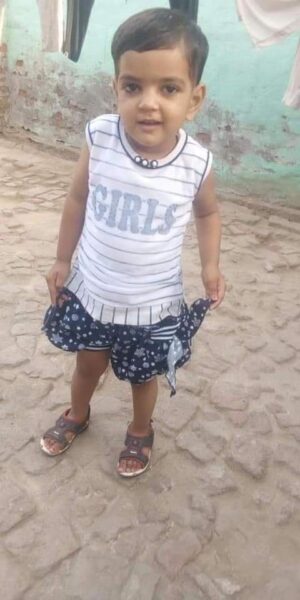 Social Media was left furious as soon as the news was flashed. Many celebrities and the netizens came in support of Twinkle wishing to bring a difference and to express their anger. One such tweet caught the attention of the Netizens.
Actress Sonam Kapoor's tweet didn't go down well with the netizens as they believed Sonam was being insensitive about the horrifying incident. She wrote, What has happened to baby twinkle is. Heartbreaking and horrific. I pray for her and her family. I also urge people to not make this into a selfish agenda. This is a little girls death, not a reason to spread your hate.
What has happened to baby twinkle is. Heartbreaking and horrific. I pray for her and her family. I also urge people to not make this into a selfish agenda. This is a little girls death, not a reason to spread your hate.

— Sonam K Ahuja (@sonamakapoor) June 7, 2019
Veere Di Wedding actress was brutally slammed by the netizens for being a HYPOCRITE:
#1
That means… This was your selfish agenda! pic.twitter.com/CCtN9dPa10

— The Wireless Quint © (@WirelessQuint) June 7, 2019
#2
Agenda was played with placards and full community was maligned. #Hypocrites

— Dr Shobha (@DrShobha) June 7, 2019
#3
If hypocrisy had a name……

— ஸ்ரீ ராம் குமார்🇮🇳 (@sriramqumar) June 7, 2019
#4
It would be called @sonamakapoor 👈

— Angidh Sivadas (@angidh_s) June 7, 2019
#5
I am Ashamed, I am Ashamed that Sonam Kapoor's Makeup Artist, her Photographer, her hairstylist, her dress designer, her Placard guy, her PR manager were not available for her to be Hindustan and Ashamed this morning. Remember It's heartbreaking and horrific. pic.twitter.com/FHmXh3wIkv

— Yo Yo Funny Singh (@moronhumor) June 7, 2019
#6
For ur kind info #TwinkleSharma didn't die a natural death She was murdered brutally by ur favourite कौमी people Just shut ur mouth u m0r0n.. Spreading hate and making agenda is ur favourite thing u do it for some MONEY. We r for Justice#justicefortwinkle
Have some shame 😡😡😡 pic.twitter.com/DKqQypZG5V

— Farmer Indrani 🇮🇳भारत की बेटी🇮🇳 (@pandey_indrani) June 7, 2019
#7
While tear roll, I'm anguished too for what you folks did with "Asifa".

Ur idea to draw brownie point sculpted trough "clay of hate" & "timber of being cool" only left poor Asifa more troubled. Pity,u can't for "good" but only for "self goals". थू थूhttps://t.co/JDJ7M737el

— Aabhas Maldahiyar | आभास मलदहियार🇮🇳 (@Aabhas24) June 7, 2019
#8
Your placards at the time of #Asifa only exposed a very
'selfish agenda & a reason to spread hate'…

If you had shown the same restraint then your advice today might sound more credible. #TwinkleSharma

— Nandini 🇮🇳 (@NAN_DINI_) June 7, 2019
#9
Actually the agenda was also to promote a movie which was releasing back then. All "concerned" actors holding placards happened to be in that movie

Only money talks in Bollywood

— Anant Sharma (@anant1970) June 7, 2019
#10
Have some shame. How u people get sleep I don't know…

— Shruti Tandon (@shruttitandon) June 7, 2019
#11
I'm an Indian and I'm ashamed of people like you who rise selective outrage.
Many times i feel like it was also a promotion stunt by @ReallySwara.

— Girish Bharadwaja (@Girishvhp) June 7, 2019
#12
A hater spreading hate for selfish agenda
P1: Kathua
P2: #TwinkleSharma

Sick pic.twitter.com/92bD4mk6lu

— Debjani🇮🇳 (@devyanidilli) June 7, 2019
We want #Justicefortwinklesharma
Share Your Views In Comments Below