News
Twinkle Sharma Homicide Case: Where Did Humanity Flee Away?
Where are we humans heading too? Every day when we read a newspaper or scroll through our social media handles. I can assure you that each day we come across several negative heart-wrenching news. The whole nation was recently mourning over the shocking Ashifa rape case that's when another cruel deed was thrown at us leaving us to wonder, What is wrong with the Humans?
Twinkle Sharma a two and a half years old little girl from Tappal town in Aligarh, Uttar Pradesh. Twinkle went missing from 31st May police officers assume she was kidnapped from her house. An FIR was also lodged in Tappal police station.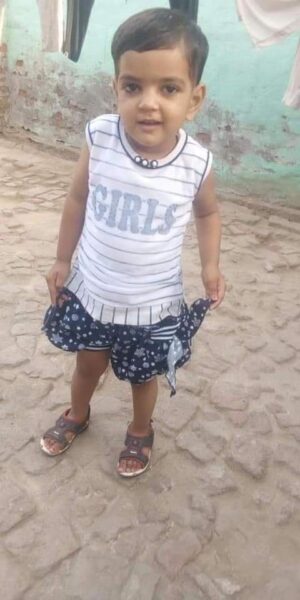 Just after a day, Twinkle's body was dumped in a dumping ground of her house mutilated and brutally abused. The evil slayer threw acid on the body of the little girl and gouged her eyes out.
After a thorough investigation by the local police, SOG, Surveillance and field unit the two accused Zahid & Aslam were arrested by the Aligarh police on 4th June and were sent to judicial custody.
Police officer's suspect that Twinkle was kidnapped and murdered due to a personal feud over money. Twinkle's parents failed to repay the debt of Rs. 10,000 to Zahid and Aslam.
According to the Post-Morten report announced by the Aligarh police rape haven't been confirmed yet.
Aligarh: Body of the girl was found on June 2 and not on May 2 as reported earlier. https://t.co/Gnm0hvs1vu

— ANI UP (@ANINewsUP) June 6, 2019

Social Media was left furious as soon as the news was flashed. Many celebrities and the netizens came in support of Twinkle wishing to bring a difference:
#1
So the @aligarhpolice has clarified on all the rumours surrounding Twinkle Sharma . Reproducing their tweet here 👇

In any case this does not make it a less in-human crime & the culprits MUST be punished ASAP https://t.co/Oz1YblM8KL https://t.co/ABNFhMaM3j

— Tehseen Poonawalla (@tehseenp) June 6, 2019
#2
Just so disgusted and angered hearing about #TwinkleSharma. How can somebody even think of doing such a thing?!?! Speechless….

— Abhishek Bachchan (@juniorbachchan) June 6, 2019
#3
Im sorry Twinkle that you had to you live in a world where Humans no longer understand Humanity!!!! May God look over you for Eternity as you are an Angel !!!! #ImSorry

— Sunny Leone (@SunnyLeone) June 6, 2019
#4
Chop it off and let him live . he shouldnt die that easily not knowing the pain of the poor child had gone through for no-mistake of hers. #TwinkleSharma

— Sopali™ (@SopaliTeena) June 6, 2019
#5
#TwinkleSharma Firstly, we humans need to hang our heads in shame. Disgusting, Pathetic and heartbreaking. The least that's expected now is to ensure justice. Get the culprits eliminated. Swift action is the need of the hour!

— Dr.Kiran.K (@DRKKIRAN) June 6, 2019
#6
Words like Shock, Sad, Sorry or Shame are not enough for the The horrible, barbaric rape and murder of a 3 year old In Aligarh. #JusticeForTwinkle #TwinkleSharma

— salil arunkumar sand (@isalilsand) June 6, 2019
#7
.@aligarhpolice, do your SSP know that they don't mention ' R A P E ' in postmortem report? They have clearly mentioned "Uterus and other genital organ not found". What does it mean? Care to explain ? pic.twitter.com/DF78QcgFBc

— Shash (@pokershash) June 7, 2019
#8
Horrified, upset and angry to know about baby #TwinkleSharma! This is definitely not the kind of world we want for our #children. We need immediate and strictest punishment for such a heinous #crime.#JusticeForTwinkleSharma

— Rajeev Ranjan Ealiene (@RRealiene) June 7, 2019
#9
Dear respected authorities, I beg to request u to plz choose the harshest punishment to these inhuman morons.. Publicly execute them so that no daughter feels unsafe by these bastereds..

— KHAN FEROZ (@KHAN_FEROZWILL) June 6, 2019
#10
Proud of Aligarh Police for detailed explanation of this incident. Hope you're doing your best on bringing justice to the family of #TwinkleSharma

— Farhaan Ginwala (@farhaanginwala) June 6, 2019
Why are human beings so impatient these days that they don't think twice before committing any crime. People like this should be hanged without much ado so that no one has to go through this ever again. We want justice for Twinkle Sharma!
We want to be safe in our own country is it too much to ask?
Share Your Views In Comments Below