Bollywood & TV
Twitter Abuzz With Memes & Jokes On Rannvijay Singha's Importance In Shark Tank India
Shark Tank India has become one of the most favourite shows of television within a short period of time and it is also getting a lot of attention of the social media users as many memes and jokes are getting circulated about the show on the Internet nowadays. The business reality show is the Indian version of American show Shark Tank and in this program, the business entrepreneurs present their business idea in front of a panel of investors who are called sharks in order to persuade them for investing in their business.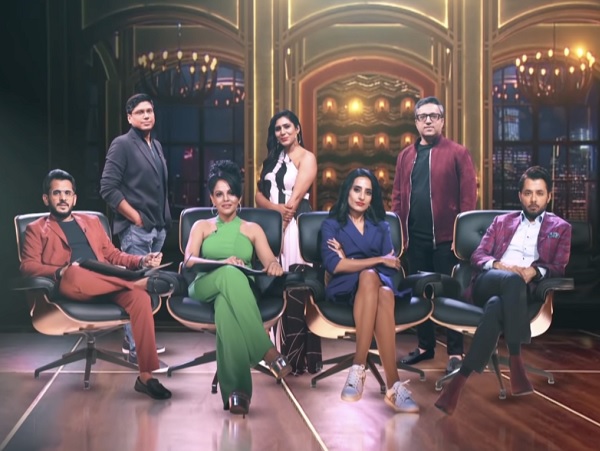 While the panel of Shark Tank India has some really big names of the Indian business world such as – Ashneer Grover (co-founder of BharatPe), Aman Gupta (boAt co-founder), Namita Thapar (Executive Director of Emcure Pharmaceuticals), Ghazal Alagh (co-founder of Mamaearth), Peyush Bansal (co-founder of Lenskart), Vineeta Singh (founder of SUGAR Cosmetics) and Anupam Mittal (founder of Shaadi.com), what has surprised audiences is the presence of Rannvijay Singha in Shark Tank India who is currently hosting the show.
The credit of making Rannvijay Singha a famous person goes to the reality show MTV Roadies as Singha not only participated in the show but also hosted it for nearly 17 years before quitting it recently. He has worked in a couple of shows and movies as well but his specialization lies in hosting and the audiences are quite sure that he doesn't fit well in a business reality show. As Rannvijay is the host of the show, it is kind of obvious that he also needs to promote the products of the sponsors and people just can't digest the fact that he is selling upGrad online courses to aspiring entrepreneurs who are already highly qualified.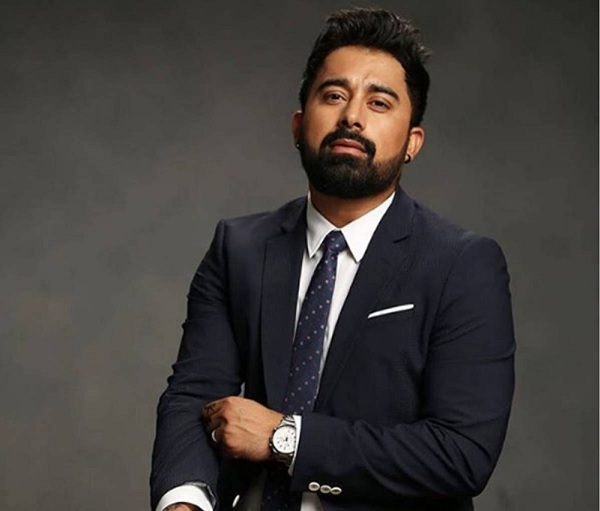 A Twitter user shared a video in which Rannvijay Singha is trying to sell MBA course to a person who is a 26 yrs old Electrical engineer and has done his PhD from IIT.
Here is the video:
I believe in Rannvijay bhoi supremacy 🤣 pic.twitter.com/ob0t2uGe2L

— keshu (@Keshu__11) February 2, 2022
Click to watch this video directly on Twitter
Soon people started trolling Rannvijay and many began to explain how important Rannvijay is to Shark Tank India. Here are some selected reactions:
#1
Pitcher (IIT Grad.): I am looking for 70 lacs rupees in exchange for 7% of equity in my company.

Shark: I'll give you 70 lacs for 10% equity.

Pitcher: We have a deal 🤝

Rannvijay: ye le bhay 2500 ka upgrad ka course 🎁💀#SharkTankIndia

— Ayush (@ayushsaxena06) January 15, 2022
#2
Me everytime Ranvijay appears in the middle of Shark Tank pic.twitter.com/T5Ujd3t1hM

— ಅಕುಲ್ ಬಾಲಾಜಿ (@madikerisipayi) February 3, 2022
#3
Ranvijay selling upGrad courses outside of Shark Tank India. #SharkTankIndiamemes #SharkTankIndia pic.twitter.com/JPHktp8zyh

— Evil Ashutosh (@evil_ashutosh) January 24, 2022
#4
How important is Ranvijay in Shark Tank India: pic.twitter.com/SUOUkXzLV3

— Sushant Paneru (@Sushant_Paneru) January 31, 2022
#5
No one

Ranvijay in Shark Tank India : pic.twitter.com/k3zywCITqt

— UmderTamker (@jhampakjhum) January 27, 2022
#6
Rannvijay in Shark Tank is like a trigonometry chapter in 8th standard. I don't understand the use case.@sharktankindia #SharkTankIndiaOnSonyTV #SharkTankIndiamemes

— Rahul Arvind Modi (@certifiedqtiya) February 2, 2022
#7
*pitchers come out of tank*

ranvijay at the gate: pic.twitter.com/5hAayeR4SW

— Neeche Se Topper (@NeecheSeTopper) January 31, 2022
#8
No one
Literally no one
Ranvijay waiting for the contestants to give them #upgrad courses … #SharkTank #SharkTankIndiaOnSonyTV pic.twitter.com/rJwtBJKsn4

— CA Abhishek Dapke 🇮🇳 (@abhidapke) January 26, 2022
#9
Ranvijay Singh trying to fit in shark tank show :- pic.twitter.com/Edj4M0BXv1

— 마륵 타망😷😷 (@_Marktamang) January 30, 2022
#10
Ranvijay outside shark tank studio : pic.twitter.com/2xkt1EfGtQ

— shubham yadav (@whynot_aStro) February 2, 2022
#11
Ranvijay: some bullshit … UpGrad / Flipkart / humare sharks ka bharosa … some more bullshit
Me: pic.twitter.com/UCHHG9Bzpp

— Karan Agrawal (@TheKaranAgrawal) January 26, 2022
#12
Ranvijay Singh in Shark Tank: pic.twitter.com/deYpXCyrc3

— AbD (@maymayholic__) January 29, 2022
#13
Ranvijay ,with Shark's pic.twitter.com/QnpOI2ag3g

— Mehtaji (@Mehtaji108) January 29, 2022
#14
Ranvijay is giving Upgrad courses to IIT IIM Scholars 😂😂😂#SharkTankIndia pic.twitter.com/HfUntpuLa5

— HanzaLa seid (@hanziiam) February 3, 2022
#15
Evertime Ranvijay comes with Upgrad course

Contestants : pic.twitter.com/uCk9BeNfcI

— smoking_kills_cancer (@smokingkillsca1) January 27, 2022
What do you think about Rannvijay Singha's role in Shark Tank India? Let us know your views.
Share Your Views In Comments Below