Humour
Twitter Asked People To Roast 2020 & A Hilarious Meme Fest Began
Sometimes we face such unpleasant situations or circumstances that we just want to forget them forever and year 2020 has been so devastating that many of us would not like to even remember it in the future. While the coronavirus pandemic made this year a nightmare for us, it was well supported by the forest fires, locust attack, earthquakes, etc.
The economies of even the developed nations crumbled as all the businesses were shut down, all sporting events were either cancelled or postponed, the film industry got affected severely and schools, colleges, cinema halls, gyms and all such places where there was a possibility of crowd gathering were closed. In 2020, not only many people lost their lives but a number of individuals lost their jobs and their financial condition went for a toss.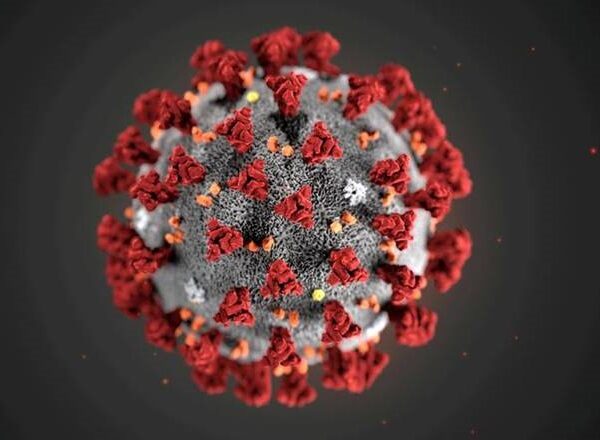 More than 1.73 million people have lost their lives worldwide because of the COVID-19 outbreak and it won't be wrong to say that the situation is still not in complete control. The whole world is unlocked now, people are still getting infected and some people are still losing their lives, however the good thing is that the recovery rate is far better than earlier.
Some nations have started vaccination for COVID-19 and people are quite hopeful that 2021 will be better than 2020. With only 7 days remaining in the year 2020 to end, the micro-blogging site Twitter asked Twitterati to roast 2020 and soon people started roasting in their own style.
roast 2020. go.

— Twitter (@Twitter) December 22, 2020
Here are some of the selected reactions:
#1
okay🙂🙌 #roast2020 pic.twitter.com/mObfuRIzRq

— Suraj Dwivedi (@Srjdwivedi) December 24, 2020
#2
2020 was like catching a dart in my forehead. pic.twitter.com/huvtPEFyIs

— 𝔼𝕕𝕨𝕒𝕣𝕕 𝔼𝕝𝕚𝕫𝕒𝕓𝕖𝕥𝕙 ℍ𝕚𝕥𝕝𝕖𝕣 (@Edward_Hitler1) December 22, 2020
#3
If 2020 was the Maggi flavour , it would be the one with tomato ketchup.#roast2020 https://t.co/ptYoJftpbf

— yash jain (@yash_jain0310) December 23, 2020
#4
2020 is the year that came with it's own plans, and looked at us like. #Roast2020 pic.twitter.com/UpY119r6as

— ❗️V E L E ❕ (@dehiitman_) December 22, 2020
#5
2020 is that eye lash that goes in your eye and won't come out.

— Camila (@callme_kamikaze) December 22, 2020
#6
For me 2020 was like a wedding. A wedding of my ex and my best friend. #roast2020

— Blank (@challanotvela) December 23, 2020
#7
We're all living in Spain, just without the S pic.twitter.com/0cA7UvSPDw

— naz (@NazrinAmri) December 22, 2020
#8
When people say Karma is a Bitch
2020 be like darlings I'm here🤗😘#roast2020

— Cosmic Ripple (@CosmicRipple) December 23, 2020
#9
2020 in a Nutshell pic.twitter.com/iLMRLpWagm

— Sheikh Oyee (@Sheikh_Oyee) December 23, 2020
#10
If You Divide 2020 By 5 You Get 404 So Basically The Entire Year Is An Error …

roast 2020. go….. pic.twitter.com/Us8Eo85M8r

— MONU ROHILA (@imonurohila) December 23, 2020
#11
2020: The year
We can expect to see a movie on this title in the coming future ..#latestupdatein .
.
.#carryminati #carryminatiroast #record #million #manyrecords#great #viral #trending #roast #youtube #tiktok #youtubevstiktok #virals #vines #roasting #memes😂 #support #info pic.twitter.com/Ju2L0QjFKm

— Latest Update.in (@LatestUpdate16) May 10, 2020
#12
2020 is the reason God created the middle finger.#COVID19 #Twitter #roast2020 #roast https://t.co/2BjM7BuO6Y

— Akanksha Malviya (@AkankshaMalvi13) December 23, 2020
#13
2020 is a jumanji game…. We will be out of it at 2021

— maurinetheuri➐ (@maurinetheuri) December 22, 2020
#14
Roast 2020 ill start pic.twitter.com/ahkkQNt9NU

— Aka Dubzz (@aka_dubzz) December 22, 2020
#15
Hell of a year! pic.twitter.com/doC1SKhcof

— 🏖MORDE1😷 (@MORDE110) December 22, 2020
While the whole world is happy that vaccination has started for COVID-19, a new variant of coronavirus has appeared in UK, South Africa and Nigeria. What is more saddening and frightening is that this new variant is more harmful than the original coronavirus.
We hope that the world gets freed from this lethal virus soon and 2021 gives us all the happiness which we missed in 2020. Let's just keep our fingers crossed!
Share Your Views In Comments Below