There's no denying the fact that Alia Bhatt's "Raazi" is one of the most awaited movies of the year and recently its trailer got released. Alia is among the very few young actresses who have made a place for themselves in a short time and that too, with their own talent and acting skills. She has proved herself over and over again and with every flick, we get to see her growing stronger than ever.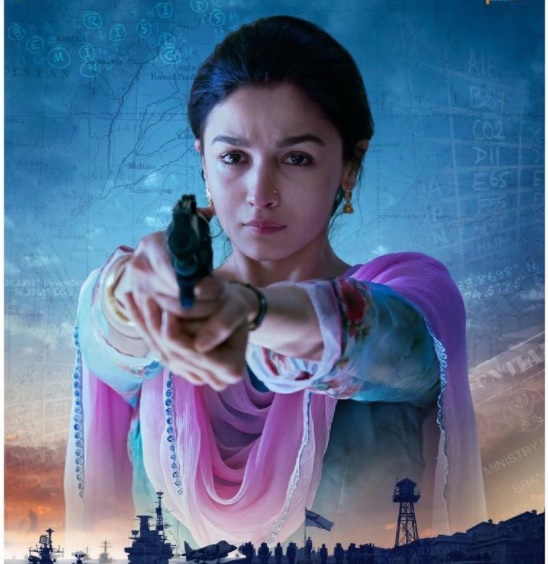 Talking about the trailer of "Raazi", it appears to be promising and our expectations are now higher from the film after watching it; however, it's making news for some different reasons as well.
In "Raazi", Alia will be seen in the role of an Indian spy who gets hitched to a Pak soldier for the sake of her country. Strangely enough, some people are comparing the flick's story to the life of Indian Tennis player Sania Mirza who got married to Pakistani cricketer Shoaib Malik.
Just to inform, Alia has not been shown as playing Tennis in "Raazi" and Sania is not an Indian spy. We wonder what made people cook this type of story.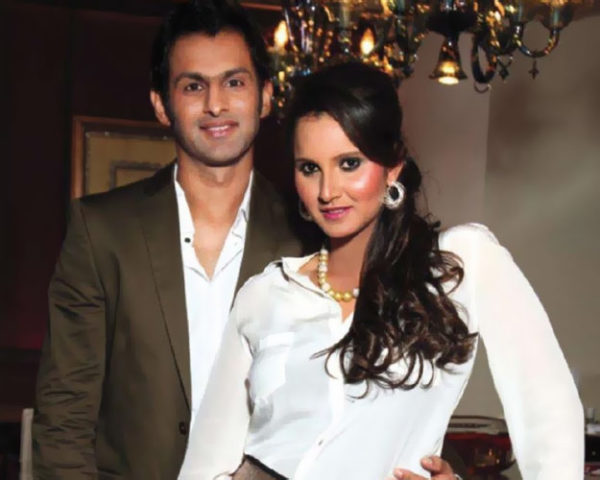 The controversy stirred when a Twitter handle wrote, "Alia's Bhatt's "Raazi" is a story of an Indian girl who gets married to a Pakistani man but she still works for India. Basically, this movie is a biopic of Sania Mirza. #RaaziTrailer"
Check out the tweet:
https://twitter.com/BollywoodGandu/status/983573277690953728
When Sania Mirza noticed this tweet, she appeared to be quite surprised and wrote, "Ummm.. I think not 🙄"
Here's her tweet:
Ummm.. I think not 🙄 https://t.co/6gSfMHTHVd

— Sania Mirza (@MirzaSania) April 10, 2018
This is undoubtedly a highly insensible tweet and even Twitterati thought it to be a joke. This is how users trolled the page for the tweet:
1.
When you give exams without even going through the syllabus.

— Raj (@Drunken_Gunner) April 10, 2018
2.
Why r u spreading nonsense..alia is not playing tennis in movie & sania mirza isnt a spy.. watch ur words before u tweet

— RustedSoul (@juhisoni4) April 10, 2018
3.
Itna insensitive jokes toh AIB wale b nai maarte

— Rage Against The Dying Of The Light. ✊🏾 (@NimbuSodArosma) April 10, 2018
4.
Is she playing Tennis LOL???
Joke k liye kuch bhi bhokte ho😹😹😹

— Ankit Prakash Ching (@iAnkitPrChing) April 10, 2018
5.
Very childish joke. Fit only for 10yr olds. Like: Q) which phones do prisoners use? A) cell-phones!!! #Bollywood #jokes

— paritosh mishra (@paritosh2020) April 10, 2018
6.
Alia bhatt's character is a spy who is dodging her husband sania g is not betraying her husband for sure she is great example of a woman who is loyal to her husband and her country India @MirzaSania

— Dr Maham Khan (@mahamjamilkhan) April 10, 2018
7.
U do realise that it's a true story being told?may be movie is the Worst ever,but u r making fun of a girl who sacrificed her life for the https://t.co/D2nwo6C1vo that cool ? Cos I don't think people like u would even give a hair 4 country,oh wait,u don't have any. #RaaziTrailer

— Pc (@chitkarapuneet) April 10, 2018
8.
https://twitter.com/tweetbyali/status/983724140212490240
9.
Really?? pic.twitter.com/wcSVqhOCLn

— Akshay 🇮🇳 (@Akkiontop) April 10, 2018
What do you have to say about it? Let us know your views.