Sports
Twitter Flooded With Hilarious Memes As Ajinkya Rahane Ruled Out Of 2nd Test Due To Injury
The Indian cricket team put up a good show on the first day of the second test match against New Zealand as it ended the day with 208/4 on the score board with opener Mayank Agarwal on the crease at the score of 108 not out and Wriddhiman Saha at the score of 24 not out. Today was certainly Mayank Agarwal's day as he batted beautifully despite losing partners at regular intervals and helped his team in making a good total.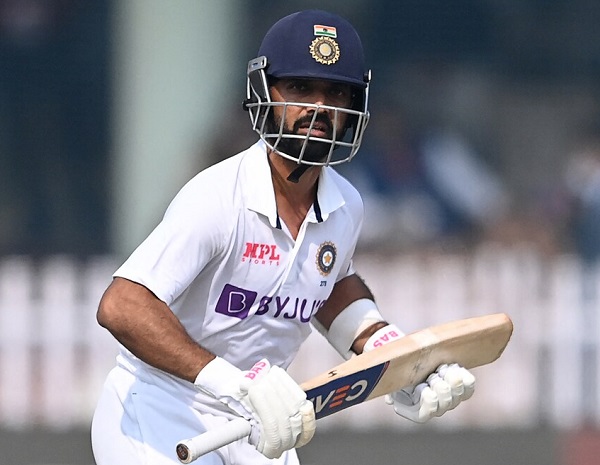 While Virat Kohli joined the team in Mumbai after a brief break, the Indian squad took the field without the vice-captain Ajinkya Rahane, pacer Ishant Sharma and all-rounder Ravindra Jadeja. In a statement issued by the board, it was stated that Rahane suffered a minor left hamstring strain during the first test match and he has been ruled out of the second test match which is being played at Mumbai as he has not recovered from the injury completely. It was also informed that Ishant Sharma dislocated his left little finger and Ravindra Jadeja sustained an injury in his forearm during the first test match and they both are also recovering.
The former Indian cricketer VVS Laxman expressed shock at the developments as he asked whether something happened this morning because the skipper said nothing about it in the press conference.  Many online users took this as an opportunity to have some fun as they sniffed conspiracy theories behind Ajinkya Rahane's omission since he is going through a rough patch for a long time now.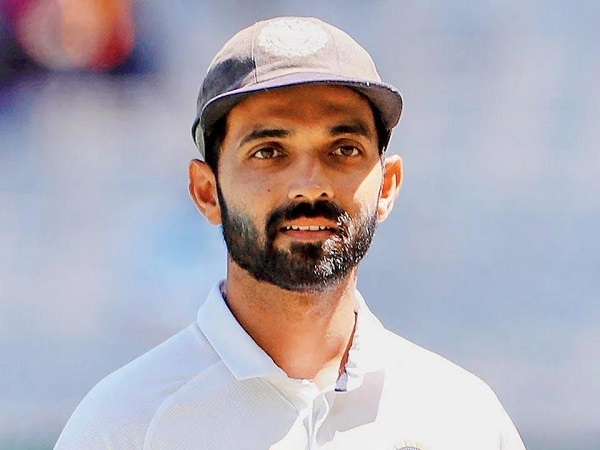 Here are some of the selected reactions:
#1
BCCI: Ajinkya Rahane is injured.

Ajinkya: But I'm not.

BCCI: pic.twitter.com/ARX7mBOfKY

— Shridhar V (@iimcomic) December 3, 2021
#2
Ajinkya Rahane is out due to injury.
Me to BCCI- pic.twitter.com/WLKBwM3k2k

— Positive Entropy (@EntropyPositive) December 3, 2021
#3
Thank You Rahane 🙏#INDVsNZ pic.twitter.com/XOdvvKjXk0

— Abhishek (@be_mewadi) December 3, 2021
#4
Ajinkya Rahane , Ishant Sharma and Ravindra Jadeja After hearing their injury news:#INDvsNZ #Wankhede #ViratKohli pic.twitter.com/qNxHg2mmEY

— Akshay Fulwani (@Akshay_Fulwani) December 3, 2021
#5
The doctor in the hospital checking out Rahane's "hamstring injury"#Cricket pic.twitter.com/kpyOhYBC2h

— Not Daniel Alexander (@_UnrealDaniel) December 3, 2021
#6
Indian fans watching Ajinkya Rahane left out for this test match bcz of "Injury": pic.twitter.com/z7bpVkYgCC

— Abhishek Tripathi (@abhithecomic) December 3, 2021
#7
JUST WOKE UP AND RAHANE DROPPED?!?! OH MY GOD PEACE AND JUSTICE HAS BEEN RESTORED IN THIS WORLD pic.twitter.com/4NlvdSwKjU

— ً (@awkdipti) December 3, 2021
#8
Ajinkya Rahane is not playing 2nd Test Match because of Injury…😔 #MumbaiTest #AjinkyaRahane pic.twitter.com/CU3Nu7W7HW

— Ashutosh Srivastava (@ashutosh_sri8) December 3, 2021
#9
Rahane himself made injury for team sake,
So selfless Rahane 👌 pic.twitter.com/6qRCaX9Fz9

— Guru (@okguru123) December 3, 2021
#10
"Ajinkya Rahane ruled out due to injury"
*Le Rahane who's all fit#INDvsNZ #INDvsNZTestSeries pic.twitter.com/1sO6SOV1LW

— Anonymouse (@_aura_17) December 3, 2021
#11
#ViratKohli and Ajinkya Rahane
Before today match #INDVsNZ #NZvInd pic.twitter.com/Kbl9nfBcyA

— ilesh tripathi🇮🇳 (@IleshTripathi) December 3, 2021
#12
BCCI : Ajinkya Rahane won't play 2nd Test because of injury.

Indian Cricket Fans : pic.twitter.com/CcbboWpXLF

— g0v!ñD $#@®mA (@rishu_1809) December 3, 2021
#13
Rahane out of team pic.twitter.com/KOS74qP3zZ

— Monika (@Lostt_Soulll) December 3, 2021
#14
After mysterious injury to 3D @vijayshankar260 in 2019 WC, @ajinkyarahane88 too has faced injury today. pic.twitter.com/fSEd9MfzQA

— Sandeep Mishra, Bilaspur (@Sandy_Mishra) December 3, 2021
#15
'rahane ruled out for minor left hamstring strain'pic.twitter.com/qWnPGOYXcU

— – (@wrogn_) December 3, 2021
The reason behind such reaction of the online users is the poor form of Ajinkya Rahane and majority of them are happy with Jinx sitting outside in the second test match. In the absence of Virat Kohli, it was Rahane who led the team in the first test match which was played at Kanpur. The test match got drawn and Ajinkya Rahane scored only 35 and 4 in the first and the second innings, respectively.
New Zealand played without its skipper Kane Williamson who suffered elbow injury during the first test match and Tom Latham is leading the team in Kane's absence.
Share Your Views In Comments Below