Entertainment
Twitter Floods With Sachiv Ji & Binod Memes After Panchayat's Rinki Shares Pic With Binod
The digital platforms have certainly made our lives very entertaining as they have given audiences many options to choose from. They have also provided the makers with a platform to showcase their work along with the freedom to explore new subjects.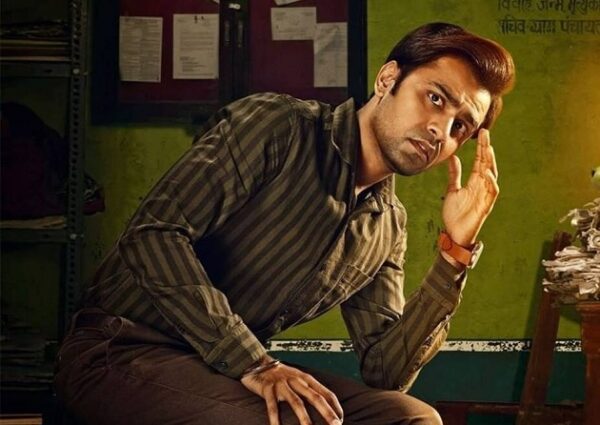 Panchayat is one of the most loved and famous web series of all times; till now its two seasons have been released and both of them have been loved by audiences. The first season of the series starring Jitendra Kumar, Raghubir Yadav, Neena Gupta, Sanvikaa, etc. got released in April 2020 but the second season was released a little late in May 2022 because of the COVID-19 pandemic.
Many issues related to village and villagers are being touched in this web series and in the second season, there is an episode in which the character Binod comes into limelight as Banrakas tries to coax him in order to increase the problems of the pradhan and the panchayat sachiv (secretary).
The character and a particular scene was loved so much by viewers that "Dekh raha hai Binod" became a meme material. However, now the actress Sanvikaa posted a photo in which she is seen with actor Ashok Pathak, the actor who portrays the character of Binod.
If you have been following the series, you must be knowing that Sanvikaa is portraying the character of Rinki who is the daughter of pradhan and we might see a love affair between her and sachiv in the upcoming season.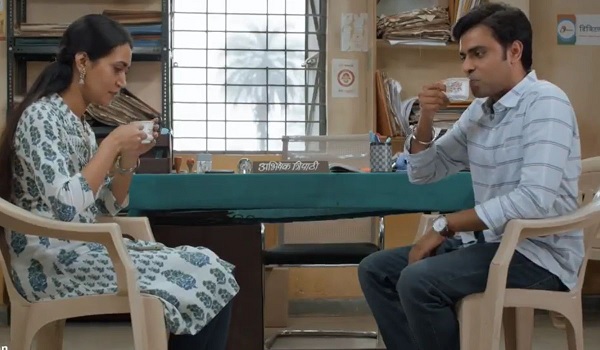 Recently Sanvikaa took to her Instagram account and shared a pic with Binod with caption, "Bhagwan ke baad koi sab kuch dekh raha h toh voh hai Binod Aaram kar lo.. aankein dukh gyi hongi @ashokpathakt Humara apna human CCTV…My comments are filled with dekh rha h Binod. Go ahead and show your creativity."
Check out her post:
Soon, social media was flooded with memes and jokes, especially on sachiv ji; here are some selected reactions that will leave you in splits:
#1
Dekh rahe hain aap log..

Rinki Binod ke saath 🤩🤩 pic.twitter.com/ALKERvpLIp

— MissSunshine™ (@savvykapoor) August 5, 2022
#2
Binod Rinki ko le gaya😔😔

— @Marksman🇮🇳 (@foe_destroyer) August 6, 2022
#3
Sachiv Ji be like #Binod #PanchayatSeason2 #AmazonPrimeVideo #pancahyatmemes pic.twitter.com/Qp7G96ci2m

— ankit_mevil (@hey_memes_wala) August 5, 2022
#4
Bc Binod.. 😫😫😫 pic.twitter.com/yj0r5c4xM0

— Pàñkàj (@kumar_Pankaj16) August 6, 2022
#5
Itna famous nahi hona tha Binod ki sachiv ji pe hi khatra aa jaaye pic.twitter.com/UkmkJT992w

— बांकेलाल (@iBedardiRaja) August 5, 2022
#6
Sachiv ji : Lagta hai Binod mujhse achi Chai bnata hai. 💔 pic.twitter.com/19U4bz3nXz

— Sumit Kumar (@sumit_k6497) August 6, 2022
#7
Binod just gave check mate to Sachiv 😜#Panchayat pic.twitter.com/qzxzb0JQN4

— Chetan Krishna👑 🇮🇳 (@ckchetanck) August 5, 2022
#8
TL right now looking at Binod and Rinki photo pic.twitter.com/lk8dfToHPx

— maybe: indifferent (@unlimitedbanter) August 6, 2022
#9
Meme got real ft. Binod, Rinki & Sachiv ji.. pic.twitter.com/zevDPtUqdK

— UmderTamker (@jhampakjhum) August 7, 2022
#10
Tum Binod ka toilet todoge toh Binod tumhara dil todega pic.twitter.com/37ugjVuhRV

— Sagar (@sagarcasm) August 5, 2022
#11
Even Banrakas is in Shock …After Seeing Binod Like this pic.twitter.com/OUWEkmS176

— देशहित सर्वोपरि (@Mindblower81) August 5, 2022
Panchayat is the story of an engineering graduate who joins the job of Panchayat secretary when he didn't get any other job after completing his studies. How he deals with the issues related to the village and the villagers while trying to get a well-paying job is beautifully showcased in the series.