Bollywood & TV
Twitter Goes Crazy As Akshay Kumar's Movies To Release Every Two Months In 2023
The year 2022 was not a good one for Bollywood and for actor Akshay Kumar in particular because he releases maximum films in a year.
Flop movies of Akshay Kumar in 2022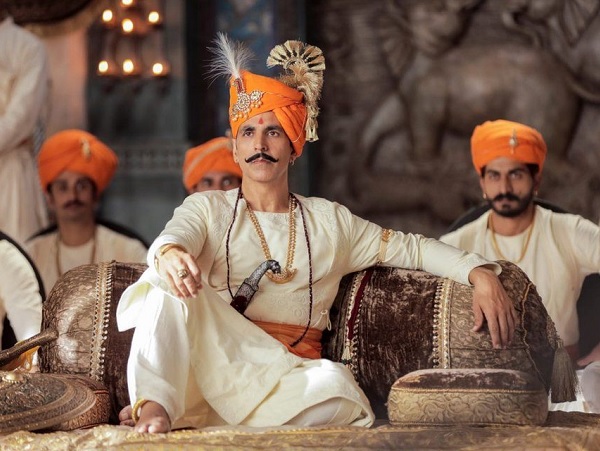 On an average, 3-4 flicks of Khiladi Kumar releases every year and this year, his movies "Bachchan Pandey", "Samrat Prithviraj", "Raksha Bandhan" and "Ram Setu" flopped at the box-office and "Cuttputtli" which was released on OTT also was not able to impress the audiences.
Akshay Kumar in news mostly for wrong reasons
Akshay Kumar kept on making headlines throughout the year, either for his poor acting performances or for refusing to work in the third part of the "Hera Pheri" franchise. It won't be wrong to say that his charm failed to entice viewers and people don't seem to be much excited for his movies like they used to be earlier.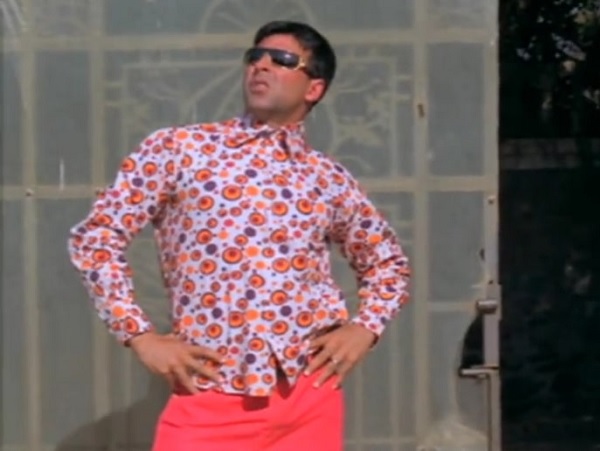 Quality going for a toss
While all the lead actors release one or maximum two flicks in a year, Akshay Kumar released 5 films in 2022 and all of them fell flat on the box-office which made many people believe that the reason behind his failure is that quality is getting compromised a lot because of quantity.
However, what surprised many is the fact that despite giving so many flops in 2022, Akshay is still hell bent on working in the same style and he is not ready to change his approach.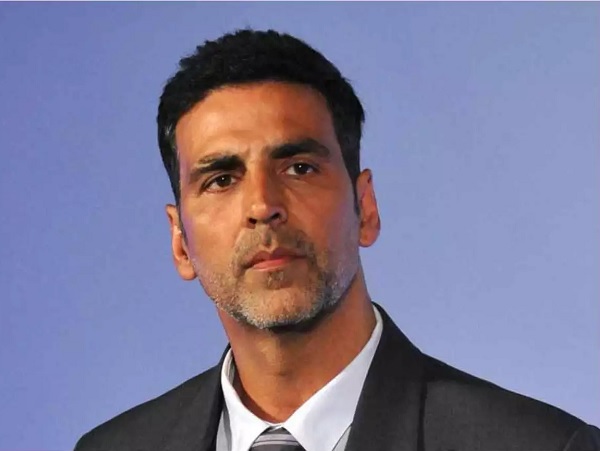 A Twitter handle informed everyone that six movies of the "Baby" star will be releasing in 2023 and the micro-blogging site was flooded with reactions.
There will be an #AkshayKumar film releasing every 2 months in 2023. pic.twitter.com/Pf09HErNu9

— LetsCinema (@letscinema) December 6, 2022
Here is the list of six movies of Akshay Kumar which are schedule to release in 2023:
1. Selfie
2. OMG 2
3. Capsule Gill
4. Bade Miyan Chote Miyan
5. Remake of Suriya starrer Soorarai Pottru
6. A movie based on the life-story of Chatrapati Shivaji Maharaj – Vedant Marathe Veer Daudale Saat
Many Twitter users want Akshay Kumar to take it slowly from here but it doesn't appear that he is going to slow down because he has been working in this manner for a long time and one bad year won't affect him much. Here are some selected reactions:
#1
Quality over quantity is what he needs to think about

— Sai Chander (@urzchander) December 7, 2022
#2
Obviously he don't care about story or acting he wants money that's it.

— Aswin📽️ (@Aswin6339) December 6, 2022
#3
— anonymouS (@9o9ymouS) December 6, 2022
#4
His total attention remains on money, money and money. Quality n merit of cinema doesn't concern him. @akshaykumar

— Kanwal Chadha (@KanwalChadha) December 7, 2022
#5
Ary bas Karo 😭🙏🙏 pic.twitter.com/qtlxNmXl1G

— Kushagra ( Fan Account ) (@Kushagr1117) December 6, 2022
#6
Every 2 months means another 6 flops loading 😔😢

— ಆಪದ್ಬಾಂಧವ | ᴷʳᵃⁿᵗⁱ ᴼⁿ ²⁶ᵗʰ ᴶᵃⁿ (@DbossD56) December 6, 2022
#7
Akshay Kumar should think quality over quantity. Or else all his movie producers will put a cloth on their heads and run away from India…😂😂😂

— Human Being (@Humanthannan) December 6, 2022
#8
Let's see which one will be biggest disaster!!!!

— Dr. RR Sahoo 👩‍🔬🔬 🇮🇳 (@srrashmi1) December 6, 2022
#9
All will flop. Has not learnt from mistakes
Sad

— Soumik Nag (@SoumikNag2) December 6, 2022
#10
Tell us something we don't know 😅
If he is taking a year break that will be news Yeh toh roz ki baat h 😂😂

— Jiya Shekhar (@Jiya_Shekhar14) December 6, 2022
#11
Akshay kumar is set to break his previous year's flop movie record ⏺️

— Introvert (@GstGangu) December 6, 2022
#12
Mtlb ki 4-5 or bhi disaster aane wali hai.
Rukja Canadian marega kya producers ko

— Jashan (@Jashan65408391) December 7, 2022
#13
#Public Says Akshay pichli bar bhi pele Gaye the is baar bhi pele joage

— Uttam Kumar (@UttamKu59569134) December 6, 2022
#14
He is the only actor who treats cinema as TV serials. He is actually doing TV serials not cinema. Lol

— Prashanth Sankar (@Prash_Sankar) December 6, 2022
#15
There was a time in early 90s when a film starring Mithun Chakravarti would release every 2 month.. The content and public response to them at that time was exactly the same as is nowadays to every akshay kumar movie..!!!

— Nadeem Ahmad (@DrNadeem_Ahmad) December 7, 2022
What is your reaction in this matter? Will you watch Akshay Kumar's movies?