Sports
Twitter Hilariously Reacted Over Slapgate Incident After Bhajji Wished Sreesanth On His Birthday
S Sreesanth may have been out of the cricket circuits for quite a long time now but people still talk about him as he was one of the fastest bowlers of his time and quite an aggressive one as well. The Kerala cricketer who made his debut in 2005 against Sri Lanka was one of those players who were constantly in news. It might be either for his brilliant performances or for the controversies that erupted because of his behaviour on the field. Despite getting warned many times, there was no change in Sreesanth's behaviour.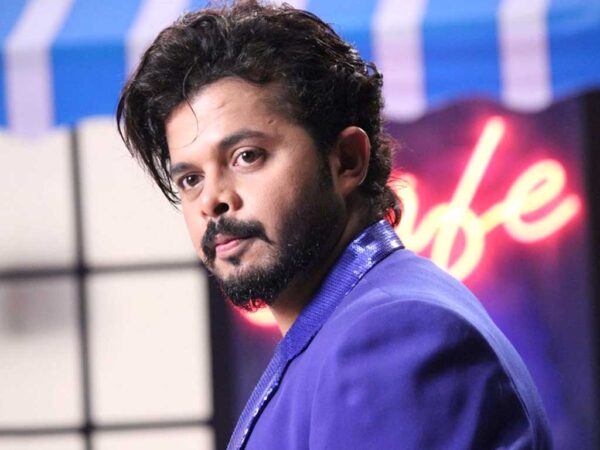 He was also a part of the Indian squad which won the T20I World Cup in 2007. However, the talented cricketer's career was cut short due to the IPL spot-fixing scandal which took place in 2013. A lifetime ban was imposed on Sreesanth by the Board of Cricket for Control in India (BCCI) but the Supreme Court has reduced it to seven years.
Sreesanth was involved in one more controversy which was called Slapgate. This controversy that took place during the IPL 2008 also involved Indian cricketer Harbhajan Singh. At that time, Harbhajan Singh slapped Sreesanth after a match which was played between Mumbai Indians and Kings XI Punjab. Sreesanth was a part of Kings XI Punjab at that time while Bhajji used to play for Mumbai Indians.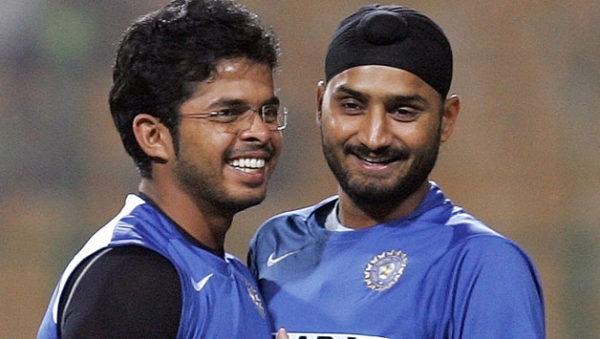 On 6th February, Sreesanth turned 37 and he was offered birthday wishes by his fans and friends. However, what was noticed by everyone was the birthday wish by Harbhajan Singh who took to Twitter and wrote, "Happy birthday Shenta @sreesanth36 have a good year.."
Happy birthday Shenta @sreesanth36 have a good year..

— Harbhajan Turbanator (@harbhajan_singh) February 6, 2020
This tweet by Harbhajan served as the fodder for Twitter users who are always ready to add humour to just anything and everything. This is how social media users reacted:
#1
🤣🤣🤣 pic.twitter.com/WChF6CpAlA

— 🌞IΛ∀ɹ🌞 (@SweetyRavi143) February 6, 2020
#2
Aiyoo thank u paaaji….bhooooolaaa 🙄🙄😭 pic.twitter.com/CBFTPb5ECS

— Johny Kidney (@JohnyKidney) February 6, 2020
#3
— Sarcastic बच्चा (@TolerableAtma) February 6, 2020
#4
Harbajan :

Maarunga main hi happy birthday bhi bolunga main hi
Dekhegi duniya aur ghanata kuch nhi kar paaayegi

— indian🇮🇳 ankit (@hjkmhfx) February 6, 2020
#5
— Anam Srivastava (@iAnammm) February 6, 2020
#6
Thappad to @sreesanth36 pic.twitter.com/SdyzvnkjVC

— 5th Pillar of Democracy 😤 (@Saroj1999kumar) February 6, 2020
#7
Ohh paajii bhul chuk maaf😂likh do

— Vivek Sharma (@Vivek71017) February 6, 2020
#8
Good to see who is wishing 😆😆 थप्पड़ की गूंज। सुनी तूने श्रीसंत।😆😆😆

— PRANSHU AGRAWAL (@PRANSHUAGRAWAL3) February 7, 2020
#9
Umm thappad se darr nahi lagta Saab, pyar se lagta hai

— Shiva (@shiva2607) February 6, 2020
#10
रुला के ऐसे कौन good year बोलता है भाई

— Madhusudan Patidar (@mspatidar) February 6, 2020
#11
Bhajji's gift to shree – pic.twitter.com/jZtOwiPc8U

— Ashish Zawar (@marwadihumor) February 6, 2020
Sreesanth took a total of 169 wickets in his career in all the formats (53 ODIs, 27 Test Matches and 10 T20Is). Sreesanth has often expressed his desire to play for team India once again but it seems difficult now as the Indian team already has a good pace battery and age is also not on his side.
Share Your Views In Comments Below