News
Twitter Is Going Gaga Over This Cute & Adorable Little Baby; Calls Him The New King Of The Internet
Pretty things get viral instantly on the Internet as almost everybody loves to see and share adorable stuffs. Nowadays photos of a Korean kid are going viral as netizens are awestruck with the innocence and beauty of the baby.
The name of the kid is Elliot Noah and his aunt who is from California shared his photos from a ceremony on her Twitter account @LorraineYe. The caption that she wrote is, "It was my nephew's 100 day and none of us were worthy".
Check out the pics:
#1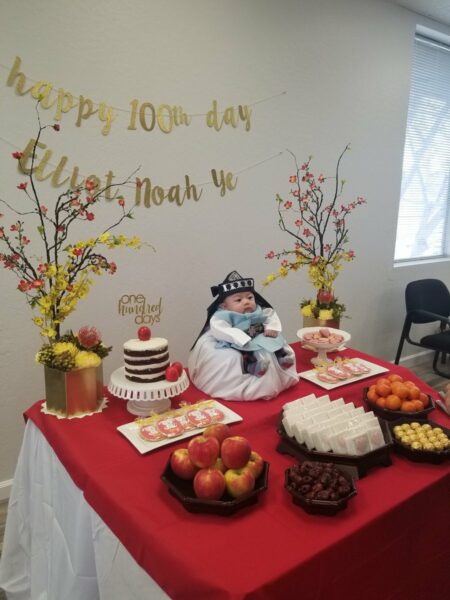 #2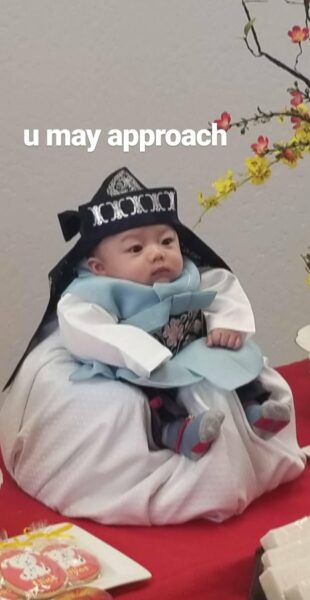 #3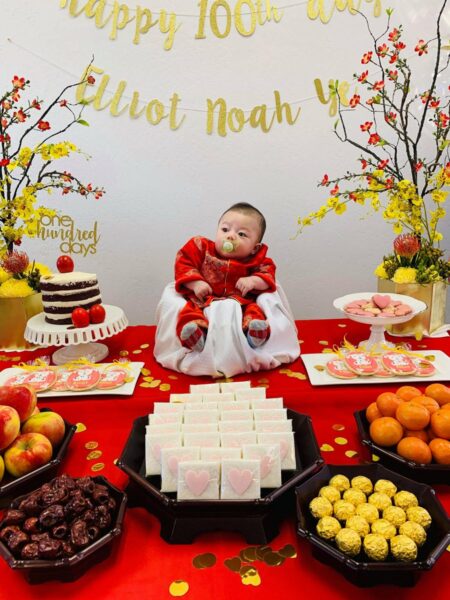 In the photos, the kid can be seen in traditional dress Hanbok of icy blue color and he is sitting on a throne which is made by draping a chair with a white cloth. This little emperor is ruling people's hearts and Internet is calling him the new ruler of the world.
it was my nephew's 100 day and none of us were worthy pic.twitter.com/wGuYKNwERc

— lorr (@LorraineYe) February 10, 2019
When she was asked as to why they are celebrating 100 days, she said that it is a Korean tradition which is known as Baek-il! and it is celebrated when a kid completes first 100 days successfully. This is so because in the earlier times, kids used to fall sick and didn't live even for 100 days.
She tweeted,
wHy YoU cEleBraTe 100 DaYs?

this is called a baek-il! a korean tradition to celebrate the first successful 100 days of life! back in the ~olden days it was very easy for children to fall sick and pass away prior to the 100th day.

— lorr (@LorraineYe) February 11, 2019
The aunt also posted a photo in which the kid is seen in different dress and after seeing his popularity, the family has also made an Instagram page of the kid.
dont forget the outfit change! pic.twitter.com/UhEZmiVi5V

— lorr (@LorraineYe) February 11, 2019
all your love for emperor elliot has convinced us to give in to the demands of the people and as good servants of the council we must appease the people! tl;dr we made him an Instagram👶👶👶 https://t.co/VTeOEwlv3q pic.twitter.com/eH4ilJCPu8

— lorr (@LorraineYe) February 12, 2019
The social media users immediately fall in love with the little king and started commenting and sharing the tweet. By the time this article was written, the tweet was retweeted for more than 129K times and was liked for around 468K times. Some memes were also made and people showed their creativity by invoking the Games of Throne in the photos. Here are some selected reactions:
#1
I don't think the internet is worthy of such a noble monarch. He's perfect.

— Nuclear Winter Wonderland (@indik) February 11, 2019
#2
I hope you don't mind, but he's too cute to not draw! 100일 축하합니다! pic.twitter.com/39PC6wJLgX

— Jayy (@JayysNest) February 11, 2019
#3
your majesty pic.twitter.com/C5lgTEVdLF

— • (@mirzazsyahputra) February 11, 2019
#4
He so cute! Congrats to your nephew on being the king of the world!

— Jae-Ha Kim 김재하 (@GoAwayWithJae) February 11, 2019
#5
@LorraineYe I was in my computer graphics class and we had to edit photos with photoshop and I……… pic.twitter.com/zd1qkhDUvT

— kanika (@kanikers_) February 11, 2019
#6
I'm just hoping someone makes a baby alive doll out of him so I can buy it

— microwave warrior (@danioftheshire) February 11, 2019
#7
Type "Bless us Grand Master Elliot" to be happy as ever for the rest of your life

— Dryx (@Andrukol_) February 11, 2019
#8
Bowing down in obeisance to our Lord. https://t.co/78iiL7jJqC

— V (@Vaisha_lee) February 12, 2019
#9
I will seek this child's blessing for all of my life's pursuits. https://t.co/i7WxwtWjlU

— (((AElfswithe))) (@AElfswithe) February 12, 2019
#10
My mom thought it was a cake & was really impressed 💀

— kayla zamora (@kaylasharisse_) February 12, 2019
We are already in love with this new Internet sensation! Are you?
Share Your Views In Comments Below