Entertainment
Twitter Is Losing It After Orange Jersey For Team India Unveils
We are very aware of the orange jersey situation. India has to wear an orange jersey in today's match against England. And netizens are not quite happy with the color that BCCI has chosen.
Apparently, it is said in the rule book. The ICC, before the start of the tournament, has introduced a new rule asking the teams to sport home and away jerseys. Apparently, the host country gets the preference for the jersey color and the away team needs to sport a different color. So, England got to keep its color blue and India had to make modifications.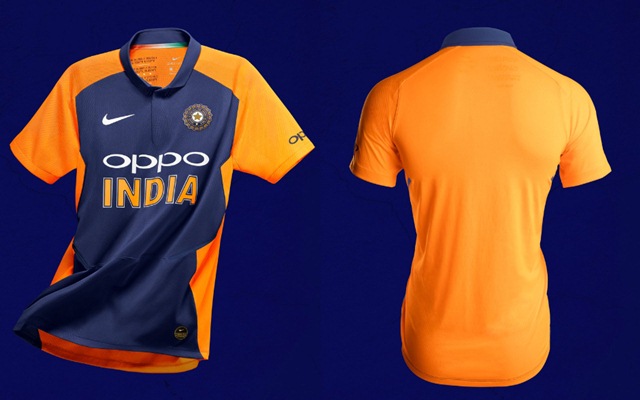 ICC rules read," For televised ICC events all participating teams will be required to provide for two different colored kits, except for the host country who has preference in the choice of color and may, if it chooses to do so, provide only one colored kit to be worn in all matches throughout the event. In advance of the event, the teams will be notified which colored kit will be worn in each match."
However, the orange jersey went viral.
Presenting #TeamIndia's Away Jersey 🤩🤩🇮🇳🇮🇳 What do you make of this one guys? #TeamIndia #CWC19 pic.twitter.com/TXLuWhD48Q

— BCCI (@BCCI) June 28, 2019
— Srikanth (@srikanthbjp_) June 28, 2019
— நாடு எங்க போகுது? (@Piramachari) June 29, 2019
Try ths one more comfortable 👍@BCCI pic.twitter.com/n1qSyveljX

— நித்யா (@nithya_shre) June 29, 2019
— Dracarys (@HafsalAbubacker) June 29, 2019
How Pseudo-Liberals see it. pic.twitter.com/Xzg4vDhA5n

— Krishna (@Atheist_Krishna) June 28, 2019
This suits better !! pic.twitter.com/JxeW1UTtcY

— கான்ட்ராக்டர் அரக்கன் (@ImSubhashcp) June 29, 2019
Fixed it 🧡🧡 pic.twitter.com/m9bcV8doP0

— Ashutosh Singh (@ashusarcastic) June 28, 2019
— Aishu Haridas (@imaishu_) June 28, 2019
Keeping the memes aside, who else can't wait for India and England to battle each other today?
Share Your Views In Comments Below