Sports
Twitter Lashes Out At ICC For Their Latest Tweet Involving Sachin Tendulkar & Ben Stokes
International Cricket Council irked the fans of god of cricket Sachin Tendulkar with their latest tweet. English cricketer Ben Stokes is at his career high rankings.
Stokes played a magnificent knock in the third test against Australia at the Ashes test. It can be said that Ben won the match against the Ashes single-handedly by scoring a smashing ton and took the responsibility on his shoulder to win the match when England were struggling at 286 for 9 as they were chasing 359.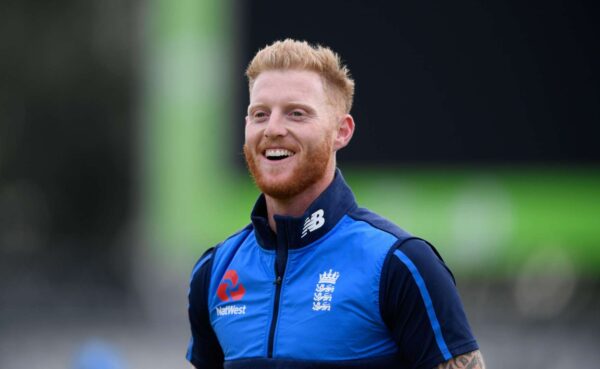 Cricket fanatics are lauding the brilliant knock of Ben Stokes. However, International Cricket Council (ICC) retweeted a picture of Cricket World Cup featuring Ben Stokes and Sachin Tendulkar from the award ceremony of ICC World Cup 2019 which created a buzz for its caption, The greatest cricketer of all time and Sachin Tendulkar.
The greatest cricketer of all time – and Sachin Tendulkar 😉#CWC19Final pic.twitter.com/fQBmfrJoCJ

— Cricket World Cup (@cricketworldcup) July 14, 2019
Cricket World Cup received flak from desi netizens for tweeting that caption. But, the official twitter handle of ICC decided to retweet the picture with the caption, told you so with a wink.
Told you so 😉 https://t.co/b4SFcEVDWk

— ICC (@ICC) August 27, 2019

Tendulkar fans were furious and slammed ICC for sharing such disgraceful caption. Check out the enraging tweets:
#1
Pathetic from icc

— Rohit Singh ♈️ (@rs_social15) August 27, 2019
#2
One has 15,921 Runs in tests 18426 ODIs, Averaging 54 and 45.

Other has 3479 in tests and 2628
in ODIs. averaging 35 and 40.

Shall I talk about centuries??

— Nick (@discoverlyours) August 27, 2019
#3
Just that you are saying so don't think that we are going to believe

Greatest cricketer of all time is @sachin_rt , rest everything starts after him in cricket world

Did you get it?

— Mr. Sethi (@sethisahab_) August 27, 2019
#4
@ICC Is high on cheap English liquor..Told you so 😉

— Nikhil Surana (@nikki_surana) August 27, 2019
#5
May be one day he may become the greatest cricketer of all time.
But he can't become "God of cricket" pic.twitter.com/1NfgqGJ04A

— My conscience/என் மனசாட்சி (@machanae1) August 27, 2019
#6
Which ch……a is in charge of your handle ?

— Mukesh Tiwari🇮🇳🇮🇳🇮🇳 (@mukeshtiwarik) August 27, 2019
#7
God bless you, ICC.

— Mufaddal Vohra (@mufaddal_vohra) August 27, 2019
#8
@BCCI plz take strict actions and suspend @ICC for his worthless tweets 😂

— A sarcaster (@a_sarcaster) August 27, 2019
#9
I think Sachin deserves more respect than this.. In the late 90s he shouldered the Entire Indian cricket team on his Own..countless times.. The only difference.. There wasn't any Twitter during that time..

— Thoukir Ahamed, MBBS (@thoukirkool007) August 27, 2019
#10
Admin have gone mad today. You B-E-N-S-T-O-K-E admin. pic.twitter.com/aGvqdWKLfs

— 💃Shruti🎯 (@shruti_H_) August 27, 2019
Dear ICC, why don't you stop making fool of yourself?
Share Your Views In Comments Below