Sports
Twitter Lashes Out At Krunal Pandya As Deepak Hooda Exits Baroda Team & Joins Rajasthan
The young Indian cricketer Deepak Hooda has finally left the Baroda Ranji team and now he will represent Rajasthan in the domestic circuits. Deepak Hooda was a part of the Baroda team since 2013 but some time back, he got involved in a dispute with the Baroda team skipper Krunal Pandya.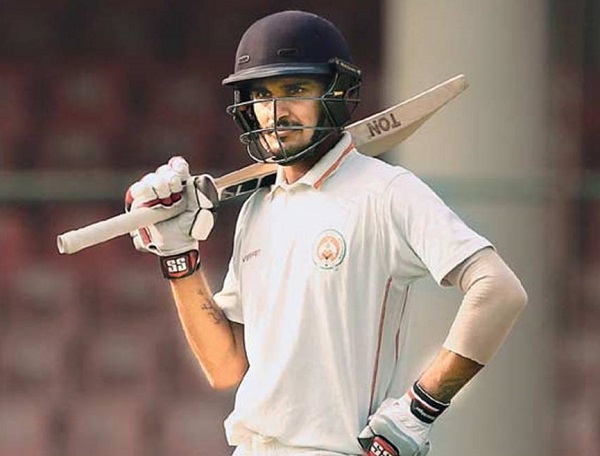 Deepak alleged that Krunal abused him, mentally harassed him, didn't let him practice, etc. and he wrote all this in detail in an email to the Baroda Cricket Association but surprisingly it was Hooda who was banned by the BCA for the whole season as a part of the disciplinary action taken against him.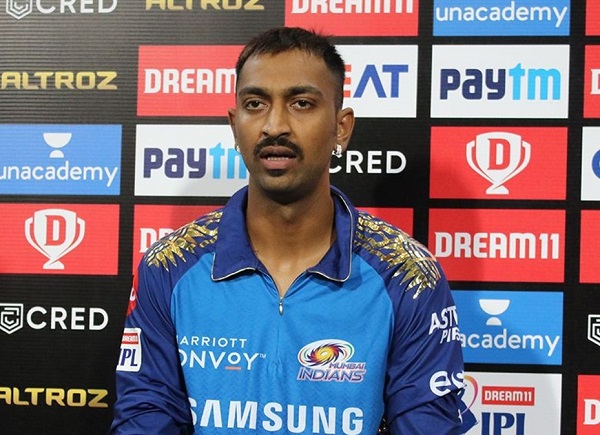 At that time, the former Indian cricketer Irfan Pathan who also played for Baroda expressed his disappointment over the manner in which the matter was handled and after the news of Deepak Hooda shifting to Rajasthan surfaced, Irfan Pathan showed no hesitation in saying that he is utterly disappointed.
Irfan asks as to how many cricket associations will be ready to lose out on a player who has bright chances of getting into the Indian cricket team and as Deepak is just 26 yrs old, he would have played for the team for minimum 10 years. Irfan adds that Hooda's exit is a huge loss for the Baroda team.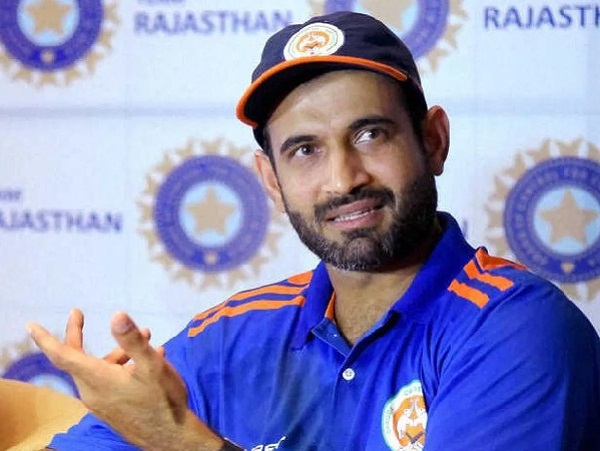 This is what Irfan Pathan tweeted, "How many cricket associations will lose out on a player who is in the Indian team probables list? Deepak Hooda leaving Baroda cricket is a huge loss. He could have easily given his services for another ten years as he is still young. As a Barodian, it's utterly disappointing!"
How many cricket association will loose out on a player who is in the Indian team probables list? Deepak Hooda leaving baroda cricket is a huge loss. He could have easily given his services for another ten years as he is still young. As a Barodian It's utterly disappointing!

— Irfan Pathan (@IrfanPathan) July 15, 2021
The cricket fans also felt annoyed after they got to know about Deepak Hooda's exit from the Baroda team and they blamed Krunal Pandya for it. Here are some of the selected reactions:
#1
This is one of the reasons I don't like Krunal, Some Players just after playing few matches for national team start feeling that they are above everything.

— Royal Hindustani (@RudraPr53514061) July 15, 2021
#2
Got to hear that Deepak hooda had left baroda team and the credit goes to krunal Pandya… It seems @BCCI doesn't care about the attitude of players… The players like krunal affect the dressing room @SGanguly99 @vikrantgupta73

— Ayush Rastogi (@AyushRa61201932) July 15, 2021
#3
Shocking really 🙏
Loss of Baroda cricket, Deepak Hooda played more first class games than Pandya's brother.. Yes definitely as a Association massive loss 👍🏏🏏

— ThirdEye (@ThirdEy80982744) July 15, 2021
#4
Shame on Baroda Cricket, merely for the sake of this low level Cricketer Krunal they lost Hooda. They lost Diamond for merely a fancy rock. Loser Krunal Pandya.

— Amit Padmawar (@amitpadmawar) July 15, 2021
#5
And the reason for his exit is quite visible , the arrogant krunal pandya.

The important question is will Baroda cricket board take any action against krunal or not?

— Amrendra (@Amrendra7Kumar) July 15, 2021
#6
Big loss for Baroda, don't know who was at fault but in the end it was the Baroda domestic team that would suffer at the hands of the Pandya-Hooda rift.

— Udit (@udit_buch) July 15, 2021
#7
Attitude of both pandya brothers is not good.Everybody knows that. The way krunal enters in international cricket is pathetic.He is in that squad just bcause of https://t.co/g1s9bNB2Fr k liye hardik bowl nhi kia.haan uske bhai ko team m khilane k liye kiya. wao..

— mayank dabhade (@mayankdabhade) July 16, 2021
#8
It had to happen….. The way krunal Pandya abuses player. It not so far that baroda will be left only with Pandya brothers in the team 🤬@BCCI need to take action. pic.twitter.com/mJT99KRjAB

— Gajanan Nagekar (@gajanagekar) July 15, 2021
#9
Good decision.The board which doesn't care for their players and do not investigate the matter after the complaint gets lodged against the captain by a player & instead ban the player who complaints doesn't deserve players of quality like Deepak hooda.Baroda unjustice association

— Manan (@Manan10678533) July 15, 2021
#10
He us a talent….but arrogance of Pandya brothers costed Baroda Hooda

— indian1st🇮🇳 (@neirrrajjj) July 15, 2021
#11
Baroda Cricket Association lost a potential batsman… No action against Krunal was ur most irresponsible and unethical decision ever… #Baroda #DeepakHooda #KrunalPandya #DomesticCricket

— Shivraj Khatri (@ImSR_Khatri18) July 15, 2021
#12
In domestic cricket news, Deepak Hooda quits Baroda, but was on expected lines after his fall out with skipper Krunal Pandya

— Nikhil Bapat (@BapatNikhil) July 15, 2021
#13
No one is greater than game.discilpine is must whoever he may be.cricketers will come and retire like you,game should not affect game is great not players anybody will come to replace loke padya brothers replaced you brothers

— jayendra chauhan (@jayendr55180084) July 15, 2021
#14
really its sad why only one player suffering becz other played international game or brother of hardik pandya. investigation must be done .@SGanguly99 we trust you lot do necessary action

— [email protected]@ (@saga0612) July 16, 2021
#15
Having all rounders like rahul tewatia ,deepak hooda , riyan parag but someone like krunal pandya gets picked leave player think that performance is not the criteria for selection

— Soumya Adhikari (@vr_soumya11) July 15, 2021
Deepak Hooda has received the no-objection certificate for joining the Rajasthan team and he says that though it is heart-breaking to leave Baroda, he is sure that it is the best decision for him after speaking with his coaches and well-wishers.
Deepak Hooda was last seen playing in the IPL 2021 for Punjab Kings (Kings XI Punjab) before the tournament got postponed due to the coronavirus pandemic and his performance was decent in the tournament. The remaining matches of the IPL 2021 will now be played at UAE in the months of September-October.
Share Your Views In Comments Below