Sports
Twitter Mercilessly Roasts KL Rahul After He Fails To Perform Against Netherlands Too
The Indian team registered a comprehensive victory over Netherlands by 56 runs in the match which was played today at the Sydney Cricket Ground and with this win, India has climbed up at the top of the points table in its group. India has played two matches in the tournament and has won both of them, while it was Virat Kohli and Hardik Pandya who played important roles in India's win over Pakistan in the first match, in today's match, brilliant knocks were played by skipper Rohit Sharma (53 runs, 39 balls, 4 fours & 3 sixes), Virat Kohli (62 runs, 44 balls, 3 fours & 2 sixes) and Suryakumar Yadav (51 runs, 25 balls, 7 fours & 1 six).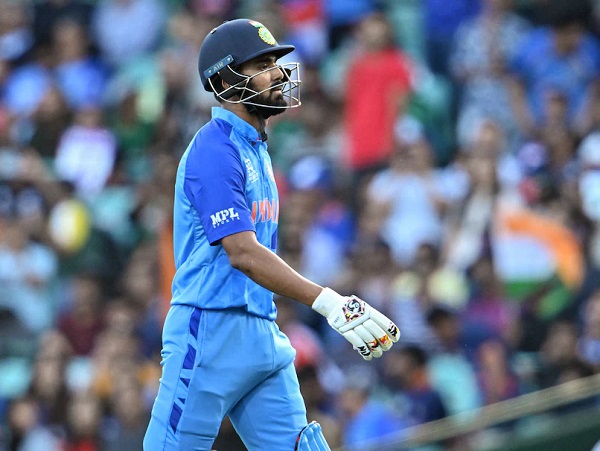 It is very important that the openers perform well if a team has to put up a big total on the board  but Indian opener KL Rahul has failed in both the matches as against Pakistan, he scored only 4 runs while in today's match, he could score only 9 runs before getting lbw out to Paul van Meekeren. After the on-field umpire gave KL Rahul out, the batter had a discussion with Rohit Sharma and while the skipper was in the favor of taking DRS, Rahul refused to do so. However if review had been taken, KL Rahul would have stayed on the crease as the ball was missing the stumps.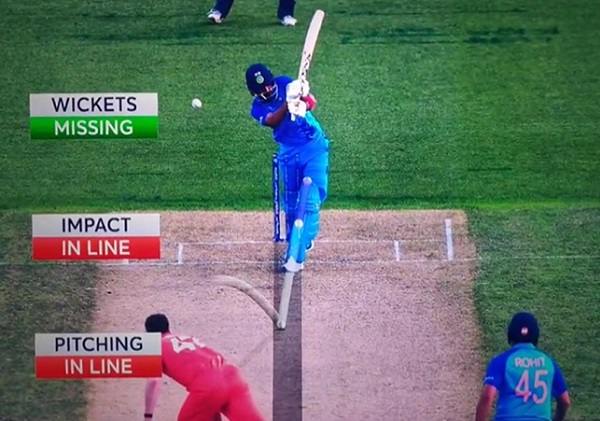 Earlier after KL Rahul failed against Pakistan, many online users opined that he would score big runs against the weak teams such as Netherlands because in their views, this is how he has managed to stay in the team (fail against strong teams but perform well against minnows). Even the former Indian cricketer Wasim Jaffer took a jibe in an indirect manner when he tweeted, "Considering how much KL loves the colour 'orange', it'd be foolish not to pick him as fantasy C/VC against the Orange team 🙂 #INDvNED"
Considering how much KL loves the colour 'orange', it'd be foolish not to pick him as fantasy C/VC against the Orange team 🙂 #INDvNED https://t.co/AUHR5BBtd8

— Wasim Jaffer (@WasimJaffer14) October 27, 2022
Wasim Jaffer is referring to the fact that KL Rahul has won Orange Cap in the IPL few times but he has failed in taking his team in the playoffs or the finals. Last year in the T20 World Cup which was played in UAE, KL Rahul failed against Pakistan and New Zealand but against Scotland and Namibia, he scored fifties. His performance against big teams has always been a matter of discussion among cricket fans and many feel that he loves minnows.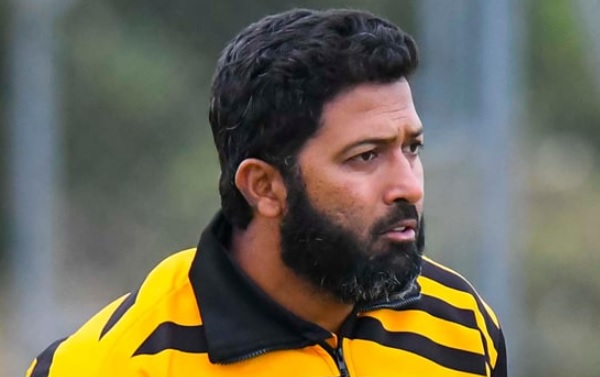 Twitter was set ablaze after KL Rahul got out early in today's match and this is how people trolled him with funny jokes & rib-tickling memes:
#1
KL Rahul against Netherlands today pic.twitter.com/NaE00ro115

— ْ (@trippymaymay_) October 27, 2022
#2
KL Rahul is Biggest FRAUD in World Cricket 👍#INDvsNED

— Amit Kumar (@AMIT_GUJJU) October 27, 2022
#3
still a better opener than kl rahul pic.twitter.com/0i4xYcXSwq

— tushR🍕 (@heyytusharr) October 27, 2022
#4
Important match exists
Kl Rahul pic.twitter.com/UpUekWeCO1

— Ansh Shah (@asmemesss) October 23, 2022
#5
9(12), Strike rate- 75 against mighty Netherlands.
This is KL Rahul's World, We are just living in it…bow down for the King Rahul 🙇‍♂️🔥 #INDvNED pic.twitter.com/ysMXw6sysu

— TukTuk Academy (@TukTuk_Academy) October 27, 2022
#6
KL Rahul batting highlights #INDvsNED pic.twitter.com/9wgmjx0csb

— J 🇮🇳 (@jaynildave) October 27, 2022
#7
KL Rahul knew he was Not out, yet he played a double bluff and trolled all his haters by not scoring against Netherlands as well. Hats off

— Gabbbar (@GabbbarSingh) October 27, 2022
#8
Imagine KL Rahul goes to his sasural and sees this man waiting to beat his ass. pic.twitter.com/UY9Krverqz

— cringe cinema lover (@IndieKnopfler) October 27, 2022
#9
Bringing this back after KL RAHUL's masterclass 🔥🤩. #INDvsNED pic.twitter.com/gjrAcYSbcY

— PIYUSH (@Alphonso1_) October 27, 2022
#10
Emperor KL Rahul gave befitting reply to haters who claim that he scores only against weak teams. Shuts up trolls.

— THE SKIN DOCTOR (@theskindoctor13) October 27, 2022
#11
KL Rahul fails once again.
Meanwhile Athiya shetty: #IndvsNL #T20WorldCup pic.twitter.com/s6LjVacCcu

— Fayaaz Listener (@fayaaz_takkar_) October 27, 2022
#12
I will take any version of Rishabh Pant over this fraud KL Rahul. pic.twitter.com/xc1otxyesQ

— Sourabh (@1handed6) October 27, 2022
#13
More than the lack of runs, KL Rahul's low confidence is hurting India.

Rohit told him to go for the review..but he was somehow hesitant..don't know what stopped him from taking it..it looked going down the leg side from the naked eye pic.twitter.com/734YHSxwR9

— Anuj Nitin Prabhu 🏏 (@APTalksCricket) October 27, 2022
#14
Ek taraf kua ek taraf khai Ft. KL Rahul 😂 #INDvNED pic.twitter.com/vUPP18ArjV

— Rajabets India🇮🇳👑 (@smileandraja) October 27, 2022
#15
KL Rahul so far in this world cup pic.twitter.com/A95rjZ8O4S

— The Lost Guy (@TheLostGuy_) October 27, 2022
What is your take on KL Rahul failing against big teams?
Share Your Views In Comments Below