Sports
Twitter Pulls Leg Of Murali Vijay As Ellyse Perry & Matt Toomua Separate After 5 Years Of Marriage
Ellyse Perry is one of the most popular players of the Australian women's cricket team and her stats speak a lot about her talent. The Australian all-rounder has represented her country in the 112 ODIs, 120 T20Is and 8 test matches, she has scored more than 4800 runs combined and has also taken 297 wickets. The cricketer who debuted in 2007 in the international arena has certainly grown into a better and mature player with time but her personal life is a little disturbed at the moment.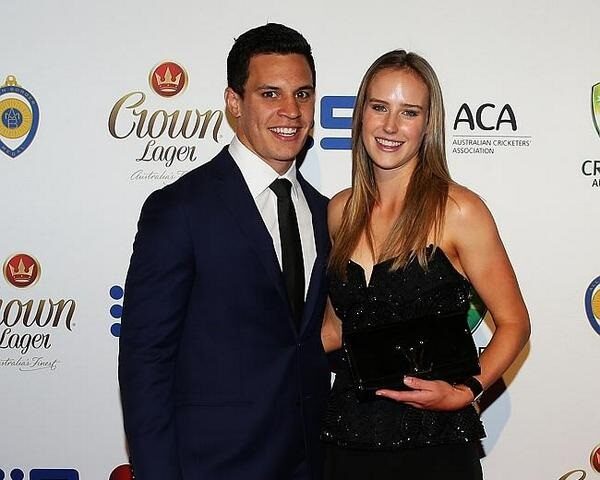 Ellyse Perry got married to Matt Toomua, an Australian Rugby player, in 2015 but now they both have decided to get separated. The couple has issued a joint statement in which they state that they have decided to part ways as it is their best interests and it is a mutual decision. They also state that they remain private during their relationship and will be expecting that their private space won't be disturbed in these difficult times.
While Ellyse Perry is going through a rough phase, Indian netizens didn't want to miss this chance of pulling the leg of Indian cricketer Murali Vijay. Some time ago during a chat show, Murali was asked to tell about two cricketers with whom he would like to have dinner. Murali Vijay called the Australian cricketer beautiful and expressed his wish to dine with her. At that time, Ellyse also responded with a witty answer and said that she hoped the Indian cricketer would be paying for the dinner.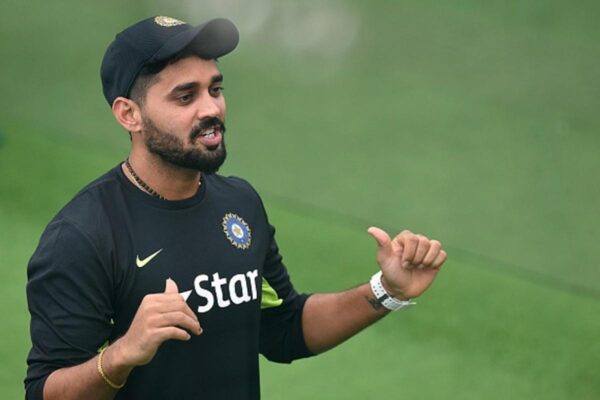 Netizens troll Murali Vijay in the most epic way, saying that the cricketer will be the happiest man right now. Here are some of the selected tweets:
#1
Rare picture of Murali Vijay doing work from home during lockdown pic.twitter.com/ae7G6cBEjB

— Sourav 🏏 (@ImSourav_123) July 26, 2020
#2
Ellyse Perry and her husband split after five years of marriage.

This what it's called The Murali Vijay Effect.#EllysePerry pic.twitter.com/GpbhVXQkjr

— Fazal Qayyum (@Qayyum_Cricket) July 26, 2020
#3
Murali Vijay Wants To Know Your Location 😂 pic.twitter.com/ssKYtYwWgn

— Abe_Oooo (@WKohli18) July 27, 2020
#4
Meanwhile Murali Vijay * https://t.co/jcmnjjqMAZ pic.twitter.com/fFVQctTW8x

— Aakash Murali (@m_aaakash) July 26, 2020
#5
Just Now in

Ellyse Perry and Rugby star Matt Toouma splits with each other despite having spent 5 years of time 😋😂

Murali Vijay be like @mvj888 pic.twitter.com/SINUnrNtLf

— Poudel Sagar (@Poudelsagar518) July 26, 2020
#6
*#EllysePerry announces divorce with her husband.
Le #MuraliVijay :- pic.twitter.com/vIHuOC1br7

— Arjun Gour (@420_arjun) July 27, 2020
#7
#EllysePerry is single again…
Our boy Murali Vijay rn… pic.twitter.com/YsdFaHEZql

— Pro. Balwan Dahiya (@TheLostGhostAV) July 26, 2020
#8
Murali Vijay rn : pic.twitter.com/1Y143yJlIt

— Ü$|-|@[email protected] (@gooooooner__) July 26, 2020
#9
Murali Vijay : https://t.co/82QrhyiDvP pic.twitter.com/KW6LY0y6Nh

— IAS Aspirant (@dreamerupsc) July 26, 2020
#10
Meanwhile Murali Vijay https://t.co/5oWo57Swnr pic.twitter.com/w5425KDwSP

— Pranjal (@Pranjal_one8) July 26, 2020
#11
Happiest person right now .. Murali vijay 😂😂 pic.twitter.com/m3jQxAFG7b

— Shubham Malpani (@__dr_strange_) July 26, 2020
#12
Murali Vijay rn : https://t.co/BWpAiiIZpx pic.twitter.com/04n1ANlCbD

— Satvik 🇮🇳 (@Cricaddict_18) July 26, 2020
#13
Murali Vijay and breaking marriages saga continues 💔💔 https://t.co/l2dhr8hQU4

— Anuj Sardesai (@SardesaiAnuj) July 26, 2020
#14
Murali Vijay right now: https://t.co/RBJqhoPQnS pic.twitter.com/9eTAmOJIqU

— DPC (@himalayangunner) July 26, 2020
#15
Murli Vijay today 😂#EllysePerry #mondaythoughts #MuraliVijay #Cricket #RepublicTv pic.twitter.com/pUsKB6iBgb

— Mickey (@MahakshayRaina) July 27, 2020
Murali Vijay has the reputation of house breaker as he broke the house of his friend and Indian cricketer Dinesh Karthik when he had an affair with the latter's wife.
Hopefully, Ellyse Perry will come out stronger from this rough phase.
Share Your Views In Comments Below