Sports
Twitter Rips Apart Journo Navika Kumar For Repeatedly Asking Neeraj Chopra If He Has A Girlfriend
The Indian sportspersons have returned from the Tokyo Olympics and they have been welcomed in a grand manner for putting up a great show. The only Gold medal that India attained in this Olympics was won by the track and field athlete Neeraj Chopra in Javelin Throw. With this Gold medal, Neeraj Chopra has become the second Indian sportsperson to win the individual Gold medal after Abhinav Bindra who won the Gold medal in shooting in 2008 Beijing Olympics.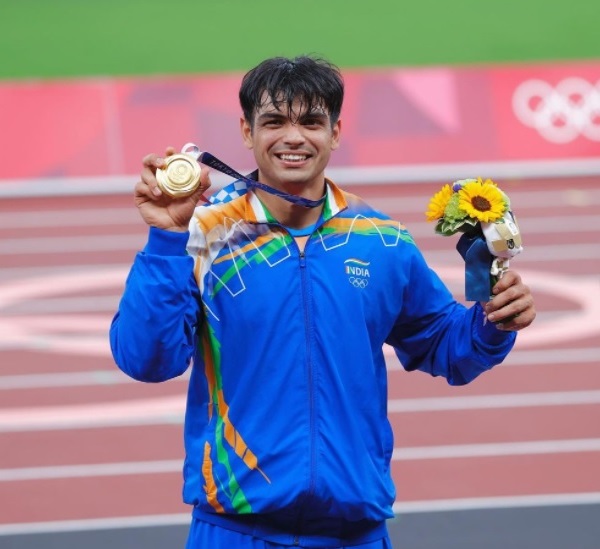 Neeraj Chopra became a household name after making history in the Olympics and some online users also predicted that now Bollywood would make a biopic on the athlete and even started a debate as to which actor would be suitable to play the lead role. However, many are of the opinion that Neeraj Chopra can play his own role in the biopic and there is no need for any other actor to portray him.
All the medal winning athletes including Neeraj Chopra were interviewed by various news channels but one interview of Neeraj Chopra is going viral for all the wrong reasons and it has left many Indians angry.
We are talking about the interview taken by Times Now senior journalist Navika Kumar. A video clip has been shared by Times Now on its official Twitter handle and it is evidently apparent that the entire focus of Navika Kumar is on talking about Neeraj Chopra's fan following, especially among the females and how he feels being a superstar.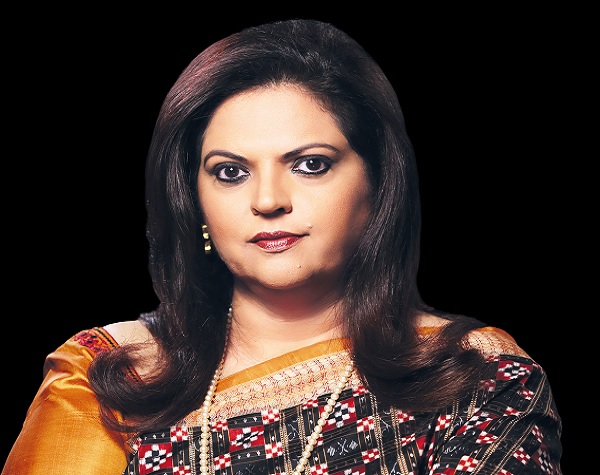 While the athlete kept on repeating that his focus is completely on his game and training, Navika Kumar wanted to know whether he has a girlfriend or not and she repeatedly laid emphasis on the same.
What made people angrier was the caption used by Times Now while sharing the clip on Twitter as it read,
"#Exclusive BIG REVELATION by Neeraj Chopra | Good news for girls!
No, I don't have any girlfriend. My only focus as of now is sports: #Olympics #Gold medalist #NeerajChopra, tells Navika Kumar"
Here is the video clip that will leave you furious too:
#Exclusive BIG REVELATION by Neeraj Chopra | Good news for girls!

No, I don't have any girlfriend. My only focus as of now is sports: #Olympics #Gold medalist #NeerajChopra, tells Navika Kumar. | #TokyoOlympics #NeerajOnTimesNowNavbharat pic.twitter.com/QRGvmVVeWT

— TIMES NOW (@TimesNow) August 10, 2021
Click to watch this video directly on Twitter
Netizens were utterly disappointed with such low level of journalism and they slammed Navika Kumar mercilessly, calling her the aunt who is more interested in knowing Neeraj Chopra's relationship status so that she can start gossiping on the same or begin finding a suitable match for him. Many others slammed her for not knowing what kind of questions should be asked to an athlete who has made the country proud by winning the gold.
Check out some of the selected reactions:
#1
You had the chance to meet the sportsman who created history in Olympics 2021 and this is what you ask him . Stop promoting this mentality, he is focussed let him focus on his game. Career comes first. Be sensible next time madam . 🙄

— Atika Jangral 🇮🇳 (@AtikaJangral) August 10, 2021
#2
Exactly. Such an irresponsible question @navikakumar he's an army officer and an Olympic gold medalist. You should learn about ethics before asking him questions. Was this question worthy to have answered by him. He also became uncomfortable

— Harry Potter (@TheHinduHarry) August 10, 2021
#3
Navika kumar is like Karan Johar of news media. She is asking same non sense questions as KJ asked KL Rahul and Hardik Pandya.btr qn wd be how many new kids u plan to recruit and train? #Navikakumar #NeerajGoldChopra #NeerajOnTimesNowNavbharat

— Priyanka Sareen (@priyankasareen1) August 10, 2021
#4
Cringe! Pl have different questionnaire for someone like him. Olympians are focused & to ask such stupid questions seems like 'mazey lena'.
So much to learn from his ways. To achieve something glorious, 1 has to live it. How? Ask Neeraj! Or watch his DD interviews. @navikakumar

— Vitika (@VitikaMehta) August 10, 2021
#5
How to make a 23 YO feel uncomfortable? Learn it from Navika.

Bull Sh*t journalism. Send someone more capable and professional to interview a Gold medalist of India. And ensure to ask appropriate questions in the interview as kids and families will be watching together.

— 🌼Mancy (@rg_see) August 10, 2021
#6
First rule of Journalism : if someone is uncomfortable don't dig more about personal life it's unprofessional imagine someone asking you about your relationship status and not sport you play. If he says no just move on

Wait but Navika Kaha Journalist hai

— Human (@humanhumein) August 10, 2021
#7
Kyu ladkiyon ko badnaam kar rahi ho ap ladkiyon ka yahi kaam ni rah gaya 21st century girl's are more conscious about their career first after that anything they wants to make their own identity first 🥇

— Neha Singh Rajput (@NehaSin61171426) August 10, 2021
#8
Well it's NAVIKA KUMAR, did you expect sensible journalism from her? 😂😭 pic.twitter.com/tGt17rC516

— 𝙨𝙤𝙝𝙤𝙢 ४ (@AwaaraHoon) August 10, 2021
#9
Such a weird question to #NeerajChopra, #Olympicsindia gold-medalist by #Navikakumar during a congratulatory interview on his return🤷
And, it's highlight as some big revelation (🤨), coming from a mainstream #media channel indicates standard of #journalism in #India nowadays🤷

— PunIntended (@PunIntended8) August 10, 2021
#10
Navika Kumar is just a regular gossip aunty who accidentally landed up in a news channel studio

— PuNsTeR™ (@Pun_Starr) August 10, 2021
#11
They're all asking him ridiculous questions like getting married, his girlfriend, and making him uncomfortable on television instead of asking him about his training, challenges, and exposure to the game.

You can't expect much from 3rd Division BA passed journalists. pic.twitter.com/HJMVlQazdp

— Not a Doctor! (@Guru_Vashishth_) August 10, 2021
#12
Woww!! That's some way to waste his precious time. And to think anybody there didn't stop her from asking these questions is even more ridiculous.
Do limit these sh*tty questions to bollywood people and their children. 🙏🙏

— Charly (@Shruly) August 10, 2021
#13
She is that nosy aunty in every wedding who goes behind every gud looking guys and strikes a conversation to find out whether he is single, only to gossip with others abt the same 😛

— LaxmiNarayan90 (@LotusBlooms_04) August 10, 2021
#14
Dimaag jaisa kuch hai ki nahi? Good news for girls to aise bol rahe ho jaise kal hi sab girls propose karne jayengi. Banda Olympics mei gold leke aaya hai atleast koi standard toh maintain Karo. Aise bevkuf sawal puchte ho na, tab hi HM ne kachra kaha tha 😂

— Nishi Singh💫 (@Nishhhh_19) August 10, 2021
#15
I am relieved @navikakumar did not ask him what are his plans this weekend after he said he's single 😄

— the seventh (@simukhaa) August 10, 2021
#16
Some people cannot see the success of a man or woman without asking his/her relationship status . Arey bhai he is bringing laurels to India , let him to that .Doing marriage or being in relationship isn't an achievement , that's a personal matter . Jab maan chahega karega

— Subham 🏃 (@subhsays) August 10, 2021
#17
What an interview. He is very much clear of not getting into the superstar syndrome. He has the clarity and the focus. Absolute commitment. Its pure devotion. Cheap journalists please don't pollute him. #NeerajChopra #Olympicsindia #OlympicHeroesOfBharat #Navikakumar #karmyogi #

— ANUKUL SAHOO (@anukulsahoo) August 10, 2021
#18
@navikakumar let him focus on his career. What kind of Q's you're asking to him!! He makes 130 crores Indians proud. He feels uncomfortable, but besides this you constantly ask this unnecessary Q!!
Don't stoop so low. A big shame on your journalism.

— Chandra Nandi 🇮🇳 (@ChandraNandi3) August 10, 2021
Hopefully these journalists will understand what type of questions they should ask to an international athlete instead of such rubbish and not make him uncomfortable on the national TV or the news channels should hire more deserving candidates who actually know what they should question and what not while interviewing the legends.
RIP journalism!
What is your take in this regard? Share with us.
Share Your Views In Comments Below