Sports
Twitter Rips Apart Team India After It Got All Out For 36 Runs In 2nd Innings Against Australia
The first cricket test match between India and Australia was expected to be a tough contest between the two best teams of the world but the manner in which the things took place on the third day, the Indian cricket lovers were left disappointed and very sad. The Indian team won the toss and decided to bat in a hope of putting up a big total on the scoreboard but their start was not good as both the openers returned early. The Indian skipper Virat Kohli stabilized the innings with Cheteshwar Pujara and then with Ajinkya Rahane after Pujara got out. While Pujara and Rahane were not able to touch the 50-mark, the Indian skipper missed his century after he got run out due to a misunderstanding between him and Rahane.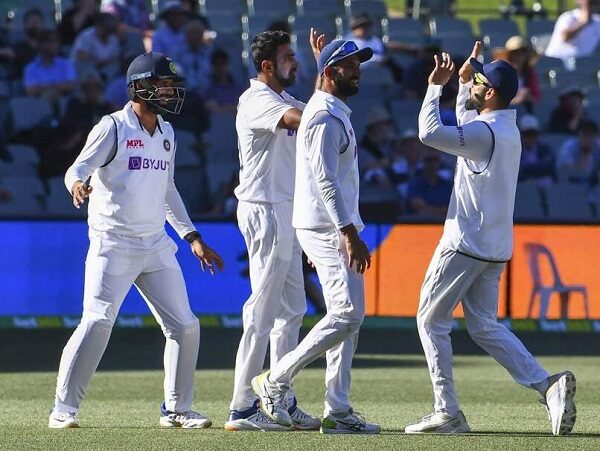 The Indian team managed only 244 in their first innings and when everyone was hoping that Australia would now score big and take a huge lead, the Indian bowlers put up a great performance and sent the whole Australian team back for just 191 which gave India a lead of 53 runs. This was the moment when everybody thought that India was in the driving seat now and even if they managed a decent total, they would be able to make it difficult for the Australians.
However, the Australian pacers saved their best ammunition for the last and the Aussie pace battery which comprised of Mitchell Starc, Pat Cummins and Josh Hazlewood literally fired at the Indian batsmen. Scoring runs is different altogether; the Indian batsmen had no clue as to how they could save their wickets and the Indian batting lineup which was being touted as one of the strongest in the world was back in the pavilion after scoring a total of 36 runs.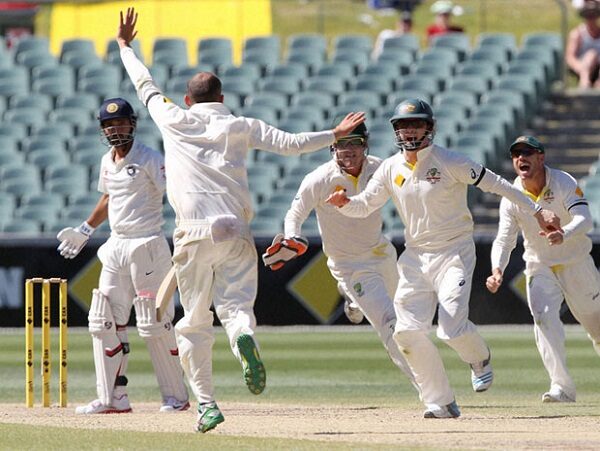 36 is the lowest by the Indian team in a test innings and with this, India became the second team whose 11 batsmen were not able to score in double digits. The Aussies got a target of 90 runs which they achieved after losing two wickets.
The Indian cricket lovers were not only sad but very angry as well and some of them took to Twitter and slammed the Indian team for such a dismal performance. Even some cricketers like Sehwag and Wasim Jaffer also trolled team India and here are the tweets:
#1
The OTP to forget this is 49204084041 .#INDvsAUSTest

— Virender Sehwag (@virendersehwag) December 19, 2020
#2
36😳🤐….. but that's my Jersey number 🤭🤯

— Tino95 (@tinobest) December 19, 2020
#3
#AUSvIND #INDvAUS pic.twitter.com/li5FnPgYEZ

— Wasim Jaffer (@WasimJaffer14) December 19, 2020
#4
Indian batsman today…🥺#IndiavsAustralia #BorderGavaskarTrophy #AUSvIND pic.twitter.com/JlaiSLhbkb

— Viraj (@viraj2408) December 19, 2020
#5
Every Indian cricket fan right now#IndiavsAustralia pic.twitter.com/8LlMcKYb1b

— Anubhav Sharma (@Anubhav70109427) December 19, 2020
#6
When you wake up late and seen scorecard …..
2020 मे बस यही देखना बचा था 🤦‍♂️#INDvsAusTest #IndiavsAustralia #INDvAUS #AUSvsIND #Lowest pic.twitter.com/A9sMvIXKvi

— Talks of the Town (@TalksTown) December 19, 2020
#7
Maybe kohli is too impatient to meet Anushka back home.
And maybe whole team india is invited for baby shower!#INDvsAUSTest #IndiavsAustralia #Kohli pic.twitter.com/7nEPmLcBBg

— Samyak Jain (@SamyakJn57) December 19, 2020
#8
Kohli right now, Reaching home 2 days early 💪😎

Thanks for the surprise boys 😂#Kohli#INDvAUS#IndiavsAustralia pic.twitter.com/55xLExMYAB

— Choudhry Usman (@ChoudhryUsman14) December 19, 2020
#9
Indian dressing room right now
Indians #AUSvIND #AUSvINDtest #IndiavsAustralia #IndianCricketTeam #Kohli #SCAM #Cricket pic.twitter.com/jIGmyYYOzs

— [email protected] (@SharozJanjua) December 19, 2020
#10
Indians after watch India's inning:- pic.twitter.com/J3unJBNxza

— MainKiyaanJi👄 (@shalusterr) December 19, 2020
#11
#IndiavsAustralia
Me
On day 2: Oh! Yes. Great going.
On day 3: pic.twitter.com/uqixeVL6k2

— SACHIN KUMAR (@beingabsent) December 19, 2020
#12
Me watching team India's batting today :#INDvsAUSTest #IndiavsAustralia pic.twitter.com/joRbNy2u3o

— Somnath Mane (@SomnathMane315) December 19, 2020
#13
#INDvAUS #AUSvIND #IndiavsAustralia
The sheer Suddenness!
😭😭😭😭😭😭😭😭 pic.twitter.com/oaKUNBfVSJ

— Khushi🌻 (@ice_bearrrr_) December 19, 2020
#14
#IndiavsAustralia Team Indian's wicket falling be like: pic.twitter.com/68WUymra3D

— 🦋‼️Pavni‼️🦋 (@pavni51675348) December 19, 2020
#15
Byjus hai to development hai 😂😂#IndiavsAustralia #rohit #Anushka #INDvsAUSTest pic.twitter.com/wVWrCnOZ0Z

— Se kyu lier (@Pogba11715375) December 19, 2020
#16
#IndvsAusTest #indvsaus #ausvsind #rohit #TeamIndia

After watching India vs Australia Test Match

Rohit Sharma be like: 😎 pic.twitter.com/UW4SzNSJiN

— Kalp Chopra 🇮🇳 🏏 (@ChopraKalp) December 19, 2020
#17
#indvsausTestseries2020#IndiavsAustralia
After Seeing Australia won 1 test by 8 wickets.

Indian bowlers reaction: pic.twitter.com/Ym4kikYVEE

— aman singh (@aman2014aha) December 19, 2020
#18
Indian Team right now @imVkohli #IndiavsAustralia #INDvsAUS pic.twitter.com/UX8xdsFMjd

— Vish_Swib (@vishrut63) December 19, 2020
#19
India in 2nd innings vs Australia#AUSvIND pic.twitter.com/itTdbDqbnY

— Masood Anwar (@Masoodinho) December 19, 2020
#20
Yee International Player's hain *apshabd".#AUSvIND #AUSvINDtest #2020#IndiavsAustralia pic.twitter.com/GAsTqUnplg

— Random Person (@sahitweet45) December 19, 2020
The remaining three matches will be tougher for India as Virat Kohli won't be a part of the squad and most probably, David Warner will be back in the Aussie squad for the second test match.
Share Your Views In Comments Below