Sports
Twitter Roasts KL Rahul After He Posts A Pic Drinking Coffee, Reminds Him Of Koffee With Karan
KL Rahul, the young Indian cricketer, is enjoying life at the moment as he is doing great on both the fronts – personal and professional. However, there was a time when his life turned upside down and nothing seemed to be going his way.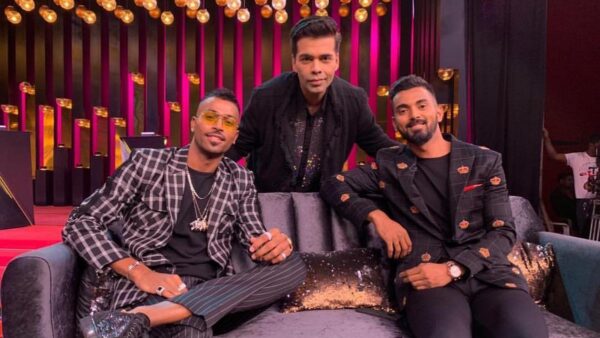 KL Rahul's bad time started when he and his teammate Hardik Pandya appeared on the chat show Koffee with Karan Johar hosted by Karan Johar. On the show, Hardik Pandya made some insulting comments towards the women community and after the episode was aired, there was a huge uproar against the two cricketers. As a result, BCCI suspended both of them and enquiry was ordered even after they issued apology.
The good thing was that things got normal soon and they both were back on the cricket fields. Recently, KL Rahul took to the micro-blogging site Twitter to post a photo of himself drinking coffee with the caption, "Coffee>>".
This is the pic: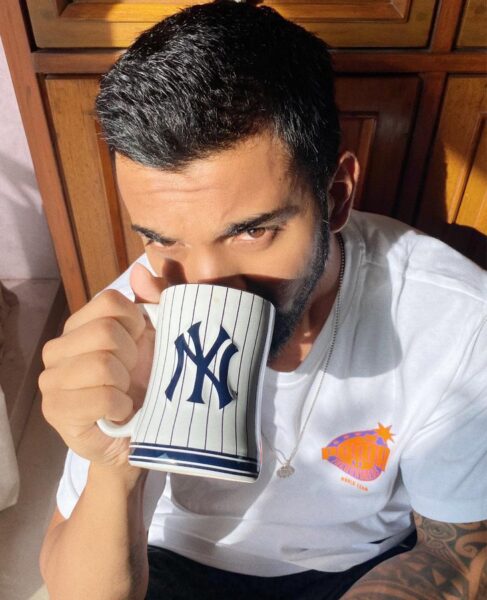 Check out the tweet:
Coffee>> pic.twitter.com/udWsy4jPdd

— K L Rahul (@klrahul11) June 28, 2020
This gave enough fodder to Twitterati and people started trolling the cricketer, reminding him of the last time he had a cup of coffee on the chat show.
Here are some selected tweets:
#1
The coffee with karan is more expensive than your career 😂

— Prashant Mahour 🎓 (@badboy_prashant) June 28, 2020
#2
Ha ha, shall we call karan to brew one for you

— Balaj (@TBalajireddy) June 28, 2020
#3
Le hardik Pandya & karan Johar pic.twitter.com/Jqo8EkZGI2

— arey! PRINCE (@Pita_shri) June 28, 2020
#4
Haha forget KWK he might not be drinking even coffee there must be something else in the glass

— Harshit Baxi (@harshitbaxi) June 28, 2020
#5
Rahul Akele Akele ? ? … pic.twitter.com/CwMdRG4Fcv

— THE | Epic Blogger | (@Kush_official_) June 28, 2020
#6
*le @karanjohar wants to know your location

— abhishek kulkarni (@beingbodyworker) June 28, 2020
#7
It's good you are drinking coffee at home alone..the last time u had a coffee outside with someone it became very expensive for you🙃🤪

— Sonu_one (@one_sonu) June 28, 2020
#8
Coffee is great but koffee is toxic.😅

— Habibi Vishal🇮🇳 (@VishalRautela4) June 28, 2020
#9
Bhai Dhyan se coffee tumhe kahin phir se Bhari na pad jaye😉😆😆

— Aniket Jaswal (@rajput_ani_) June 28, 2020
#10
Aao kabhi haweli pe pic.twitter.com/seDwWE89Yc

— Sociopath Memer (@sociopath_ladka) June 28, 2020
#11
Please stay away from Coffee 😏

— Asad (@_itsAAQ) June 28, 2020
KL Rahul has been performing superbly with the bat in the shorter formats and he is also keeping the wickets for the team in a good manner. The skipper Virat Kohli, head coach Ravi Shastri and the team management seem to be pretty happy with KL Rahul's performance as a wicketkeeper also and most probably, he is going to replace Rishabh Pant in the team for the future tournaments.
KL Rahul was supposed to lead Kings XI Punjab (KXIP) in the IPL 2020 but the league got postponed on account of the COVID-19 outbreak. Earlier KXIP was led by Ravichandran Ashwin who is now a part of Delhi Capitals.
What is your reaction on KL Rahul's photo?
Share Your Views In Comments Below