Sports
Twitter Roasts Tim Paine For Blaming Indians On Gabba Loss With 'Sideshows' & 'Distract' Remark
The India-Australia four match test series which was played in 2020-21 was certainly a historic one as India's less experienced team not only won the test series but also breached Gabba where the Aussies had been invincible for the last 32 years.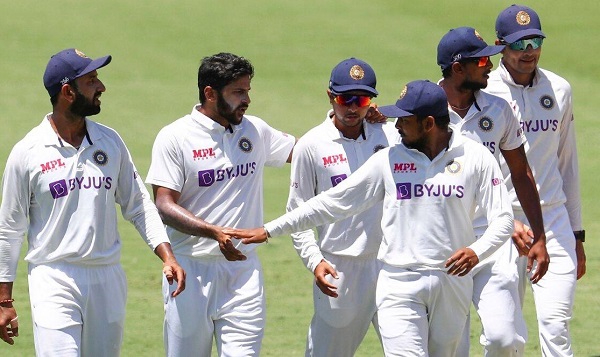 Whenever the talk of India's win of 2018 comes up, the Aussies gave the excuse that the Australian team was without their star batsmen Steve Smith and David Warner which is similar to the Indian team without Virat Kohli and Cheteshwar Pujara. But in the series which has been played in 2020-21, the Australians had a star studded side while India went into the series without Rohit Sharma and Ishant Sharma.
The Indians suffered a humiliating defeat in the Adelaide test and after that, the Indian skipper Virat Kohli returned to India as he was on paternity leave. What made it more difficult for the Indian team was that the pacer Mohammad Shami also returned to India after suffering a fracture in his arm.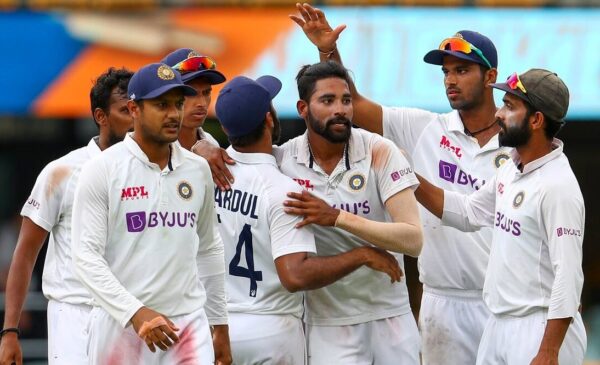 However, the Indian side under the leadership of Ajinkya Rahane clinched victory in the Melbourne test, thus leveling the series by 1-1 and proving all those wrong who predicted a whitewash by the Aussies. The Sydney test was also a shocker for the Aussies as they had an upper hand for the first four days of the match but the Indians showed a great deal of commitment, determination and courage for saving the match which ended in draw. The three test matches were played, the series was leveled at 1-1 and the fourth test match was scheduled to be played at Gabba, Brisbane.
The majority of the cricketing world believed that the Australian team would win the Gabba test as they hadn't lost there for the last 32 years plus many senior players of the Indian team were injured and nobody was giving any chance to the down-under Indian team. However, the tables turned upside down as the young Indian players rose to the situation and the Indian team won the Gabba test and the series as well.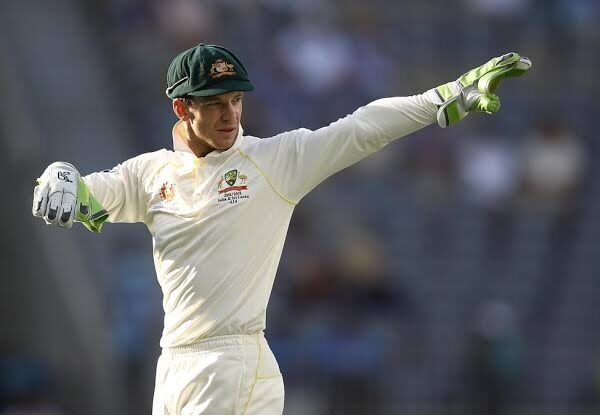 Recently, the Australian skipper Tim Paine has opened up about the India-Australia series 2020-2021 and said that it is quite challenging to play against the Indians as they are pretty good at creating sideshows because of which the opposition loses focus from the game. Tim Paine said that the Indians kept on saying they would not be going to Gabba because of which they kept on wondering as to which would be the venue for the fourth test match and it affected their focus on the game.
Initially, the Indian team didn't want to go to Brisbane as the quarantine rules were pretty hard over there. The Indian management was saying that they should be given some relaxation because they had already served their quarantine period after arriving in Australia and since then, they had been living in bio-bubble. However later on, things settled down, India went to play at Gabba and the rest is history.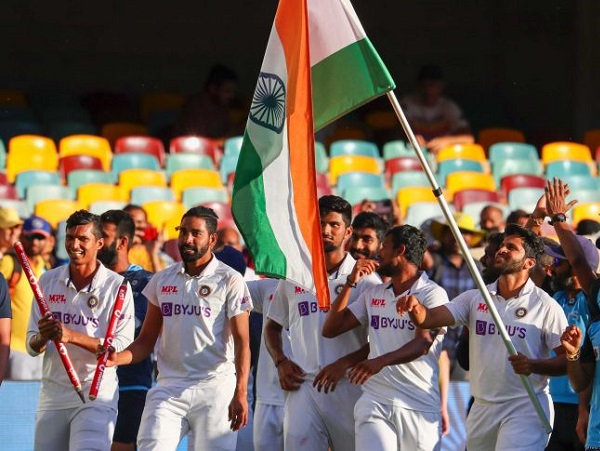 The remarks of Tim Paine didn't go well with the Indian cricket fans and they roasted him big time. Check out some selected tweets:
#1
Gabba

We reading Tim Paine Comments after winning Historical Test Series pic.twitter.com/TmnDUELPUU

— How Football Saved Humans – Great Book to Read (@HowHumans) May 13, 2021
#2
Gabba is trending
Le Tim Paine: pic.twitter.com/yTWYy3uMwG

— Hypocrite (@AamAdami16) May 13, 2021
#3
Tim Paine remembering Gabba : pic.twitter.com/Uh6h65xRzk

— Aparna (@AppeFizzz) May 13, 2021
#4
India very good at creating "sideshows" ! – Tim Paine

Indians – #gabba #timpaine #RishabhPant pic.twitter.com/Dzo6egAMqJ

— ICT FAN💙 (@Spellbounded17) May 13, 2021
#5
Tim Paine after Gabba loss : Indians are very good at distracting & Niggling

Indian fans be like – #TimPaine pic.twitter.com/egNpSGlMp3

— Ankit Anand (@iamankitanands) May 13, 2021
#6
Tim Paine : India distracted us that's why we lost Gabba test
Me after hearing this : pic.twitter.com/UNB9ae7Tge

— aMayrA 🦋 (@Amuu_28) May 13, 2021
#7
Australian Cricket Greats Vs. Tim Paine pic.twitter.com/uJA8BuO39x

— Godman Chikna (@Madan_Chikna) May 13, 2021
#8
Tim paine making excuses on Gabba loss and blames India's tactics

Indian Fans rn: pic.twitter.com/rm4hSDOTvj

— Being Singh (@definitely_7not) May 13, 2021
#9
Ajinkya Rahane to Tim Paine after reading this tweet……🙃🙏 pic.twitter.com/dpsRu0Ql7U

— Vaughan Fielding Academy 👏🏏 (@Vaughan_Academy) May 13, 2021
#10
Indian memers,cricket fans to Tim Paine after his statement on #TeamIndia and Gabba test pic.twitter.com/xfiP9Pehd5

— aMayrA 🦋 (@Amuu_28) May 13, 2021
#11
After reading Tim Paine's statement about Gabba win,
Indian fans to Tim Paine – pic.twitter.com/1Eh1kzk8z0

— Pallavi Anand (@impallaviianand) May 13, 2021
#12
After reading Tim Paine's statement about India's Gabba win
We Indians: pic.twitter.com/l8rt4Fxt7C

— khooni kheer 😎😎 (@pankajpsp) May 13, 2021
#13
Tim Paine 😍 pic.twitter.com/eDuVjNZvIp

— The Joker 🃏 (@Joker122018) May 13, 2021
#14
Things Paine Loves to do. https://t.co/NSuwhIZHMp pic.twitter.com/RznJUGJ5Jz

— Mahi (@i_stanKohli18) May 13, 2021
#15
India very good at creating sideshows, we got distracted by them: Tim Paine

Old Australians : pic.twitter.com/yDeSBhuiY7

— RISHABH (@rishabhx9) May 13, 2021
What do you think of the comments made by Tim Paine? Do let us know.
Share Your Views In Comments Below