Sports
Twitter Slams Kohli For Being Partial After KL Rahul Flops Again, Asks Why Not Include Rohit Sharma
The second test match between India and West Indies started yesterday at Sabina Park, Jamaica, and by the end of the first day, India was 264/5 with Rishabh Pant and Hanuma Vihari on the crease. While Pant was at 27, Hanuma was going strong at 42.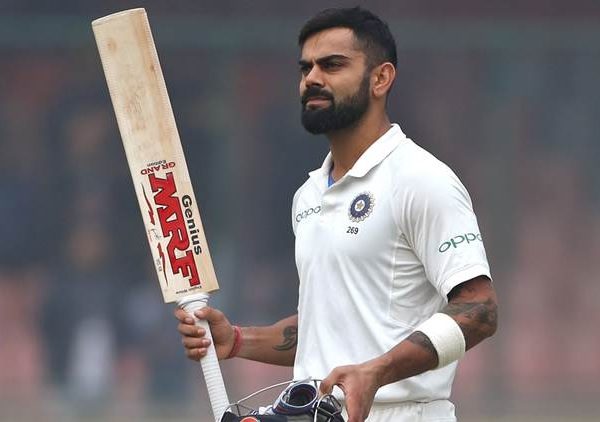 However, the player who was praised the most was Indian skipper Virat Kohli who played a beautiful innings of 76 runs. Nevertheless, he was criticised a lot by the Indian cricket fans for providing several chances to Indian opener KL Rahul who is performing in a poor manner regularly.
KL Rahul departed early after scoring just 13 runs while his partner Mayank Agarwal scored a half-century. Rahul has not been able to perform well with his bat for a long time now and Indian cricket lovers are not able to understand why he is getting repeated chances and Rohit Sharma is constantly being ignored. Many are saying that it is Virat Kohli's friendship with KL Rahul because of which he is not getting ousted from the team despite consistent poor performances.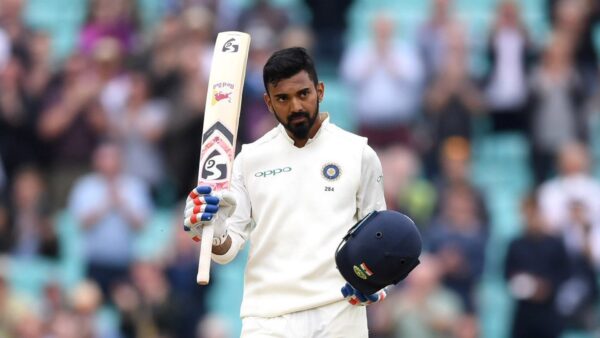 Twitter users seem to be quite upset with KL Rahul and slam him heavily for his performance in the second test match. Some go on to the extent of saying that it is high time he should be shown the door and Rohit Sharma should find a place in the test squad.
Here are some of the selected tweets:
#1
KL Rahul seems 2 b the adopted child of Virat Kohli & Anushka Sharma, reason y he keeps getting repeated chances even after repeated failures while a seasoned & tested batsman like Rohit Sharma is left out. A rift b/w Kohli & Sharma is apparent, wch is affecting the team #WIvIND

— Adamantium (@codezilch) August 30, 2019
#2
KL Rahul is wasting opportunities. Very disappointing performance of KL. VK is giving too much opportunities to KL Rahul.

— Tech Lover (@akgarg2000) August 30, 2019
#3
Can anyone explain why KL Rahul is still in the team and not Rohit Sharma? #INDvsWI #BCCI #asksportstak #ICC @BCCI @ICC @RaviShastriOfc

— Wickets11 (@Wickets111) August 30, 2019
#4
bc 2 saal se yahi sunn rahe hain – KL Rahul is the first wicket to fall…..vo bhi saste mei…. Koi nayi baat nhi h ! https://t.co/w9DUOyUm1H

— Singghh (@Singh_iz_Kingh) August 30, 2019
#5
@imVkohli sir ek baar mauka to dijiye 🙄🙄 rohit sir ko aajtk continue 3 test nhi khilaye 😑😑 or kl rahul ko to pucho hi mt 😕😕 kya bhai rohit se problems h kya aapko

— Harish Gupta (@HrharryI) August 30, 2019
#6
Another flop show from kl rahul whi is out of form and he is getting continuous chances and the man who is in form rohit sharma is not getting any chances …what is your view point on this?@vikrantgupta73

— Mayank Goenka (@MayankGoenka11) August 30, 2019
#7
#KLRahul's last 25 test inn
10,4,0,16,54,4,13,8,10,23,36,19,0,37,149,0,4,33*,2,44,2,0,9,44,38 -> 559Runs(Avg-23.59)
Had #RohitSharma been given consistent chances like KL,he would've cemented his place nd could be an asset in test cricket too.#INDvsWI

— Anand Sharma (@CroodPhoenix) August 30, 2019
#8
virat kohli is the most selfish captain in the world he only plays for bloody himself how can he not play rohit and why the f**k he is so obsessed with that tatoo boy kl rahul just there is politics in this team and he is just jealous of rohit sharma

— krishna bharadwaj (@imkrish2002) August 30, 2019
#9
Averaging Just 35 in Test Cricket, But For Selectors, He is A Bradman.
Rohit Sharma Average 40 in Test Cricket & Also has An Average Of 70 in Last Two Years in Test Cricket

KL Rahul – one of the most overrated batsman in test cricket !#INDvWI @GadhviLaxman pic.twitter.com/wo92uWLag3

— Prashant (@prashant_7_) August 30, 2019
#10
If I consider Same things for @imVkohli in t20 then there is no place for him in t20. And what's Ur views on kl Rahul ? I think virat is going to tie in knot with rahul.Are you coming ? 😂😂😂😂:-)

— Kaushal Dubey (@D7Kaushal) August 31, 2019
#11
I wonder how many KL Rahul failures can Kohli tolerate before he gives one chance to Rohit. Against an average bowling attack he has failed to cross even 50 runs in three innings.

— Ninad (@Ninad_chaubal) August 30, 2019
Some time ago, there was news that Virat and Rohit are not on talking terms after the exit of India from the World Cup 2019. Not only this, it was also said that some players are not happy with the style of functioning of the coach and the captain and that KL Rahul will remain in team even if he doesn't perform because he is a good friend of Indian skipper Virat Kohli.
What is your take on this matter? Do let us know.
Share Your Views In Comments Below