Entertainment
Twitter Slams Virat Kohli For Not Including Gautam Gambhir's Name! Check Out Their Furious Tweets!
BCCI on 7th May announced the list of players representing India for the Champions Trophy 2017. While the cricket lovers are super kicked for the championship, they are not happy as Gautam Gambhir is not included in the team, despite performing well in past many matches. So the Gambhir lovers took to twitter to show their solidarity towards him and trolled Captain Virat Kohli & BCCI.
Couple of years back, Gambhir and Kohli were involved in tiff and since then, they don't prefer talking to each other. Now, cricket fans believe that it is because of this controversy that BCCI has omitted Gautam's name; do you think it's true? Check out how Twitter is blaming Virat Kohli for this!
Politics in BCCI!
https://twitter.com/supergrover0009/status/861687032262918144
One reason, please!
Just tell me only one right reason,due to which Gambhir's name is not in the team,Just one reason😡 #ChampionsTrophy2017 #GautamGambhir #BCCI pic.twitter.com/uIi2xPZqhe

— Udtaa Teer (@UdtaaTeer_) May 8, 2017
Remember World Cup 2011 ?
BCCI remember world cup 2011, the man who took indian team towards the win nd you ignored him.Bring back #GautamGambhir #ChampionsTrophy2017

— Romit Singh Solanki (@solanki_romit) May 8, 2017
Hindostan ki hawaa mein Gambhir hai!
हिंदुस्तान की हवा में #गंभीर है साहिब
टीम में आने से तो रोक लोगे लेकिन इस हवा को कैसे रोकोगे।#CT17 #GautamGambhir #ShameOnUBCCI

— Raghav (@ImDraghav) May 9, 2017
Bring Back Gambhir!
@BCCI @imVkohli @anilkumble1074
Please select…#GautamGambhir in #champions trophy#Bringbackgautamgambhir pic.twitter.com/Vx91axBUKl

— Kiran Suresh (@KiranSuresh18) May 8, 2017
No Shikhar Dhawan, They want Gautam Gambhir!
https://twitter.com/Sprsnt/status/861839455635861506
A genuine question!
Team she to nikal doge ,Lekin hamare dil she kaise nikaloge.BCCI #GautamGambhir

— Abhishek Yadav (@Abhishe64365702) May 9, 2017
Meanwhile, Gautam Gambhir has a totally different opinion and thinks that T20 performance should not be considered while selecting ODI team.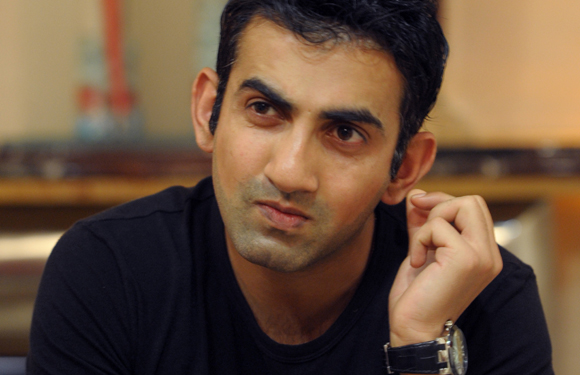 In an interview, Gautam Gambhir was quoted as saying,
"T20 runs should only be a criteria to get selected for a T20 side. The moment you start picking players in the one-day format by their T20 performance, then you are giving your domestic 50-over competitions absolutely no relevance."
We'll be missing Gambhir in the Champions Trophy for sure especially after seeing his performance in IPL 2017.
What do you think? Share your opinion in the comment section.
Share Your Views In Comments Below