Humour
Twitter Sparks With Epic Memes After PM Modi Appealed To Light Candles & Diyas On April 5
The situation of the coronavirus outbreak is getting very serious in India as the number of infected persons has crossed the mark of 3,000 while 80 people have lost their lives till now. There is no denying the fact that the Indian government controlled the situation to a great extent by imposing lockdown for 21 days but now things seem to go out of control due to a religious meeting that took place in New Delhi.
The Indian Prime Minister Narendra Modi himself requested everyone to stay at home as it is the best way to break the chain of coronavirus transmission. Before lockdown, the Indian government imposed Janta Curfew and the Indian Prime Minister Narendra Modi asked citizens to come out of the gates or in balcony and ring bell, clap or beat utensils at 5pm in the evening for 5 minutes. This exercise was carried out in order to express gratitude towards the frontline warriors, such as doctors, medical staff, etc. who are working day and night for fighting against coronavirus.
Now PM Modi has once asked the citizens to carry out one more exercise which will strengthen our fight against coronavirus. He has asked the Indians to switch off the lights of their houses, come out in balcony and light diya, candles, torch or flash lights of mobiles on April 5 at 9pm for 9 minutes so that the darkness of coronavirus can be removed with this light.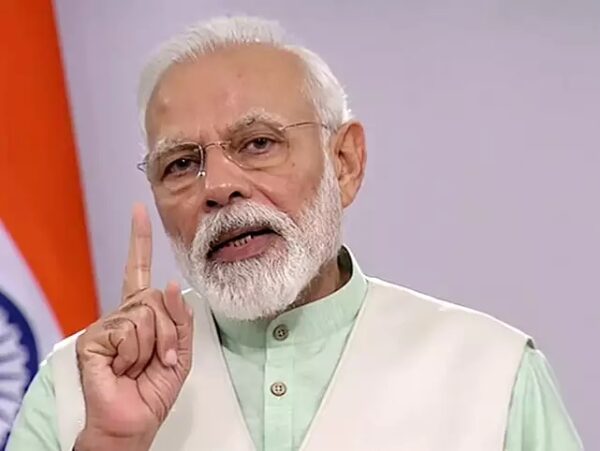 The Indian Twitterati became super active after this request from PM Modi and this is how creatively they reacted to this appeal of the Indian Prime Minister:
#1
On 5 April, At 9 PM Sunday

Me And My Friends In Balcony :-

#ModiVideoMessage pic.twitter.com/uuRiYjoZ5L

— The New India🇮🇳 (@thenewindiaa) April 3, 2020
#2
"I want 9 minutes from everyone Stand in home balconies & light up candles & diyas."- PM Modi on #ModiVideoMessage

Meanwhile mombatti & Diya sellers: pic.twitter.com/fxINzIQeBW

— Sourabh (Sidheart ❤️) (@Sidheart045) April 3, 2020
#3
Let's Party
Let's Party
Let's Party Party Party with this song ah…💃🏻

Get Ready Folks On 5th April 9Pm!🤭🔥#Diwali #9baje9min #ModiVideoMessage pic.twitter.com/iZF0NZbcrV

— 𝑇𝑎𝑚𝑚𝑦'𝑠 𝑉𝑖𝑐𝑘𝑦 ♡🕊 (@VickyS_Speaks) April 3, 2020
#4
NASA has released a photo taken from space in advance as to how will India look on 5th Apr. at 9pm. Feeling proud.#ModiVideoMessage #candles #9pm pic.twitter.com/g4Dz90kL10

— TheNikhil (@vermanikhilv) April 3, 2020
#5
#ModiVideoMessage
Modi ji – burn candle , eathen lamp or torch in your balcony at 9 pm on 5 April
Corona – pic.twitter.com/m5ht6d9Ptb

— Gaurav Chauhan (@GauravC84562388) April 3, 2020
#6
Gujarati aunty's on 5th of April#ModiVideoMessage pic.twitter.com/U9gFZ8BPTK

— Prateek Chitte (@prateekchitte) April 3, 2020
#7
Modi ji:- On April 5 at 9 pm light diyas, candles for 9 minutes..

Le (some) RW nibbis: 👇😁
.
.
.#ModiVideoMessage #CoronaVirus #9baje9minute pic.twitter.com/t3AbwxAw0N

— Jai Sri Ram 😇🚩 (@rahul_sane) April 4, 2020
#8
Candle suppplier after 5th of April: #ModiVideoMessage pic.twitter.com/5pKlNEk8t9

— Prince Pandey🍁🦜 (@princepandey_) April 3, 2020
#9
Modiji giving another task#ModiVideoMessage pic.twitter.com/YCAM6bifiO

— Kunal Gaurav (@desipatrakar) April 3, 2020
#10
Indians to Coronavirus on 5th April:#ModiVideoMessage pic.twitter.com/kzEpvpf0jh

— Ahmer (@KatarKoshur) April 3, 2020
#11
Bhakts will be like#ModiVideoMessage pic.twitter.com/6kw8v6VTJg

— Kiran Gandhi (@Kirangandhi) April 3, 2020
If we talk about the whole world, more than 10 lakh people have been infected with the virus while over 59 thousand people have lost their lives.
Stay at home and practice social distancing to remain safe!
Share Your Views In Comments Below