Sports
Twitter Sparks With Funny Bill Memes As Netizens Take A Dig At Indian Cricketers Over Controversy
There are times when life throws surprises at you and you have no idea as to how things have changed so quickly. Something of this sort has happened with five Indian cricketers recently and things don't seem to be easy for them. These five Indian cricketers are Rohit Sharma, Rishabh Pant, Prithvi Shaw, Naveep Saini and Shubman Gill and they are in the center of controversy because of a video in which they are seen enjoying meals at an indoor restaurant.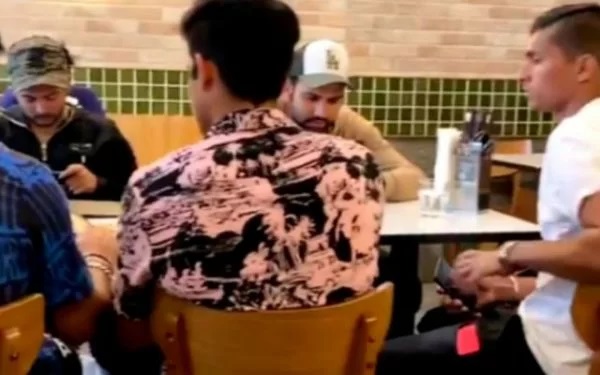 This video was posted by an Indian fan who not only got clicked with them but also paid their bill. However, the problem started when the fan initially claimed that he was hugged by Rishabh Pant, though he later retracted and said that he wrote it in excitement as Pant never hugged him and social distancing was maintained.
Soon these players were isolated from the other players and a joint investigation was also started by BCCI and CA in order to look into the matter of possible breach of the bio-bubble protocol. The five Indian cricketers are allowed to get trained but separately from other cricketers and it is also not clear whether they will be able to play the third test match or not, however they have been allowed to travel to Sydney with the Indian team. The players are permitted to walk around in the cities where they are playing matches and they can dine only in an outdoor restaurant but the Indian cricketers were seen eating in an indoor restaurant.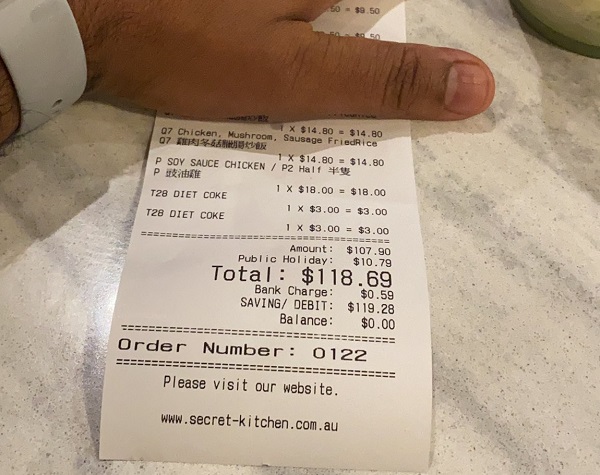 However now one more controversy has erupted as a new photo of the bill has emerged on the social media and some people are claiming that the Indian cricketers have eaten beef in the restaurant. Overall, this bill episode has proved to be quite heavy on the five cricketers and this is how hilariously netizens are pulling their legs over the matter:
#1
Rohit sharma when he see someone paying his bill in hotel pic.twitter.com/rdPeJmjjMN

— Param_Anand07 (@the_aryans119) January 4, 2021
#2
waiter: sir dessert me kya laun

Rohit sharma: bill

— 🐘کنجر (@Akramwasim_) January 2, 2021
#3
Sardar ji After paying Rohit sharma and his teams bill. pic.twitter.com/CGslnVaK3V

— Sarcasto (@Sarco69) January 2, 2021
#4
*Next time when Sardarji wills to pay the bill for Indian players*#RohitSharma : pic.twitter.com/R8X4uaebeT

— Mrutyunjay Mohanty (@MartianTapu) January 2, 2021
#5
Rohit Sharma & other players after photo of that bill went viral: pic.twitter.com/0GdAvysF4I

— SARCASM🐨 (@ssaarrccaassm) January 3, 2021
#6
Rohit Sharma after getting that bill back pic.twitter.com/9TK9XBje4g

— 🐘کنجر (@Akramwasim_) January 2, 2021
#7
Someone speaks about bill infront of Rohit

Rohit sharma:- pic.twitter.com/kW51b1snL4

— Raj🌟 (@MDrugist) January 3, 2021
#8
Rohit Sharma will never let anyone else pay the bill. There's really no free lunches in life. 😅

— Grb C (@grbchk) January 2, 2021
#9
Rohit sharma with the restaurant Bill 👇 pic.twitter.com/ciK0CIh1th

— Policewalaaa (@Policewalaaa) January 3, 2021
#10
M.S. Dhoni: The Untold Story.
Rohit Sharma: The Unpaid Bill.

— Rajat Gandhi (@TheGreat_Gandhi) January 2, 2021
#11
Sardar ji after paying the bill.#RohitSharma #Beef pic.twitter.com/ySD2WpLMWB

— Tweeting Quarantino🏹🚜 (@rohitadhikari92) January 2, 2021
#12
*Next time in a restaurant*

Waiter: Sir kya lenge?

Rohit Sharma: Pehle bill leke aa

— InGenious (@Bees_Kut) January 2, 2021
#13
Fan after paying #RohitSharma Restaurant Bill in Australia pic.twitter.com/ozTyhvbGr1

— Adarsh Mishra (@ImAM1021) January 3, 2021
#14
After bill controversy

Rohit Sharma be like: pic.twitter.com/BSztx4R7du

— Duggal Sahab (@_DuggalSahab_) January 2, 2021
#15
*le #rohitsharma to the gang after finding out the restaurant bill is going viral on the Internet* #beef pic.twitter.com/LYETVNEAU4

— اسم سيف (@pricelesslazy) January 3, 2021
Bill bhari pad gaya!
Share Your Views In Comments Below