News
Twitter Sparks With Meme Fest As Himachal Pradesh Eases Travel Ban & Gets Flooded With Tourists
The process of unlock has started in India as majority of the state governments have started giving relaxation in the restrictions which came in place as a result of the lockdown that was imposed in order to combat the second wave of the COVID-19 pandemic. While some states have maintained that people travelling from one place to another should have negative RT-PCR report, few states like Himachal Pradesh has removed this restriction as well. However, a person needs to have COVID e-pass if he wants to visit Himachal Pradesh.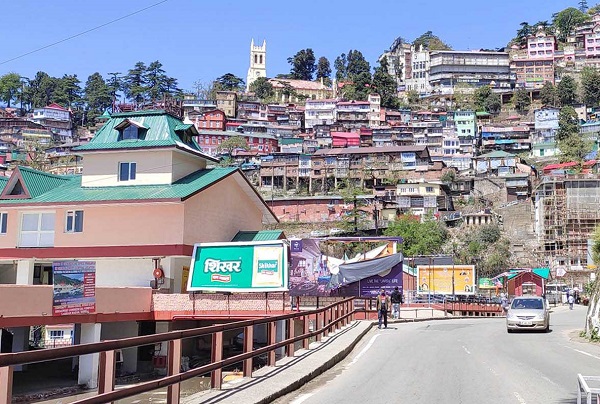 The government of Himachal Pradesh took this step after the number of new COVID-19 positive cases getting registered every day went down. However now after seeing the results, some are feeling that it is a wrong step which can give disastrous results.
After the restriction of negative RT-PCR got lifted from Himachal Pradesh there was a huge influx of tourists wanting to visit Shimla on Sunday and in fact, the situation of traffic jam created after the police started checking the COVID e-passes of the travelers at the Parwanoo border, Solan district.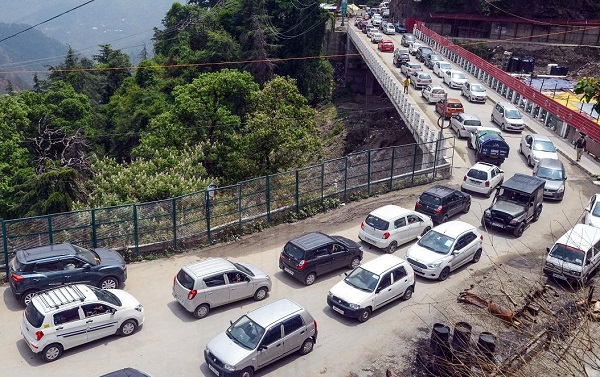 Here is a video posted by a Twitter user and it shows the long queue of cars waiting to enter Shimla:
Reposted from @ndtv As soon as Himachal Pradesh announced that COVID-19 RT-PCR negative tests are no longer required to enter the state, hundreds of cars were seen on the road leading up to the state#Himachal #HimachalPradesh #Traffic #TrafficJam #RTPCRTest #Covid19 pic.twitter.com/QP9k7QASKx

— Monowar Hussain (@Monowartlp) June 13, 2021
The video went viral soon and Twitterati started reacting on it; while some took a jibe at the people for being irresponsible, few others slammed the travelers and said that these people would bring the third wave of the coronavirus pandemic.
Here are some selected tweets:
#1
Hotel owners be like pic.twitter.com/UVaD2sBY0w

— Nikhil Rampal (@NikhilRampal1) June 14, 2021
#2
*Himachal Pradesh opens after new guidelines*

Himachal lovers around India: pic.twitter.com/AK9vSHvII8

— SARCASM🐨 (@ssaarrccaassm) June 14, 2021
#3
Le corona virus: pic.twitter.com/CARbW7pQBp

— बेरोजगार इंजीनियर (@engineerguruji0) June 14, 2021
#4
#HimachalPradesh geared to welcome all travelers!
– RT-PCR test not required
– No restrictions#TravelKiSecondInnings #TourPlanners #TheTourPlanners #itnikhushi #partner #govinda #SalmanKhan #MEMES #memechat #memesdaily pic.twitter.com/KKaQmCXF29

— The Tour Planners (@thetourplanners) June 13, 2021
#5
*Himachal Pradesh eases Covid restrictions*
Delhites : pic.twitter.com/PSlTrbSElk

— Kyakahein (@KehHiDeteHai) June 13, 2021
#6
At this point, living in a touristy place seems like a curse. #COVID19 #HimachalPradesh #India

Covid situation in India…
Tourists in Himachal: pic.twitter.com/BrrXC4JCRL

— Sidharth Chauhan (@sidchauhan28) June 15, 2021
#7
Waah kya systematic traffic hai 😜

— रोहित डवरे🇮🇳 (@rohitdaware) June 13, 2021
#8
Third wave of cars!

— Amit (@Neemeater) June 13, 2021
It is evident that the governments will be unlocking their respective states in a phased manner but people should also show some patience and behave responsibly otherwise the days are not far when the country will be facing the third wave of the coronavirus pandemic.
Share Your Views In Comments Below