Humour
Twitter Sparks With Meme Fest As Maharashtra Imposes Fresh Restrictions To Control COVID-19
The situation of the coronavirus pandemic is getting out of control in India, especially in some states and Maharashtra is sitting at the top position in the list of worse affected states of the country. In the last 24 hours, almost 60K fresh COVID-19 positive cases have been registered in Maharashtra and around 322 people have lost their lives. It won't be wrong to say that approximately half of the cases in India are from Maharashtra only as 1.26K COVID-19 positive cases were registered in the nation while 685 people lost their lives.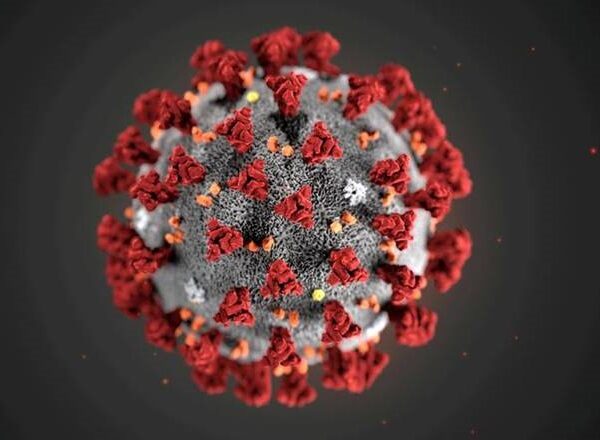 Few cities of Maharashtra were already under lockdown/night curfew for a stipulated period but now things have turned uglier and the state government is left with no choice other than taking strict actions. Blaming the government for rising cases is not justified at the moment as people were also not following the safety guidelines properly; leave alone practicing social distancing, many were not even wearing masks and if some of them were even wearing, they were keeping it below their nose or mouth which is of no use.
The state government has come up with some restrictions which are listed under "Break the chain restrictions" and this includes weekend lockdown, night curfew and some daytime restrictions as well. These restrictions will remain in effect from April 5 till April 30 and as per the guidelines, night curfew will start from evening 8 PM till 7 AM whereas weekend lockdown will start from Friday 8 PM till Monday 7 AM. However there are some relaxations as well, for example – people can return to their home, go to airport or railway station or bus station during the night curfews or weekend lockdown, provided they have valid tickets for the purpose. The students who are sitting for competitive exams or even the school students who will give their X or XII exams are also allowed to travel during these restrictions.
While there are many who consider night curfew useless, a number of people are quite sure that complete lockdown is going to take place in the near future, considering the fact that people are still not taking things in a serious manner and not taking proper precautions.
Twitterati soon got into action and #MaharashtraLockdown started trending on the micro-blogging site. Here are some of the selected tweets:
#1
#mumbailockdown #maharashtralockdown Corona won't enter in Maharashtra before 8 pm… 😉😉😉😉😉 pic.twitter.com/l5YHLhNPnv

— Sudeep Tawde (@TawdeSudeep) April 5, 2021
#2
Me: Ye lockdown kab tak mein khatam ho jaega?

Government: pic.twitter.com/ISINrhr5EY

— Rajneesh Chaudhary (@Rajneesh1609) April 4, 2021
#3
#maharashtralockdown
Weekend Complete Lockdown😂 Nibba Nibbi Be Like🥲 pic.twitter.com/blgD6oMTZr

— Ashish Chowdhary (@Official_Aashu) April 4, 2021
#4
Our Honorable CM to people living in Maharashta!! #Mumbai #maharashtralockdown pic.twitter.com/B51OUTKW0U

— Akki 🙂 (@poppy__seed_) April 3, 2021
#5
This is so funny!
But it's painful🙂#maharashtralockdown #COVID19 pic.twitter.com/BK77emHHZX

— Anurag Meena (@Really_Anurag) April 4, 2021
#6
Lockdown to people in Maharashtra:: pic.twitter.com/lNAqIZkZHn

— Being Singh (@definitely_7not) April 4, 2021
#7
After listening lockdown guidelines everyone be like :#maharashtralockdown pic.twitter.com/DGoMPuvSD4

— Vinayak (@VinayakDPandey_) April 4, 2021
#8
That's how night curfew prevents people from Corona –#maharashtralockdown pic.twitter.com/FrigZ6wyHy

— Udit Choudhary(Restricted hoon yrr) (@udiitpanwar) April 4, 2021
#9
Lockdown for
Students workers#maharashtralockdown pic.twitter.com/AOdTi2XI6Y

— sarcasmic_ray (@Aayush_21_) April 4, 2021
#10
People: Will there be Lockdown? If Yes, from When??
Le Maharashtra CM: #maharashtralockdown #UddhavThackeray pic.twitter.com/p6huHECX3V

— Tejas Jasoriya⚡ (@mr_wisefox) April 3, 2021
#11
People: Will there be a lockdown? If yes, from when? #MaharashtraLockdown

Maharashtra CM: pic.twitter.com/VeM8ncB1Q0

— Tusshar Sasi (@FilmySasi) April 3, 2021
#12
Students in Maharashtra after hearing the lockdown news👀#maharashtralockdown pic.twitter.com/7AcTqDRIbn

— A-cashhh (@whateverakash) April 4, 2021
#13
Maharashtra govt using curfew to control Covid cases be like* #lockdown2021#maharashtralockdown pic.twitter.com/118d0rrnYF

— Cutting Chai ☕ (@specialcutchai) April 3, 2021
#14
Night curfew and weekend lockdown be like #lockdown #lockdown2021 #maharashtralockdown pic.twitter.com/VtfWwTyU4o

— Arpit Akhaury (@comfortablyslow) April 4, 2021
#15
Here it is#maharashtralockdown pic.twitter.com/Ps4m1Rezaq

— Kshitij wadia (@IMKshitijwadia) April 4, 2021
Do you also feel that lockdown is inevitable in Maharashtra to control the situation of COVID-19 cases? Share your views with us.
Share Your Views In Comments Below