Sports
Twitter Trolled CAC Mercilessly For Reappointing Ravi Shastri As The Indian Head Coach
The Indian cricket team is on the tour to West Indies and in the meantime, the Cricket Advisory Committee (CAC) has taken an important decision regarding the new head coach of the team.
The tenure of present coach Ravi Shastri ended with World Cup 2019 but his tenure was extended till the West Indian tour in order to buy time for selecting a new coach. Shastri was handling the responsibility since 2017 after the controversial Kumble-Kohli episode took place and under his guidance, the Indian team not only won ODI series in Australia and South Africa but they also defeated Australia in the test series.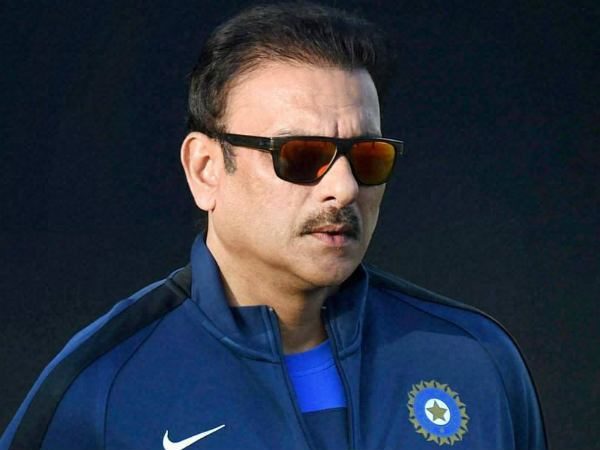 However, Ravi Shastri and the Indian skipper Virat Kohli were slammed heavily after the disappointing exit of team India from the World Cup 2019 and there were also reports of rift between Virat and Rohit Sharma. It was also being said that a group of players is quite unhappy with the manner in which the coach and the captain take decisions. Since then, majority of the Indian cricket fans were demanding ouster of Ravi Shastri.
The CAC which is comprised of Anshuman Gaekwad and Shantha Rangaswamy and led by former Indian captain Kapil Dev was given the responsibility of choosing a new coach. Six candidates including Ravi Shastri were shortlisted and the CAC was supposed to judge these candidates on five parameters. One of the candidates, Phil Simmons pulled out of the selection process which left CAC with five candidates.
For some days, rumours were doing rounds that Ravi Shastri would be reappointed as the coach and now these rumours have turned out to true. Kapil Dev has announced that Ravi Shastri will remain the coach of team India till 2021. The former Indian all-rounder said that there was intense competition among the candidates but Ravi Shastri surpassed everyone because he understands the team in a better manner.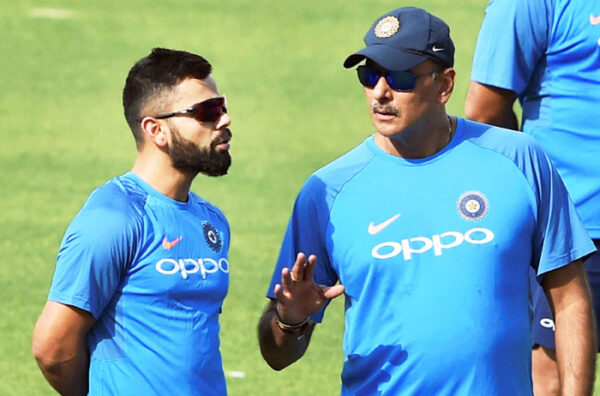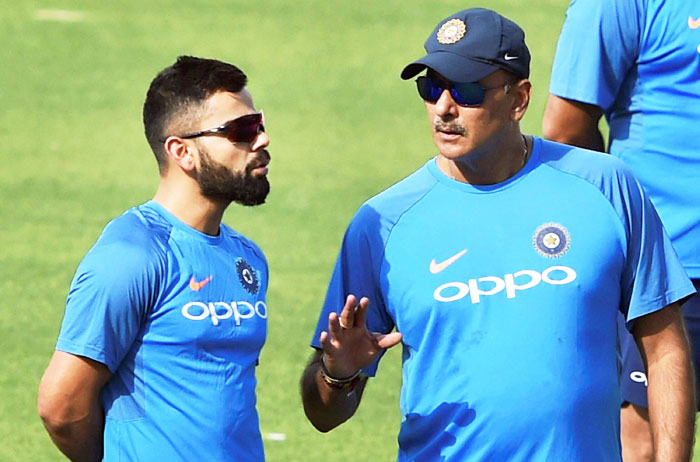 While the CAC tried to convince fans that Virat Kohli had no involvement in the selection of the coach, the Indian fans are not in a mood to agree with them and are saying that Ravi Shastri will remain as the coach till Virat Kohli is the captain of the team.
Here are some of the most hilarious Twitter reactions:
#1
#RaviShastri 's Contribution to Future Cricket players is commendable 👻🙏 pic.twitter.com/lxgZcexylH

— Pappu Pager (@Pappu_Pagerr) August 16, 2019
#2
BCCI: There are six strong applications for Team India's head coach

Virat Kohli: We will be happy if Ravi bhai retained his position as the coach

BCCI: Okay Virat!! Ravi Shastri to retain his position as head coach of Team India!

Le Indians: pic.twitter.com/Le34AKsBgu

— A N U P R I Y A (@cricketwoman) August 16, 2019
#3
#RaviShastri : Can you please help me get the head coach position again ?#ViratKohli : pic.twitter.com/arVFkTPS8F

— Viren sihag (@viren_sihag) August 16, 2019
#4
#RaviShastri won the race 💥🔥 pic.twitter.com/pSc3B7JiY0

— Why So Serious ! (@Just_Naniiiii) August 17, 2019
#5
Now this is true Ravi shastri has something recording videos or other documents of virat kohli

That's why he's reappointed…

— Mr Bean (@IndianBean_) August 16, 2019
#6
Some of the most useless things in this world pic.twitter.com/nyKEeqG8pX

— Sir Yuzvendra (parody) (@SirYuzvendra) August 16, 2019
#7
Breaking News – Bewda Dubara Coach ban Gaya.#RaviShastri

— Parivesh- Universal Brother ❤️ (@Parivesh95) August 16, 2019
#8
#RaviShastri right now… pic.twitter.com/5hRu95Q7YM

— RAJ DUBEY (@Rajdube26804485) August 16, 2019
#9
Exactly what's happening in Indian Cricket 😂#RaviShastri #ViratKohli #IndianCricketTeam #UNSC pic.twitter.com/Vg7FiG0Vn1

— Ħimåñshu Bhàñđáři🚩 (@mrbhandarii) August 16, 2019
#10
Why Ravi Shastri?@BCCI pic.twitter.com/vrmgNZ1Wxw

— बूरा वक़्त😒 (@absurd_bouy) August 16, 2019
#11
Shastri as coach and Kohli as captain – ab 2020 T20 WC bhi bhool jao! #RaviShastri #BCCI #RohitForCaptain https://t.co/3yaqxGlDgf

— Pratik Hegde (@pratik1491) August 16, 2019
#12
#RaviShastri
Indians cricket fans to #RaviShastri pic.twitter.com/eIVqMonzNu

— Aman Raj (@AmanRaj8299) August 16, 2019
#13
Politics has entered Cricket

Our team is doomed…try to find new sport now

— Sagar Shah (@MoveOnLifee) August 16, 2019
#14
BCCI – Ravi we are re-appointing you as an India's head coach. Who do you need as your support staff?

Ravi : No, I just need…… #RaviShastri pic.twitter.com/hanBHaWADo

— Abhi Silswal (@AbhiSilswal707) August 16, 2019
#15
Contents of Ravi Shastri's powerpoint presentation for India's coach revealed.

Hello everyone,

Virat Kohli wanted me to coach the Indian team.

Thank you!

— Chiggy Viggy (@ThisAintParody) August 16, 2019
What do you have to say about the reappointment of Ravi Shastri as the Indian head coach? Let us know.
Share Your Views In Comments Below