Sports
Twitter Unleashes Memes As Rain Seems To Qualify For The ICC World Cup Finals
The biggest event of the cricketing world ICC World Cup 2019happening at England, Wales. The world cup craze is making the fans go gaga over the thought of London's summer.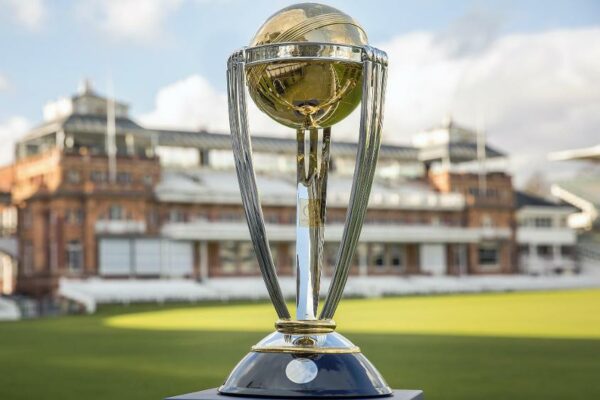 The cricket world cup has been disturbed by the rain and fans are definitely not happy about it. Three World Cup matches have already been called off cause of the rain. On Tuesday the match against Sri Lanka and Bangladesh was washed out without even a single ball bowled.
Twitter is busy wondering why the climatic conditions weren't checked while hosting the mega event. Fans are screaming over the top of their voice for a reserve day for called off matches. ICC was slammed by the Twitterati.
However, Twitter is blessed with some hilarious memes:
#1
Lol 😂😂😂
🌧️ Match situation in England #CWC19

Credits : Gokul C Pillai
Troll Cricket Malayalam pic.twitter.com/Vd5ExFOpDs

— ᴅɪᴠʏᴀ ᴀʀᴊᴜɴ❣️🇮🇳❣️ (@DivzArjun) June 12, 2019
#2
*cricket World Cup match exists*

Rain: pic.twitter.com/X30MkSoYKd

— انظر حبیب وانی (@anzar_wani) June 12, 2019
#3
ICC world cup England :😂🤣😅#ICCWorldCup2019 #ICCWorldCup pic.twitter.com/l0UvBsq3bd

— Joykhan (@Joykhan18923460) June 12, 2019
#4
#BANvSL
Srilanka won the toss and decided to swim first ☺️☺️#ICCWorldCup pic.twitter.com/j1dtuky1xR

— Pankaj Nain IPS (@ipspankajnain) June 11, 2019
#5
Rain and ICC both ruin the cricket world cup 2019.#CWC19 #ICCWorldCup

— Ashwin Kumar (@Ashw1nKumar) June 11, 2019
#6
https://twitter.com/rameshsuba9/status/1138549463859863552/photo/1
#7
Dear @ICC ,
Instead of looking at player's gloves etc. , you should have concentrated on Weather ☔ before scheduling World Cup. #ICCCricketWorldCup #Dream11 #ICCCWC2019 #ICCWorldCup pic.twitter.com/FPeR4kWYt1

— Nikhil Komalan (@nikhilkomalan) June 10, 2019
#8
Will the real points table stand up plea–#CWC19 pic.twitter.com/F8lga0cDc0

— Cricbuzz (@cricbuzz) June 11, 2019
#9
The Official logo of #CWC19 pic.twitter.com/enZXPN7JJv

— Trendulkar (@Trendulkar) June 11, 2019
Rain Rain go away stop spoiling our points!
Share Your Views In Comments Below