Sports
A Twitter User Mourned For Vinod Kambli Instead Of Vinod Khanna, The Cricketer Lashed Out Angrily
To err is human and we all make mistakes. One such mistake of a Twitter user ruined his day. The social media errors keep happening and we often tag wrong people.
However, this space is such that people often misunderstand because it is the online era of trolls and sarcasm.
The latest Twitter fiasco is saddening. We all know that veteran actor Vinod Khanna passed away yesterday. The actor was suffering from cancer and he breathed his last on 27th April.
Condolences were pouring in from all sections, actors, fans and his admirers posted messages remembering the actor.
One of the Twitter users had no proper information of the news and he tagged the cricketer Vinod Kambli thinking he is dead. Following his tweet, few others also joined the league and mourned on social media for the cricketer and not the actor.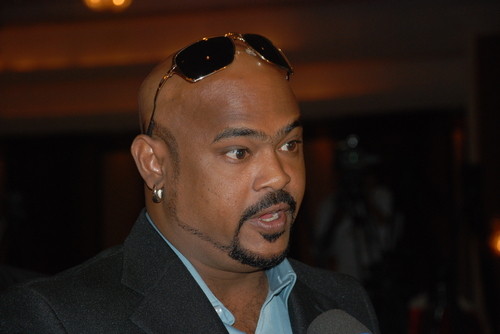 Twitterati pointed out the user that he is wrong and it is the actor Vinod Khanna who is no more, his wrong tweet is spreading a fake rumor.
Realizing his mistake, he deleted the tweet but Vinod Kambli took to his Twitter and slammed him real bad.
Check out the series of tweets here:
When someone pointed out that the user has tagged wrong Vinod:
Bhai vinod khanna not kambli https://t.co/mxBae6h00d

— RajeshAdepu (@Adepu07Raju) April 27, 2017
Few others thought it was cricketer and not the actor who passed away
Great cricketer he was 😢 #RIP

— ㅤ ㅤ ㅤ ㅤ ㅤ ㅤ ㅤ ㅤㅤ ㅤ ㅤ ㅤ (@firkiii) April 27, 2017
Vinod Kambli slammed the user
@TweetErrant.Shame on you people n who so ever have tweeted about Vinod khanna's death n tagged my name in their tweets.Have some. continue

— VINOD KAMBLI (@vinodkambli349) April 27, 2017
@TweetErrant .respect for vinod khanna.A versatile Actor and who so ever had tweeted abt me.God will surely punished you.

— VINOD KAMBLI (@vinodkambli349) April 27, 2017
The user realized his mistake and even apologized for the wrong tag
https://twitter.com/TweetErrant/status/857510200055660544
https://twitter.com/TweetErrant/status/857525234366283776
Well, mistakes happen but we all should be careful when we tweet about sensitive things, especially about someone's death. Do you think Vinod Kambli was right by slamming the person on Twitter? Let us know your views on the same.
Share Your Views In Comments Below