Bollywood & TV
Twitter User Trolled Farhan Akhtar Over Citizen Amendment Bill. Farhan Gave A Perfect Reply
The Indian Citizen Amendment Bill (CAB) 2019 has been in headlines for past one week and social media too is flooded with posts in this regard. While many chose to keep a mum on the matter, few netizens are not leaving a chance to spread filth on social media and targeting celebrities.
A Twitter user recently made a tweet and asked Bollywood actor and director Farhan Akhtar to tell his 'qaum' not to destroy India's property.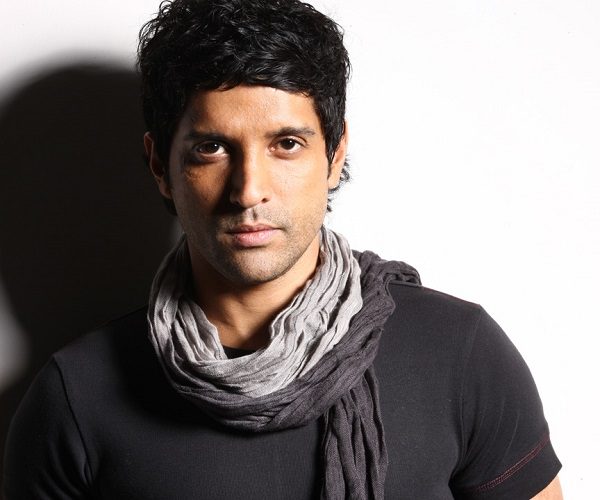 Check out the tweet:
Hi @FarOutAkhtar @Javedakhtarjadu @azmishabana , reach out to your qaum & tell them not to destroy my country's property. Don't cry when these rioters get arrested & beaten black & blue. https://t.co/kAj5wA4lOk

— गीतिका (@ggiittiikkaa) December 14, 2019
The tweet was undoubtedly made in a bad taste and it didn't go well with the "Bhaag Milkha Bhaag" star who gave a kickass reply by writing that he would request David Dhawan for casting the user in "Bigot No. 1" because that person is just perfect for the role.
Farhan Akhtar's tweet read, "Going to request David Dhawan to cast you in 'Bigot no 1.' .. you are perfect for the part."
Going to request David Dhawan to cast you in 'Bigot no 1.' .. you are perfect for the part. https://t.co/mJY06imbA4

— Farhan Akhtar (@FarOutAkhtar) December 15, 2019
CAB is now a law as both Lok Sabha and Rajya Sabha have passed it. A majority of the countrymen welcomed it but several sections of the society began to protest after the Lok Sabha passed the bill. CAB has been referred to as anti-Muslim since merely non-Muslim communities- Hindu, Sikh, Christian, Jain, Buddhist and Parsi migrants who are facing issues in three neighbouring nations – Pakistan, Afghanistan and Bangladesh will be granted citizenship of India. For becoming an Indian citizen, the duration which an individual is required to spend in the country is reduced to 5 years from 11 years as well.
Farhan Akhtar's last movie was "The Sky Is Pink" in which he shared the screen with Bollywood's Desi Girl Priyanka Chopra. For some time now, the actor has been making headlines for his relationship with Shibani Dandekar and the duo often make public appearances together.