Bollywood & TV
Twitter Users Share Best Relationship Advice They Have Got From Movies & You'll Love Reading It
The coronavirus pandemic has affected the movie industry in an adverse manner as not only the release of flicks was stopped but shooting of films was also brought to halt. Though most of the countries are in the unlock mode, cinema halls are still not operational in many parts of the world. It is also true that now people will be a little scared in watching a movie in a theatre as visiting crowded places increases the chances of getting infected with the virus.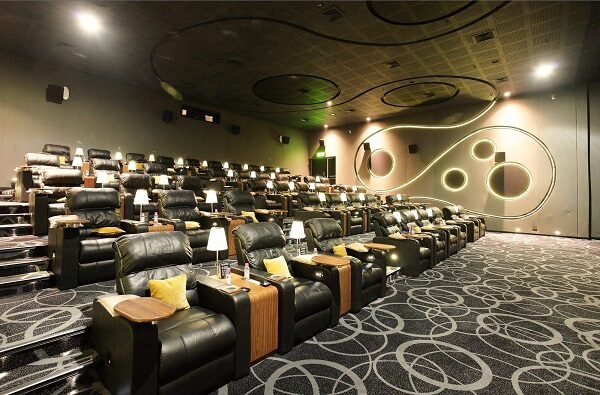 All the movie buffs are pretty disappointed as the filmmakers are now releasing their flicks on the OTT platforms which were supposed to release on the big screen. This may help a person in watching a movie while sitting at home but it does take away all the fun of watching it on the big screen.
We like to watch films for entertainment purposes but it is also true that there are times when these movies teach us a lesson for lifetime. It may be a simple tip for routine life or even a relationship advice as well. Nobody would be able to deny that movies have a very good influence on our love life.
Recently, the official Twitter handle of MGM Studios asked online users to tell the best relationship advise that they have got from movies. This is what it tweeted, "What's the best relationship advice you've gotten from a movie? Asking for a friend."
What's the best relationship advice you've gotten from a movie? Asking for a friend.

— MGM Studios (@MGM_Studios) August 11, 2020
Soon people started revealing the best relationship advice that they have received while watching a movie and here are some selected tweets:
#1
— darius (@IHat3Demacians) August 12, 2020
#2
Men and women can't be friends. pic.twitter.com/q5QjJJVUMN

— Andrew Cohen (@andrewjcohen22) August 11, 2020
#3
"If it's not written in the stars to be together , we can re–write the stars" Movie: "THE GREATEST SHOWMAN"

— Patrick (@ralp9) August 12, 2020
#4
"Be sure to hold her hands. Be brave to show your love. Cus you dont know what future holds you, you just really hope that the person you fall for is right there. Theres always a hope"

— 木遁 (@naemhakim) August 11, 2020
#5
"Don't you hate that, uncomfortable silences. Why do we feel it's necessary to talk about bullsh*t in order to be comfortable? That's when you know you've found somebody special. When you can just shut the hell up for a minute and comfortably enjoy the silence."
Pulp Fiction 1994

— Memory Ponce de Leon (@memorypdl) August 11, 2020
#6
https://t.co/GlCSBoSlGT pic.twitter.com/E2kblwi1rW

— ❀ Renae McBrian ❀ (@yerawizardrenae) August 11, 2020
#7
Don't date a girl who has 7 exboyfriends who want to kill you

— Ethan Neil Holloway (@therealethanhol) August 11, 2020
#8
— Eels (@LNL) August 12, 2020
#9
https://t.co/2zumiRJINK pic.twitter.com/RQNwGJowtX

— кαт мιℓℓєя (@RubyWizard24) August 11, 2020
#10
"You're not perfect, sport, and let me save you the suspense; this girl you met, she isn't perfect either. But the question is, whether or not you're perfect for each other. That's the whole deal, that's what intimacy is all about." – Robin Williams, Good Will Hunting

— MasterAndyWan (@MasterAndyWan) August 12, 2020
#11
from The Adjustment Bureau
David Norris: "I can go through this door alone. You'll never see me or the people chasing us again, or you can come with me, and I don't know what's on the other side, but you'd be next to me and that's all I've wanted since the minute I met you."

— Nathaniel Funte (@Fun_Tea_Drinker) August 11, 2020
What relationship advice have you got from a movie?
Share Your Views In Comments Below