Sports
Twitter Went Berserk As Five Indian Players Placed In Isolation Before INDvsAUS 3rd Test
The Indian cricket fans are not happy after hearing the news of five Indian cricketers being isolated in Australia. Moreover, a joint investigation has also been started by Board of Control for Cricket in India and Cricket Australia in order to ascertain whether the bio-bubble protocol has been breached or not. These five Indian players are Rohit Sharma, Shubman Gill, Prithvi Shaw, Navdeep Saini and Rishabh Pant and they have been isolated after they went to eat at a restaurant where their bill was paid by a fan who narrated the whole incident on the micro-blogging site Twitter. The fan also claimed that he was hugged by Rishabh Pant but later he denied it and said that he wrote about Pant hugging him in excitement.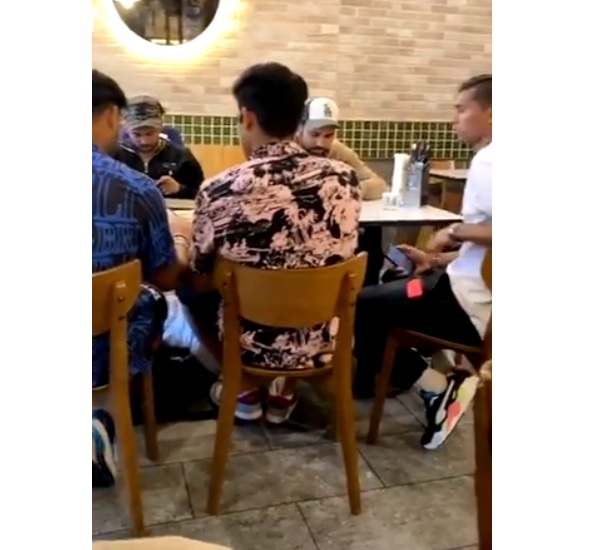 The players are allowed to eat out but in indoor settings and they have to follow the social distancing norms as well. The cricketers are permitted to walk around in the cities which they are visiting to play the matches but they are not allowed to eat at indoor restaurants and also not to use public transport.
Both the boards are looking into the matter and the players have been kept in isolation only after having consultation with the medical experts. However, BCCI has decided to support the Indian players as it is pretty sure that nothing has been done intentionally by the players.
Indian Twitterati is pretty upset after this development and the online users are sharing their opinions and views on this matter. Here are some of the selected tweets:
#1
The players were asked not to
1. Take public transport
2. Eat inside a restaurant
There was no other restriction.

The players went inside the restaurant (and had a meal) only after it started raining.

Unless the bio-bubble comes with rain rules it is a violation. https://t.co/A4D7GgomyJ

— Abhishek Mukherjee (@ovshake42) January 2, 2021
#2
Meanwhile Rohit Sharma~ pic.twitter.com/hFQcWHqIXP

— NaughtyBoy (@Godiswatching19) January 2, 2021
#3
What a joke honestly, typical Aus media garbage. Lost to a weakened Indian team now needing some excuses and divert the attention.

— Navvvyyy Singh (@Navvvyyy) January 2, 2021
#4
In bhai ne video daali thi.
Bill bhi pay kiya tha in sab ka.😂😂
Panauti laga di bc😂😂😂 pic.twitter.com/CVo2ic1Rgj

— Ishu (@thew_writer) January 2, 2021
#5
I'm getting the sense that the #biobubble breach happened because the fan posted the video on social media, not because the players did what they shouldn't have #AUSvIND

— Pratik প্রতীক پرتیک (@pratik80s) January 2, 2021
#6
Australia wants to win by hook or crook .
If thats the case they should have never allowed thousands of people in the stadium without masks .

— A⃠n̺͆g͎i̶🄴 (@thisissAnjaliG) January 2, 2021
#7
Cricket Australia be like: pic.twitter.com/YblhIH7B4t

— your time's up. (@ChaiWala95) January 2, 2021
#8
What about this? pic.twitter.com/Z8kjVmLGAE

— ANKUR TRIPATHI (@ankur181993) January 2, 2021
#9
Kabhi Kabhi Aapke Fan Aapke L lagwa Sakte Hain 🤣🤣🤣

Here is the reason behind this shit 👇🏻👇🏻👇🏻https://t.co/9f9cxj76oY

— Thakur S P Parmar 🇮🇳 (@IamErSPSingh) January 2, 2021
#10
Team Australia playing mind games against Team India

— SAURABH SAGAR (@SAURABHSAGR) January 2, 2021
#11
One thing I don't understand is that they stay in resorts and 5 Star Hotels, play for the nation but don't respect guest countries rules and regulations?

— Dev (@DEVM84) January 2, 2021
#12
Indian players to Cricket Australia pic.twitter.com/dzqn4BLe9f

— Rishabh Shrivastava 🇮🇳 (@gabbar911) January 2, 2021
#13
Let the investigation get over. Could be a trap planned by Aus Media to demoralise the team.

— Akash Batra (@akashvbatra) January 2, 2021
#14
*5 Indian players including Rohit Sharma placed in isolation by Cricket Australia *
Indians to Navaldeep Singh (man who made video) rn – pic.twitter.com/2zddrw5Gql

— Himank (@Thin_memer) January 2, 2021
#15
It's just a tactics by Cricket Australia to pressurise Indian team..

— Rudra Pathak (@Rudrapathak08) January 3, 2021
The Indian cricket team is presently on the Australian tour and bio-bubble protocols need to be followed strictly considering the fact that the whole world is facing the wrath of the coronavirus pandemic. The 4-match test series has been leveled at 1-1 as the first test match was won by the Aussies while in the second test match, the visitors have emerged as the winners. The third test match will start on Jan 7, 2021, and will be played in Sydney.
The players will get training sessions as per the protocol but this is something which could have been avoided. What do you say?
Share Your Views In Comments Below