Sports
Twitter Went Berserk As Official Broadcaster SuperSport Compared Dussen With Sachin Tendulkar
It is an open secret that Indians are very particular about cricket and their cricketers and Sachin Tendulkar holds a special place in the heart of every true cricket fan. If cricket is a religion in India, Sachin Tendulkar can be called its God and Indian cricket fans don't like it when any other cricketer is compared with the legend.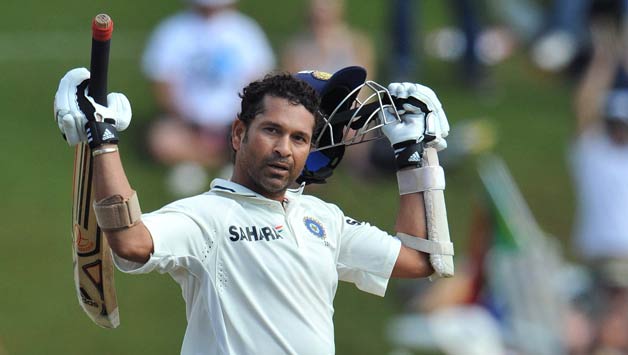 It is quite common that once a newcomer starts performing well, people start comparing him with the other cricketers; for example, comparison between Babar Azam and Virat Kohli is pretty common just like Marnus Labuschagne is compared with Steve Smith and so on. However, the official broadcaster of the South Africa-Sri Lanka test series did something which made Twitterati go berserk.
South Africa and Sri Lanka are playing two test match series in which the former has already won the first test match and is also in a stronger position in the second test match which is being played at Wanderers Stadium, Johannesburg, South Africa. The toss was won the visitors and they decided to bat first, however they were not able to take the advantage of winning the toss as the whole team was bundled out for just 157 runs and Kusal Perera was the highest scorer with 60 runs. In response, South Africa also lost their opener Aiden Markram early at the score of 5 but Dean Elgar along with Rassie van der Dussen stabilized the innings and at the end of the day, South Africa was 148 for 1 with Dean Elgar batting at 92 and Rassie at 40.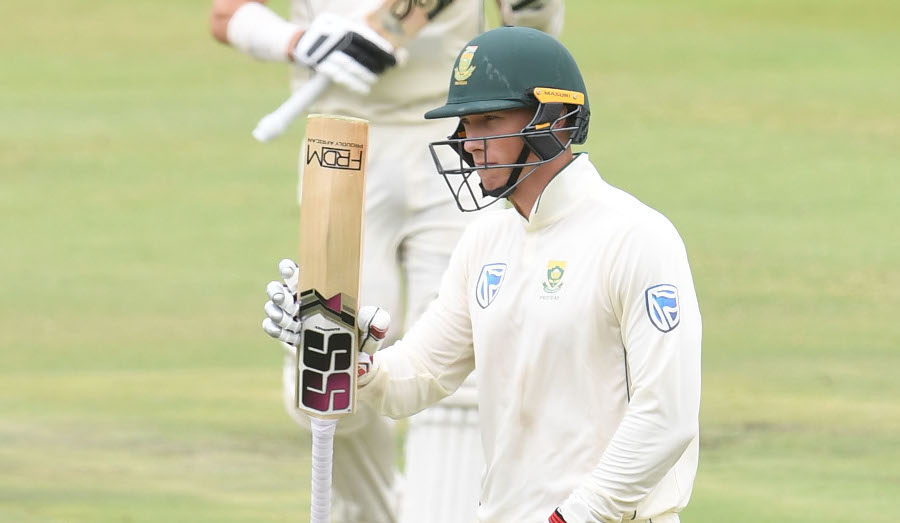 The 31 years old Rassie van der Dussen is playing his sixth test match and the official broadcaster of the series SuperSport made a comparison between him and the legendary Indian cricketer Sachin Tendulkar. However the officials at SuperSport seemed to have forgotten that Sachin Tendulkar was just 16 when he made his test debut while Rassie van der Dussen was 30 years old at the time of his debut. They also forgot that Sachin is one of the greatest batsmen of the world of all times as he has played 200 test matches and scored 15,921 runs which include 51 hundreds and 68 half-centuries with 248 not out being his highest score.
This was more than enough for netizens to slam and troll SuperSport. Check out some of the selected tweets:
#1
Comparing 31 yo guy whose playing on home grounds
With 16yo teenager who has played against some fearsome bowling lineups and most challenging conditions. https://t.co/CNTVIfqyd8 pic.twitter.com/93SkGzYb8D

— Piyush Ravinder Bhardwaj (@Defaulter_AF) January 3, 2021
#2
It's ridiculous no doubt he is a good player but comparing him with Legend like Tendulkar is bit over rated they need to see what attacks he faced at his beginning of his career then they will know the answer in that only pic.twitter.com/7cgrnOlhKe

— A.V.SUBASH (@AVSUBASH) January 3, 2021
#3
Sachin who used to play against akram mcgrath warne after being compared to dussen who is playing against fernando shanka & hasaranga pic.twitter.com/bUZjYEpUGd

— M watney (@kt2_krs) January 3, 2021
#4
Dussen after being compared to sachin sir pic.twitter.com/f14M59t9h8

— M watney (@kt2_krs) January 3, 2021
#5
😭😭 cringeworthy, they didn't even note the age differences https://t.co/lopI1B4jMt

— VICTORY LAP (@justkholii__) January 3, 2021
#6
Somebody tell them Rassie van der Dussen is already 31 https://t.co/RRjRLam0EY

— Glane (@Spartans62) January 3, 2021
#7
Do not understand the why they are comparing with Tendulkar directly, I mean there are so many other else, every aira gaira natthu khaira gets compared with Tendulkar directly these days, the worst thing is in starting of the career itself

— shashank singh (@crickettics) January 3, 2021
#8
Ridiculous comparison, bowling standards have massively dropped from the end of the 90's
Sachin faced Don's like Wasim, Waqar, McGrath, Donald, Pollock, Warne etc

— Hass Mubarak (@HasanMubarak01) January 3, 2021
#9
Comparing a 31 year old with a 16 year-old Sachin😂 Supersport is shameless😂😂 https://t.co/OBqjNQxikw

— Masole Moerane (@SoleTheDJ) January 3, 2021
#10
Most stupid comparison I have ever seen. Sachin's first 6 match he players was as 16 year old boy that too against a lethal Pakistan bowling attack. Waqar, wasim . Then he went to Newzealand tour.

— Biswadeep Datta (@BiswadeepDatta6) January 4, 2021
#11
No one can have comparison with the GOD🙏 😂😂😂 https://t.co/FX4LVKEfse

— Parth Khandagale (@itsajsameeeer) January 3, 2021
#12
— DK🍩 (@Devlixious) January 3, 2021
#13
Have a look at this??..God knows what they are trying to say. pic.twitter.com/IOww4ITObX

— Sai Sashank (@Saisashank_221) January 3, 2021
#14
— Shreyash k (@cricket_fan18) January 3, 2021
#15
— Apurw gaurav||अपूर्व गौरव||اپور گور (@GauravApurw) January 3, 2021
What is your take on this matter? Do you think that this comparison is sensible in any manner?
Share Your Views In Comments Below