News
Twitterati Calls Freedom Of Press A Joke After PM Modi Blogged About It Online.
The 2019 Lok Sabha Elections are almost here and it is that time of the year again, when world's greatest democracy will again be choosing their leader for the next five years. So among fanatic political campaigns and aggressive policies, the popular Indian political parties are trying to battle it out, socially and virtually too.
Twitter has become one of the best micro blogging site, where influencing and propagandist tweets are slowly making their way up to the top, speaking for itself and doing just the right amount of their entitled spread. This is not the freedom of speech you can aspire to have though, when in reality medias are thwarted in the very beginning.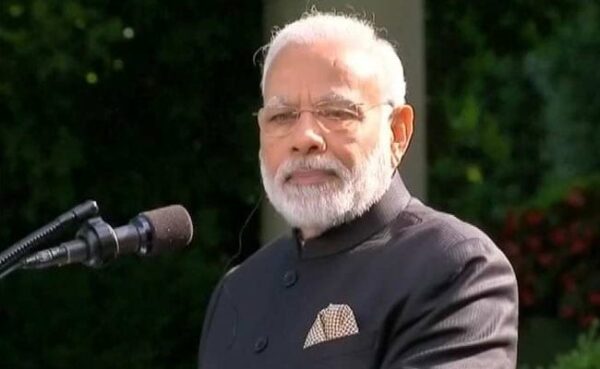 Now, political campaigns have its own way of progression and our Prime Minister Narendra Modi knows just the right amount of it. From adding prefix 'Chowkidar' to tagging social influencers, to motivate people to vote, he has done it all.
Recently, he posted a blog in his official Twitter account, titled 'Institutional Respect And Institutional Contempt- Two Contrasting Approaches', tried to portray that how the dynastic politics took their own very form of dictatorship only to suppress social institutions, because of which free press and our parliament suffered.
The biggest casualty of dynastic politics are institutions.

From the press to Parliament.

From soldiers to free speech.

From the Constitution to the courts.

Nothing is spared.

Sharing some thoughts. https://t.co/nnRCNcht8e

— Chowkidar Narendra Modi (@narendramodi) March 20, 2019
This Tweet along with the attached blog, did not go well with people, who were prompt to reply with prominent casualties from the last five years along with the credible institutions, that suffered. People even pointed out that how dynastic politics has already crept into our ruling party as well.
Journalists like Rohini Singh and Poonam Agarwal also pointed out that free press does not even exists now. They even demanded press conferences instead of virtual blogs.
#1
What a joke!

You have destroyed every credible institution including SC, EC, RBI, CBI, CAG, CVC, Lokpal and even Parliament, that successive Indian Government's had built

Nothing better is expected from Ambani's Chowkidaar

— Srivatsa (@srivatsayb) March 20, 2019
#2
Height of hypocrisy! All the institutions destroyed by Dictatorial attitude The casualty of the Chowkidar governance is an utter failure All the sections of the society r unhappy The youth is reeling with unemployment crisis So talk about your 'Acchhe Din' you promised in 2014

— Geeta Saini (@exhortofgeeta) March 20, 2019
#3
"The 4th pillar — media is being brutally suppressed and journalists raising voice against the Government's failures are losing jobs. The worst reflects from the World Press rating index where India stands at 138 th position, even much below than Afghanistan."

— INCian (@INCTharoorian) March 20, 2019
#4
Mitrooo #ChowkidarChorHai is talking about corrupt BJP dynast full of crony capitalism! pic.twitter.com/68M9XCV2fS

— Archan Gowda (@archansr) March 20, 2019
#5
Did:

**Hitler belong to a dynasty?
**Mussolini belong to a dynasty?
**Stalin belong to a dynasty?
**Mao belong to a dynasty?

Let no confidence trickster try to convince u not belonging to Dynasty is a Virtue.

— RKHuria #ChowkidarChorHai (@rkhuria) March 20, 2019
#6
Under the #Modi govt all of us have lost the freedom to speak freely. Journalists are threatened every now and then with false FIRs/criminal charges. #FreedomOfSpeech #FreedomofExpression https://t.co/3nkLO56eQE

— Poonam Agarwal (@poonamjourno) March 20, 2019
#7
Modiji has listed all the institutions which have been subverted under his regime. It requires some guts to blatantly lie in front of whole nation. But #ModiHaiToMumkinHai

— nitbavy (@sanbaves) March 20, 2019
#8
Midnight coup in CBI was dynasty? After SC intervention, CBI chief removed again due to dynasty? Why data on many indicators are not available? Dynasty? Two RBI Guvs left, dynasty? RBI advice on demonetisation ignored. Why we have RBI, they're experts. Why experts are ignored?

— aayeff (@aayeff1) March 20, 2019
#9
During Modi regime, press freedom was transgressed. Journalists were threatened, assaulted and were targeted with hate campaigns. The situation has worsened to such an extent that reporters had to wear helmets to meet the leaders of the ruling party. https://t.co/1OZLvwG9ST

— K C Venugopal (@kcvenugopalmp) March 19, 2019
#10
Mr #Modi, #RahulGandhi correctly called you #DarpokModi for having no courage to face facts. Sir, Press Conference ho jai??? Leave that pathetic blog, step on the podium if you have the guts. #ChowkidarChorHai

— Sanjay Jha (@JhaSanjay) March 20, 2019
Do you agree with them? Share your views with us?
Share Your Views In Comments Below