Humour
Twitterati Has Come Up With Hilarious Winter Season Memes. You'll Love It
North India is coping with an extreme dip in temperature these days. The cold waves have annoyed almost everyone because it has become really difficult to quit blankets for work. The layers of clothes on an average human body are increasing like anything and there is no hope to see a little increase in the mercury level anytime soon.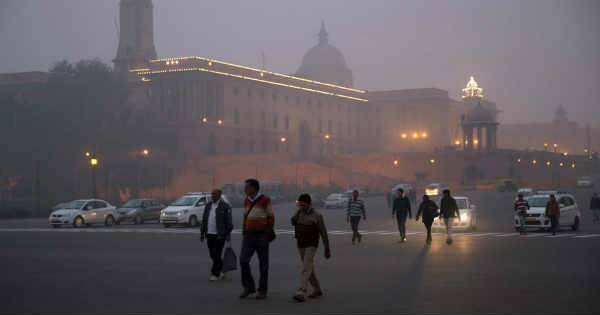 Meanwhile, Twitter has found a way to time pass in this freaking cold weather.
A lot of hilarious memes about the current winter chill are doing rounds on the microblogging site which are helping the people forget the pain for sometime. Have a look at some of them and have a blast-
#1
😂😂😂😭😭😭😂😂😂 pic.twitter.com/1LVlV5YxJH

— स्वाति 🇮🇳 (@singhaiswati09) December 18, 2018
#2
रोज का संघर्ष सिर्फ नार्थ वाले समझेंगे ये बात 😂😂😂#north #winters #dillikisardi #winteriscoming #delhi #funny #memes #trolls #desi #bakchodi #harami #bihar #madhyapradesh #delhi #rajasthan #udaipur #chandigarh #AssemblyElections2018 pic.twitter.com/SNVvvGXyUO

— Gangs Of North (@GangsOfNorth) December 11, 2018
#3
Ok it's 3.2'c..❄️
I THINK am good !!
& Definitely COOL🌨️🌨️🌨️ pic.twitter.com/fBa0Fm0g4Q

— RADHIKA (@_biomechanic_) December 23, 2018
#4
Bandra East Vs. Bandra West pic.twitter.com/cJUahOiH24

— Godman Chikna (@Madan_Chikna) December 23, 2018
#5
West Delhi vs South Delhi pic.twitter.com/PrAcKwRwWB

— Awara 🔥 (@awarastic) December 24, 2018
#6
Madrasi in Delhi 😭😭😭#DelhiWinters ☃️⛄☃️⛄ pic.twitter.com/SXVo6ptQmN

— RAVANAASURA (@Yavanigothu2) December 23, 2018
#7
Delhi vs South Delhi. 😂 https://t.co/l4mtIo9Ero

— Vikas (@CarelessVik) December 23, 2018
#8
Pic 1 – online advert
Pic 2 – how it actually fits me pic.twitter.com/qOUVkEGA1d

— shyaM (@FitPhilJones) December 22, 2018
#9
Me all the year: I really want to see snow and mountains, lets go on trip guys.
Someone in winters: Bhai shimla chalega kya?
Me(inside my comfy blanket): pic.twitter.com/MkowV1V8IK

— Delhi University Memes (@DelhiUniMemes) December 23, 2018
#10
#Delhi #Winters #nothinglikeanything pic.twitter.com/o1GkLTGGBw

— Supreet Kaur (@supreet_bakshi) December 22, 2018
Always trust Twitter for a solution when you are in problem.
Share Your Views In Comments Below