News
Twitterati Shared Their CCD Memories Amidst The Bad Phase CCD Is Going Through
A lot can happen over a cup of coffee and if you ask Indians about their favourite place for having a cup of coffee, the majority will answer Cafe Coffee Day (CCD).
However in recent times, CCD has been in the news for all the wrong reasons. First the founder of CCD, V. G. Siddhartha went missing after writing a letter in which he stated that he had failed as an entrepreneur and he could not take any more pressure.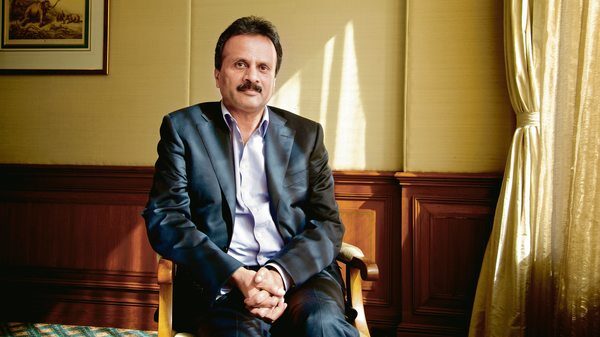 Soon the news of his demise was received which completely shook the whole nation, especially the employees and loyal customers of CCD. There is no doubt that CCD was not just a place for good coffee but numerous people have an emotional connect with one or more CCD outlets as something special must have happened with them over there.
If we talk in simple words, a number of first dates and many first meetings of arrange marriage partners must have taken place at CCD. Some business partners must have made important decisions in CCD over a cup of coffee and even several business ideas might have taken birth there.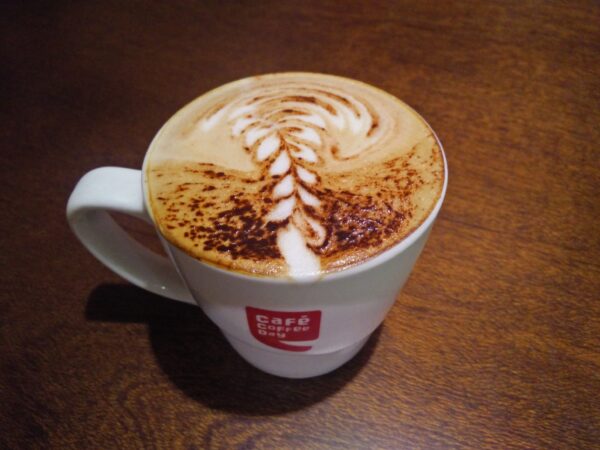 Twitter users have come up with their CCD memories and it's heartwarming to read them:
#1
Met my gf at CCD … my pre wedding…at CCD

So many memories 😌#CCDMemories pic.twitter.com/NOu4mtGk9e

— Dr Dev D (@neo_natal) July 31, 2019
#2
I have beautiful memories starting from school days, college days and till now office days, I have beautiful memories in CCD.
Cool blue, cappuccino and choco shots are my favorite always. Sad to hear the demise😓#CCDFounder #CCDmemories pic.twitter.com/i91Hfs8jLj

— Deepikaa Sekhar (@deepikaa_sekhar) July 31, 2019
#3
Picture clicked in 2012 with my then Girlfriend and now wife Sakshi at CCD. #CCDMemories pic.twitter.com/HlC8kjAnhi

— Pranay Ajmera (@pranaysajmera) July 31, 2019
#4
Any one remembers that CCD on Bangalore Mysore highway.. we used to take bikes and travel upto 70kms just for a cup of espresso and wait there till sunrises.. #ccdmemories

— josefjob (@j9900j) July 31, 2019
#5
I still remember that day when I had been to CCD via highway with my bestfriend and how he was annoyed with the idea of bringing this bottle as memory #CCDMemories pic.twitter.com/3PmHPEwp79

— Ua_cupp_of_T (@UaCupp) July 31, 2019
#6
All time favorite spot for bursting my weekly stress. #CCDMemories #RIPSiddhartha pic.twitter.com/SHBwhDWxwu

— Deveshawasthi (@deveshawasthi07) July 31, 2019
#7
The warm memories of meeting up friends, taking my mom out on coffee date 😍 brings in a huge smile 😁😍☕ #CCDMemories pic.twitter.com/22W5g0VDqW

— R @ $ ]-[ (@RASHMI_47) July 31, 2019
#8
Cafe coffee day With their logo
"A lot can happen over Coffee"
My all time favorite cafe corner. real frnd in my dark days.
More than a place for me.
All I can say is @CafeCoffeeDay played an important role in my life.#CCDMemories#CCDFounderDead@CafeCoffeeDay pic.twitter.com/mgYU17UEh2

— wanderer.soul.hippie (@VedantaSoul) July 31, 2019
#9
Lots of whipped cream over coffees and hours of late-night gossip with friends…
Sit back & relax coz u know they are not going to ask u to leave even after u hv finished ur order 😊#CCDmemories pic.twitter.com/ubEaMUtYNN

— कोमल 🙂 🇮🇳 (@Komal_Indian) July 31, 2019
#10
Coffee was never my cup of tea until it was a cappuccino of @CafeCoffeeDay in Shimla.

Not a caffeine person, yet have wonderful #CCDMemories

As the first Indian coffee chain, CCD was an inspirational story, a story of Enterprise and dreams.#RIPSiddhartha pic.twitter.com/B04nQ7AoYt

— Nidhi Choudhari🕉☪️✝️☸️ (@nidhichoudhari) July 31, 2019
#11
I remember, I had my first date at CCD..
and yes its always pleasing to see CCD sign board..!
When I see that in any City..
I feel like, yes I can live here as long as you are there guys…! #YouHaveNotFailed #CCDMemories #CCDFounder pic.twitter.com/1pkGfv5yY6

— Danish Tanweer (@Dan_khan) July 31, 2019
#12
Thank you #VGSiddhartha 🙏😔 for creating such a cozy space for millions of people like us to hang out!#CafeCoffeeDay pic.twitter.com/x3M7u302Q2

— FPL Rebound (@Suresh_MUFC) July 31, 2019
#13
For many CCD was a place to have a coffee but for few like me it was a landmark .
"Aaaja bhai CCD pe khada hu"#CCDmemories#CafeCoffeeDay

— Syed Anas (@Anas437383Anas) July 31, 2019
#14
I remember this very vividly.. going down the memory lane…when i had my first coffee in #ccd with my mom.. we had got this ccd coupons.. was very excited to go with her.. it was the one of best moments #CCDmemories pic.twitter.com/IzMCtXw62O

— dreamyme (@dreamybora) July 31, 2019
#15
No matter how stressful situations around a sip of Coffee at CCD, gives that special nick to fight back #CCDMemories pic.twitter.com/rPfeQlYuyt

— Sarcasm™ (@SarcasticRofl) July 31, 2019
Do you have any memory of CCD? Share with us.
Share Your Views In Comments Below