Bollywood & TV
Twitterati Trolls Star Screen Awards For Giving Katrina Kaif Best Real Star On Social Media Award
It's a well-known fact that awards have become a commercial event now. Channels gain TRPs by inviting stars and those who attend, they ask for cash or awards.
This is the reason most of the award ceremonies have started some new and weird categories so as to accommodate one award for everyone.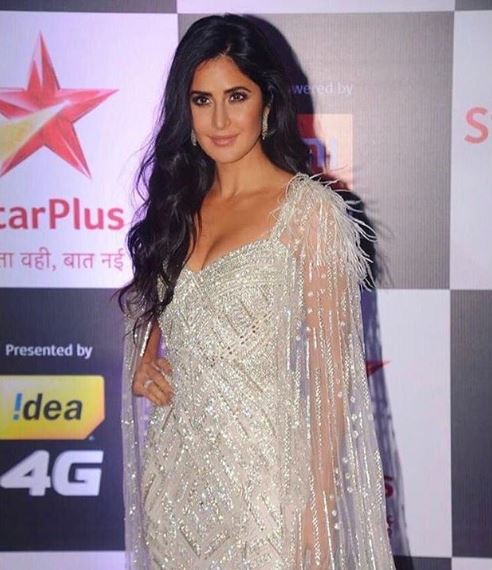 Even this year at the Star Screen Awards which were recently held in Mumbai, Katrina Kaif was honoured with Best Real Star On Social Media Award.
Best Real Star Award On Social Media Katrina Kaif #Starscreenawards2018 #StarScreenAwards#RjAlok

— RJ ALOK (@OYERJALOK) December 16, 2018
Now, what does that mean?
They couldn't give her an award for acting or dance or personality so they called her "Best Real Star on Social Media". Now how many real stars we have on social media apart from Katrina Kaif is a different debate altogether.
People on Twitter took the charge and badly trolled Star Screen Awards for getting so lame this year. Have a look at some of the reactions-
#1
#KuchbhiAward ka Naya category 😂 https://t.co/HOujBTyd9T

— Kumar Manish (@kumarmanish9) December 16, 2018
#2
Meryl Streep has won every major award in the world except this one. #starscreenawards2018 pic.twitter.com/nRR7ldKuxW

— Shreemi Verma (@shreemiverma) December 16, 2018
#3
Next -No expression award goes 2 katrina kaif.

— Sachin (@Sachdesh006) December 16, 2018
#4
Katrina ko award dene ke liye aisi hi category banani padegi.

— Khan sahaab (@PCbhakt) December 16, 2018
#5
More of a jabardasti made category. Salman Bhai ne bola hoga usko de do yaar ek award

— ♡MadrasiTadka♡ (@Vipashaisin) December 16, 2018
#6
Yeh kya chod failaiela hai! 😝

— Vivek Kumar (@iamvk_17) December 16, 2018
#7
Yeh kya hota hai bhai?

— فزلور (@fazlurism) December 16, 2018
Even Rajeev Masand couldn't stay silent as he wrote-
Hang on, did we hear that right? 'Best Real Star Award on Social Media'. What next #StarScreenAwards? Best Actress Who Didn't Wear Make Up For Her Role? Best Star Who Made His Own Coffee On Set? #bigfatjoke https://t.co/xllfwMpA7s

— Rajeev Masand (@RajeevMasand) December 16, 2018
Isn't that hilarious? What's your take on it?
Share Your Views In Comments Below